Never Have I Ever season 2: Official trailer, release date, and more
We've got your first official look at Never Have I Ever season 2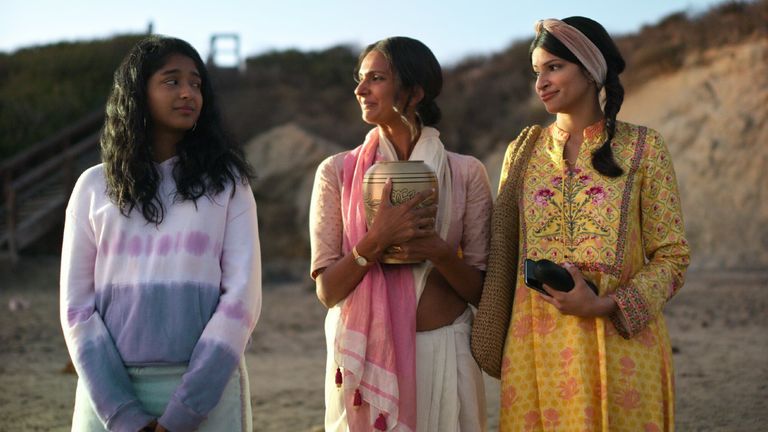 (Image credit: Netflix)
One of Netflix's most successful comedies, Never Have I Ever season one followed Devi Vishwakumar, a first-generation Indian American teen girl as she navigates high school after a tragic loss. 
In season one, Devi's scandalous life played out on screen as she thought losing her virginity would be her ticket to fame. But since her parent's passing, Devi's Southern California home became more suffocating than ever and her nerdy personality didn't help her in the popularity game at school either. So, what's a girl to do when things aren't going right? Pursue Paxton Hall-Yoshida, the hottest guy at school, that's what!)

Things haven't been the same since the show ended, but don't worry, Netflix has confirmed that Never Have I Ever is coming back for a second season, and we think it'll be better than ever! Check out the brand-new official trailer for season two below, as well as all of the sneak-peek details we have so far about the upcoming season:
Watch the Never Have I Ever season 2 trailer:
Released on Thursday, June 17th, the official trailer of Never Have I Ever season two sees Devi and gal pals Eleanor and Fabiola deciding whether she should be with Paxton or Ben. "When you're old and on your death bed, whose naked body do you want to be picturing?" Eleanor helpfully guides our teen heroine. She has a point!
But does Devi choose between Ben and Paxton or decide to just date them both before her mother moves her and the family to India? You'll have to watch season two to find out!
When is the new season of Never Have I Ever coming out?
Season two of Never Have I Ever will officially come back to Netflix on Thursday, July 15th, according to the show's co-creator Mindy Kaling herself. 
Posting a fun video of the cast on her Instagram, Kaling wrote: "Andddd we're BACK!! 🤩 Season 2 of @neverhaveiever coming to you July 15 on @netflix."
Will there be a new Never Have I Ever cast?
Kaling's Instagram post also revealed that one high-profile actor will be joining the cast in a recurring role: Actor-rapper Common. The Oscar winner will portray Dr. Chris Jackson, a smooth-talking dermatologist who works in the same building as Nalini (Poorna Jagannathan).

Of Nalini's potential new love interest, showrunner Lang Fisher tells Entertainment Weekly: "Similar to Devi and Ben's relationship, they sort of start out as competitors. He is a little flashier. He's a real L.A. dermatologist, with his own product line, he does a lot of cosmetic work, and his office looks like a spa, whereas Nalini thinks that's undignified for a medical office." 
Joining Common as one of the show's new cast members, Megan Suri will be taking on the role of a new student at Sherman Oaks High, "whose confidence and radiance will pose an immediate threat to Devi." Her addition to the gang for season two was revealed on the official Never Have I Ever Twitter account.
❗️❗️ MAITREYI GOT BANGS ❗️❗️ oh yeah, and Never Have I Ever got a season 2 🙃 pic.twitter.com/sHJhjQMmXbJuly 1, 2020
See more

Along with those newbies, Maitreyi Ramakrishnan will return to her role as Devi, along with Lee Rodriguez and Ramona Young as her besties Fabiola and Eleanor. Poorna Jagannathan will take back her role as Devi's iconic mother, Nalini. Richa Moorjani will feature as Devi's stunning cousin Kamala, and as for Devi's potential love interests, Darren Barnet and Jaren Lewison will both return as Paxton and Ben. 
What will Never Have I Ever season two be about? 
Although very little is currently known about season two, the season one ending hinted at a possible love triangle for Devi when she eventually kissed Ben, and at the same time, Paxton revealed he had feelings for her and tried to call her.
In a recent interview with Radio Times, director Lena Khan teased what to expect from the sophomore season, saying: "There are ten episodes in the season so I'm doing about two-and-a-half of them. Because of COVID, we're splitting one of them because of crazy scheduling madness."
Before signing off the juicy tell-all, Khan added: "Devi kind of—I don't think I can say much but in the first season, she was trying to figure out how to deal with her situation with her father and now she's kind of calibrating a different level of cool in her school."
It's already sounding like an exciting season, and we can't wait to see what happens next. Bring it on!