Lucky 11/11 is almost here, and it's the perfect time to manifest your goals
The date 11/11 'is an invitation to pay attention to your thoughts—confirmation that you're on the right path'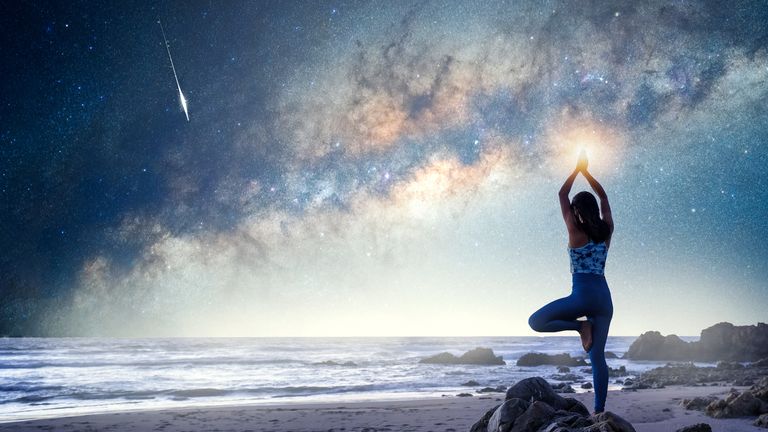 (Image credit: Getty Images)
11:11—it's your lucky day. If you're planning to make a wish, as we so often do with this numerological combo, perhaps you should consider taking things a step further. November 11 is an ideal time to manifest your goals, even if it's just the beginning of your journey.
Have some crystals and notebooks handy—stellar gifts astrology fans will love, by the way—and open yourself up to new possibilities. Just be ready to put in the work.
"I feel like it's not the day so much as it is how you take action," says astrologer Renée Watt. "Speaking to the universe will be important right now, but you'll also want to make sure you're taking chances and saying 'yes' when opportunities knock."
Whether it's a new chapter in your love life or a change in careers, be mindful and make it happen. You have astrologers' permission!
---
---
11/11: the meaning behind it
"11/11 creates a sort of portal, connecting our world to the realms beyond the veil," Watt says. "It is said that when these numbers align, you become a master at manifestation, which is where the idea of making a wish at 11:11 stems from."
Not only is this date significant in numerology, as it is representative of synchronicity, but astrologer Stephanie Campos-Powell says there is a spiritual meaning behind it as well.
"If you've started to notice 11:11 around you, it can be a sign that you're opening up pathways to recognize the spiritual world around us," she says. "This number sequence is an invitation to pay attention to your thoughts, confirmation that you're on the right path, and a reminder that you are loved and being guided by loving beings and energy."
---
Sign up to the My Imperfect Life newsletter
---
What to do on 11/11
Let's say you've been toying with making a move: you're dying to start a side project, or you're thinking about moving your relationship to a new plateau: now is the time, but contrary to popular belief, you can't just wish for it. (If only!)
"We probably have all the tools we need to get going, it's just finding momentum to take action and move forward," says astrologer Liz Simmons. "Write down a couple of things you want to achieve within a certain time period. You can also meditate and focus your mind on something you want to acquire."
Simmons also suggests using your creativity to make a vision board, which will not only give you a visual representation of your goals but is also a fun way to kill a few hours. If you're thinking about playing with crystals, she recommends starting with hematite, clear quartz or selenite, as they're ideal for grounding and clearing. (Psst: our guide to manifesting with crystals is a helpful read ahead of 11/11!)
11/11 tips and things to note
"The emotional reactions we have on 11/11 can dramatically change the course of action that we take, so I would say be in touch with your emotions," Simmons warns.
Campos-Powell, who is wary of rituals and manifestation with the impending eclipse season, recommends using November 11 as an opportunity to decompress.
"I would recommend using this time as a potent period of reflection rather than engaging in specific spellwork. This is a wonderful time to journal, engage in extra self-care, and focus on your physical health," she says.
We wish you a bountiful 11/11 and hope that your manifestations go according to plan!