Your April horoscope is here and it'll be a month of ups and downs
Your new monthly horoscope is here—get ready for tough times ahead...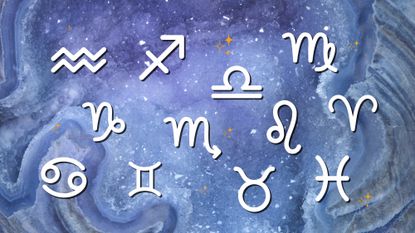 (Image credit: Future)
Your monthly horoscope for April is finally here and it will be a month full of dichotomies, as at times, the planets will be challenging us to face hard truths to see us evolve. At the same time, the universe will also be creating some of the most gorgeous aspects of the year, allowing us to get in touch with our inner magic. During this month of ups and downs, allow yourself to swim between the two, in a perfect symphony between light and dark.
While the very first days of April bring tough love from the universe, April 5 brings one of the best astrological transits of 2022 when lover Venus enters Pisces, bringing the best three weeks for manifestation. Love, money, and pleasure are within reach from now through the rest of the month.
Mark April 12 as the best day of 2022 to plant the seed of a dream. Jupiter and Neptune will meet in Pisces, flooding your mind and spirit with creativity, compassion, and inspiration. This combination of planetary energies hasn't happened since 1856—and will not happen again in our lifetimes.
The April 16 full moon in Libra (the Pink Moon) brings a few moments of crisis in which the cosmos instigates change. While it can be difficult, try letting go of what no longer serves you around this time. Know that better things are on the horizon!
Two days later, Taurus season arrives—and with it, the arrival of eclipse season. Eclipses are the way the universe creates change in our lives, so from this moment on, expect change, twists, and turns of events! We close the month with the April 30 new moon solar eclipse in Taurus, which is bound to bring a beautiful change in our romantic lives. Surrender to experience beauty and growth during this magical event—and allow yourself to absorb life through your senses. If a door opens for you around this time, dare to cross it with trust and pride!
Read your horoscope below for your rising as well as your sun sign.
April horoscope: what does your monthly horoscope have in store for you?
Aries
The month has an intense start for you with the April 1 new moon asking you to focus on healing past wounds. Do so knowing that the effort that you put in now will bring you long-term gain, Aries. Asteroid Pallas is traveling very close to the Sun in your sign, this gives you the gift of strategy—use its wisdom to help you get what you want. Hint: When you marry reason with intuition you create a win-win formula. The April 16 full moon spells big-time change, when you might have to make changes at home to accommodate your rising star position at work.
Taurus
With the Sun in the part of your chart that rules your subconscious mind for most of the month, you might want to spend most of your time in introspection. Focus on release, Taurus. The rare Jupiter-Neptune meet-up happens in your eleventh house of community, bringing stellar opportunities for you to network and get in touch with powerful people. You welcome birthday season on April 19, and from now until the April 30 new moon solar eclipse in your sign, you will be experiencing pretty sweet synchronicities. A new version of yourself is about to be born—how exciting!
Gemini
Your ruler, Mercury, spends most of the month in Taurus, hinting that a slow and steady approach towards your goals works best. April 17 is a fabulous time for a first date, meeting someone new, or taking a relationship to the next level. This is a month in which the universe will surprise you, Gemini! Good thing you're a master at going with the flow because to make the best of this month's influence, you will have to free your mind. This is especially true as the April 30 new moon solar eclipse instigates change in your sector of subconscious mind.
Cancer
The first half of the month is an amazing time to chase your most precious goals. Aries rules your sector of career and with the Jupiter-Neptune conjunction instigating new and exciting opportunities, you're ready for something new. Plant the seed of something new around April 12 and April 26. On April 29, Pluto goes retrograde in your relationship sector, bringing your attention to a power dynamic in an important relationship. If a connection or relationship needs to end, use the April 30 new moon solar eclipse to close the door. The universe will be conspiring for you to birth better connections.
Leo
With your ruler, the Sun, placed so strongly in the sky during the first half of the month, you can make magic happen Leo. Expand your mind while focusing on creating the life of your dreams. Once Taurus season arrives, you will begin a four-week period in which you will be focusing on your career. While some intensity or a power-play within a partnership might show up around April 18, trust that the universe works in mysterious ways. You will most likely understand why by the time the April 30 new moon solar eclipse arrives to bring you a powerful new beginning.
Virgo
Aries season is usually a very introspective time for you in which you question a lot of your relationships and contracts, so expect to be in an interesting mood. Starting April 14 do expect some surprises, as your ruler, Mercury, will be meeting up with Uranus, the planet of the unexpected. Go with the flow and keep your antenna up! Uranus is also the planet of genius, which could be sending some big-time inspo your way. Mark the day between April 24 and 27 as some of the best of the year for love and to plant the seed of something meaningful.
Libra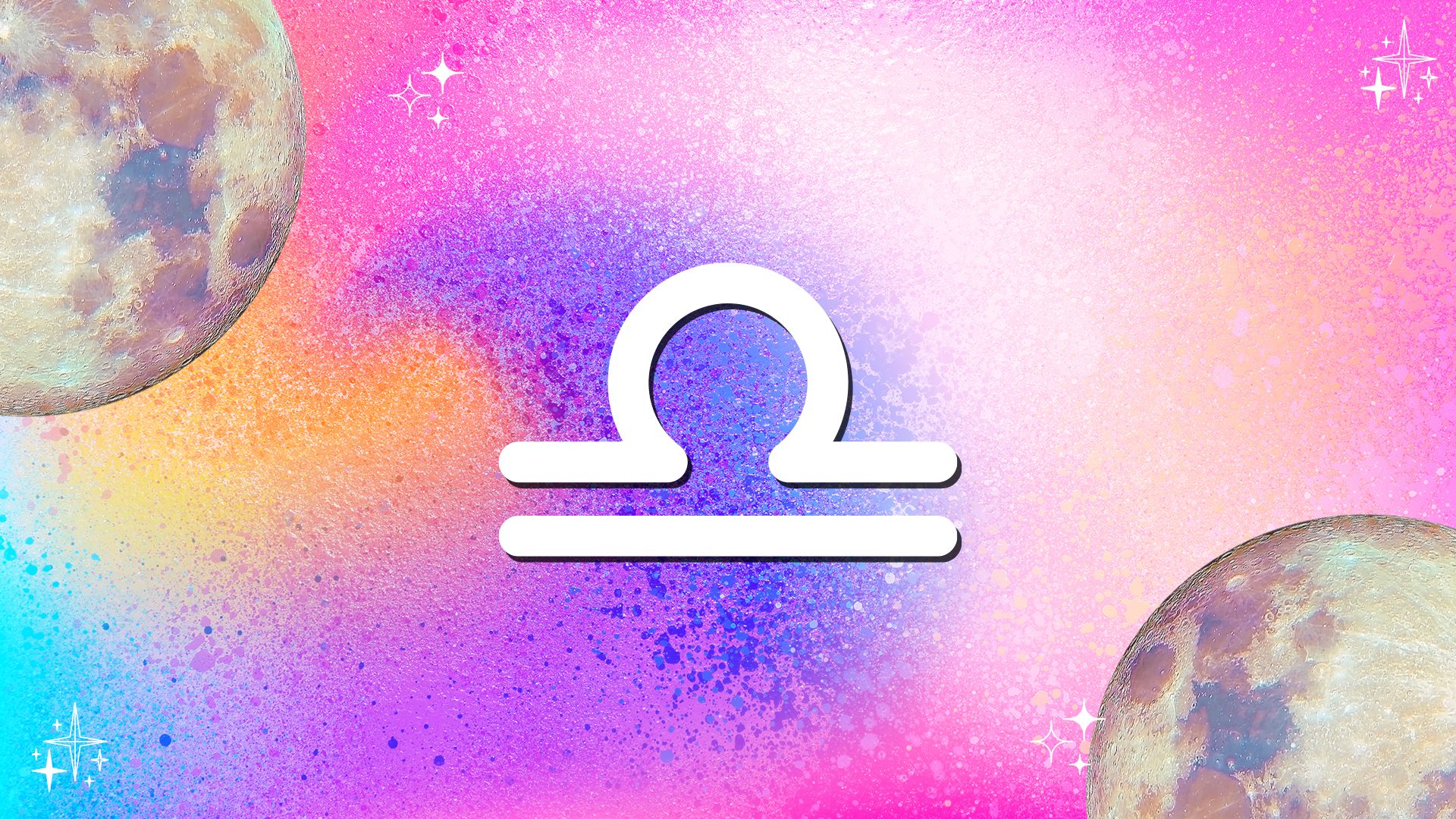 For you, Aries season is all about focusing on partnerships—either romantic or business. The April 1 new moon and April 16 full moon will require work from you, when healing past issues and learning how to put your needs first will be required from you. The amazing news is that your planetary ruler, Venus, will be in its strongest position in the sky, helping you manifest some of your wildest dreams. Mark the days between April 25 and April 30 as some of the best of the entire year. This is when your ability to attract reaches new heights!
Scorpio
Aries season is an ambitious time for you in which your focus is on keeping your life productive. Once the Sun enters Taurus on April 19, your focus will turn to your partnerships sector. With so much activity in this area of your life, expect doors to open and close, Scorpio, and trust that everything is happening for a reason. This will be especially true at month's end, when the April 30 new moon solar eclipse begins an imminent, and most likely very positive new beginning for you. In April, don't forget to enjoy life and have fun, as it is in this state when you attract the most abundance.
Sagittarius
You have a gorgeous month in store for you, Sagittarius! What do you wish for most in life? A new partner, a new home, a bigger family, or maybe more inspiration? You can have it all! All you need to do is not get distracted and stay focused on having a clear target. April 12, April 20, April 26, and April 30 are incredible days to act on your dreams as your ruler, Jupiter, receives cosmic help from many other planets in the sky. Under this rarely cosmically aligned weather, what will you manifest for yourself?
Capricorn
The beginning of the month might have you focused on tending to minor issues at home. While it might not be the most fun, focus on healing and fixing them, Capricorn, as the long-term rewards are possible. This energy could shift towards your career under the April 16 full moon, when big life/work balance decisions might need to be made. The great news is that your ability to communicate with compassion will be at an all-time high. The ultra-positive and rare Jupiter-Neptune conjunction inspires you to communicate from the heart. Your voice has power, so use it wisely!
Aquarius
If March felt incredibly busy, April has a chiller vibe as a lot of planets will be moving away from your sign. Over the month ahead, the focus is on your sector of money as you receive luck to ask for a raise or even launch a creative or communication-related project that could make you incredible amounts of money. April 19 marks the beginning of a four-week period in which the focus will move toward your sector of home and family. A bright, new beginning is on the horizon with the arrival of the April 30 new moon solar eclipse. Ask for what you want, the universe might concede it to you.
Pisces
Pisces season might be over, but in April, your luck remains and becomes even stronger, Pisces. As lover Venus and asteroid Juno enter your sign to have a lovefest with Jupiter and Neptune, you're receiving some of the best luck you have experienced in years. How will you use it? This is the kind of cosmic favor that can be channeled into any endeavor, project, or desire. All you have to do is stay focused, work towards it, and have faith that it will come to you. Trust in yourself—and let the universe take care of the rest, dear Pisces!
Cute astrology-themed gifts
Brand
Colour
Price
Refine ☵
Sort By
Athena Antares is a traveling writer, astrologer, and mystic who believes in adding a touch of magic to everyday life. She has written horoscopes for numerous lifestyle publications and has dived deeply into astrological magic and manifestation spell work. In her spare time, Athena enjoys exploring new places, spending time in nature, and reading charts for her worldly clientele.