These are the best destinations for solo travel in the world
Which countries should you plan a solo trip to? These top destinations for solo travel are waiting for you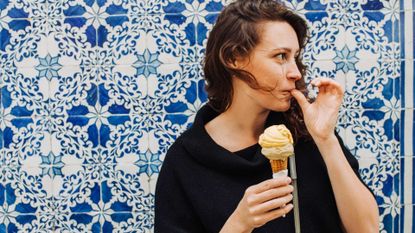 (Image credit: Getty Images)
With restrictions slowly but surely easing, we've got travel on the brain, and these destinations for solo travel are just the wanderlust inspiration we need.
If you haven't taken a solo trip before, what are you waiting for?! The world is your oyster so take a big bite of all the deliciousness it has to offer, from Instagram-worthy ecotourism destinations to alternative city breaks.
To help you do that, the luggage storage specialists over at Bounce have done research on the top 10 countries for solo travel, taking into account factors like cost, crime and safety, quality of hotels, culture, climate, and more. And the findings might just surprise you.
---
---
The top 10 destinations for solo travel
10. Ireland
Well no surprise here: Ireland boasted the highest number of bars (27.4 for every 100,000 folks) of all the countries on Bounce's list, but there's way more to do in the Emerald Isle than just get a pint. (Though you should do that, too!) Explore castles, museums, scenic cliffs, and more, and make sure to chat up the friendly locals—Ireland's known as one of the most hospitable countries on the planet!
9. Slovenia
From Bounce's research, Slovenia came out on top in terms of having both the highest safety score (tied with Japan) and the lowest crime index score, making it a super-secure choice for solo travelers. Add to that affordability, ease of travel, and great culture, and you'll have plenty to keep you busy during your trip.
8. Japan
Japan proved to be the best country for foodies, with a whopping 636 restaurants per 100,000 people. Aside from great grub, the island nation is one of the safest countries for female solo travelers, tying with Slovenia's high safety score of 77.7 out of 100.
7. Montenegro
Cheaper than other destinations along the Adriatic like Croatia and Italy, Montenegro gets you all of the beauty of a Mediterranean vacation without that big of a budget. Plus, it's a small country, which means that you can explore everything from the charming coastal cities to the high mountain peaks by train in only a few days.
6. Belize
Yes, Belize does have the lowest safety score of any of the nations in Bounce's research, but frequent travelers shouldn't be put off by that fact. (Street smarts and regular caution are all you need!) The small country is packed with natural jungle beauty, sacred Mayan ruins, incredible wildlife and more, so join a tour and get exploring!
5. Spain
Thanks to its high number of restaurants (351 per 100,000 people), there are eating options to suit all budgets for solo travelers in Spain. The country in general has a time-honored and well-developed tourist infrastructure, with great hotel and hostel accommodations and public transport networks.
4. Croatia
Whether you want to take a Game of Thrones walking tour of Dubrovnik or hit up the colorful coast for a beach day, Croatia has a little something for every kind of solo traveler thanks to its rich history, picturesque landscapes, and range of activities on offer.
3. Portugal
Aside from stunning landscapes, beautiful architecture and great seafood, Portugal is also a very safe country for solo travel. It has one of the lowest crime scores of the countries analyzed by Bounce, as well as a high score in the quality of accommodations.
2. Malta
History buffs have plenty to choose from in Malta, which is littered with fortresses, temples and more. Its Mediterranean location, nestled between the southern stretch of Italy and the northern reach of Africa, also means it has a beautiful climate, with the warmest but least humid weather of Bounce's list.
1. Iceland
Iceland is an adventurer's paradise, with a wealth of outdoor activities to explore, from hiking glaciers to delving into caves or dipping into hot springs. It's also a safe haven, with an incredibly low crime score, so the only thing you'll have to worry about is having the best time!
Christina Izzo is the Deputy Editor of My Imperfect Life.
More generally, she is a writer-editor covering food and drink, travel, lifestyle and culture in New York City. She was previously the Features Editor at Rachael Ray In Season and Reveal, as well as the Food & Drink Editor and chief restaurant critic at Time Out New York.
When she's not doing all that, she can probably be found eating cheese somewhere.