Naked retreat named as one of 2021's best travel experiences
The naked getaway has made the list of this year's best vacations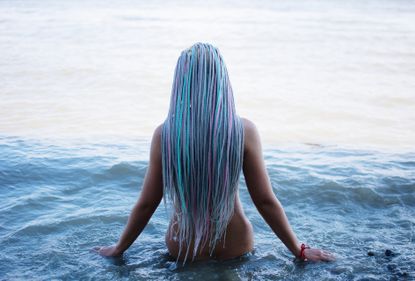 (Image credit: Mariâ Baklaskina / EyeEm)
It's no secret that 2020 was a major flop when it came to vacations.
With air travel restricted for the best part of a year, our passports went into hibernation and our Wi-Fi went into overdrive. Emily in Paris became our go-to fix for that city break feeling, only to leave us hungry for more after just eight episodes.
Luckily, the roll-out of the Covid-19 vaccine could mark a return to overseas trips at some point this year. With this good news in mind, tourism insiders at EasyJet have revealed their predictions for 2021's best travel experiences - and we're already excited. From naked retreats to animal therapy, this year's vacation itinerary is all about getting back to nature.
Ranking high on the list of must-see destinations, Naked the Retreat has been named the best place to chill in your birthday suit this summer.
The 10-day retreat was created by Simon and Dara Stara to promote body positivity and self-liberation, and promises to be 'a reboot into your greatness, a dance with darkness, anger and dirt.' You can expect long hours on yoga mats, guided meditation, and breathing exercises – all in the comfort of your bare skin. If you still need convincing, it might help to know that this year's retreat will be based in the sun-drenched Italian pocket of Tuscany.
If you're not so keen on public nudity, there are plenty of other options. Other getaway activities that made the cut were dry-skiing in Copenhagen, wild swimming in Slovenian lakes, and urban gardening on the world's largest rooftop farm in Paris.
If you've been craving quality time with our furry friends, you might want to stop by Holland on your first overseas trip. The country is home to a 'cow cuddling' farm, where you can destress from the last year by snuggling up with its bovine residents.
After all that activity you'll probably be exhausted, and where better to rest your head than an outdoor suite? The best 'room with a view' has been awarded to hospitality innovator Zero Real Estate, which offers guests open-air hotel rooms across six locations in Switzerland. That's right, there are no walls or windows, just a plush bed and an even plusher view.
With the world still in the grip of the pandemic, we know we might not be able to board a plane anytime soon – but nobody said we couldn't start packing our suitcase...
Emma is a news writer for woman&home and My Imperfect Life. She covers the Royal Family and the entertainment world, as well as the occasional health or lifestyle story. When she's not reporting on the British monarchy and A-list celebs, you can find her whipping up vegan treats and running the roads to cheesy '90s pop music...but not at the same time, obviously.