Celebrity shout-out videos: the apps to use if you want one for a loved one
Want to gift someone celebrity shout-out videos? Here's how to do it...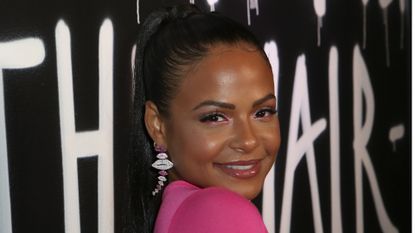 (Image credit: Photo by Ari Perilstein/Getty Images )
Once upon a time, celebrity shout-out videos were a priceless gift. But we're in the 2020s now and, like everything else, there is of course an app for it.
It's no secret that technology and social media in particular have brought us closer to the rich and famous. Gone are the days where you'd have to chase your Hollywood crush down the high street to ask for an autograph on a day where fate brought you to the same place, or queuing up for hours on end for a five-second meet and greet with a pop star at your local record store. And who remembers the days where glossy magazines and TV appearances were our only means to knowing what fashion trends celebrities were wearing?
Today's youth will never know. They can shop Kylie Jenner's entire look with the simple click of a button.
---
---
Today, the middle man (which in most cases is a giant metal bar or a 6'8 bodyguard) has been cut out and we can contact everyone from Justin Bieber and Rihanna, to our favorite reality TV stars, directly via platforms like Instagram or Twitter. That's not all. Believe it or not, there are special apps out there to use if you would like to buy a celebrity shout-out video.
Yep, that's right. Whether you'd like to gift your aunt a Christmas shout-out by none other than Caitlyn Jenner or want to surprise your sister with a birthday video from some of the most popular stars from RuPaul's Drag Race, all you have to do is put your money where your mouth is.
Here's how to do it...
Celebrity shout-out videos: how to pull off the best gifts for your celeb-obsessed loved ones
Cameo
The most popular method to use when you're after a celebrity shout-out video is Cameo. In fact, the app is an online marketplace specifically created so that people can book personalized shout-outs from celebrities.
Cameo, which is only available in the US at the moment, can be accessed via an app or their website and currently has a whole host of actors, musicians, athletes and reality stars signed up to their directory.
The way it works is all very simple. Firstly, you have to sign up as a Cameo subscriber. Once that's all done (and you've secured your 10% discount for being a first-time buyer), you can then browse the Cameo directory by searching celebrities by name, profession or any popular TV shows they've been in. If you're not entirely sure who to go for, there is a section that provides suggestions with categories such as "For Teens" or "Perfect for Mom."
Each celebrity on the app sets their own price for their videos meaning they all vary from a few dollars to a few hundred dollars depending on who it is. Once you've found the person you're after and you're happy with the price, you'll be asked to fill out a form with the details of your request. Here, you have 250 characters to build your personalized message, and will be asked if you want the video for yourself or someone else, as well as what the occasion is and whether you'd like to add any special instructions.
So, who is actually on the app?
Celebrities on Cameo
So you may not find Beyoncé or Oprah on Cameo but you can request celebrity shout-out videos from the likes of Ghostbuster's Ernie Hudson, Ugly Betty star Becky Newton, Christina Milian and Remy Ma, as well as a whole host of NFL stars and YouTube influencers. Even Netflix's Carole Baskin from Tiger King is available on there.
You'll also find Love Island US winner Caleb Corprew on there alongside plenty of other familiar faces.
Thrillz
Thrillz is a website made by fans for fans. Unlike Cameo, it is available in the UK as well as the US and other parts of the world and was created to give fans "direct and instant access to the people we admire".
The app allows users to meet their favorite celebrities virtually by organizing personal zoom calls or video shout-outs with the talent subscribed. All you have to do is join as a user and start browsing the site to find the celebrity you're looking for. There are multiple categories including sections for US and UK reality TV stars, musicians, actors and influencers and once again, prices vary depending on who you request.
Celebrities on Thrillz
If you're a fan of Netflix's Selling Sunset, then you'll be pleased to hear that a few of the cast members are on Thrillz including Mary Fitzgerald and Maya Vander. You'll also find noughties R&B star Mya and American Pie's Tara Reid on the app, as well as Paul Chuckle (from The Chuckle Brothers), CSI Miami's Sofia Milos and a number of Love Island UK and TOWIE stars too.
Social Media (the last resort...)
If the celebrities you're after aren't on the apps, then why not try the good old fashioned way of sliding into their DMs? It may feel like a long shot but using platforms like Instagram and Twitter to get the attention of your favourite celebrities can be very useful sometimes. Plus, you never know, if you aim for stars who usually engage with their followers you could be in for a good chance of getting a reply. It's worth a try!
Sagal is a journalist, specialising in lifestyle, pop culture, fashion and beauty. She has written for a number of publications including Vogue, Glamour, Stylist, Evening Standard, Bustle, You Magazine, Dazed and Wonderland to name a few.