Your June horoscope is here—get ready for one of the most positive months of 2023
June brings a lot of positivity and romance may be in the air...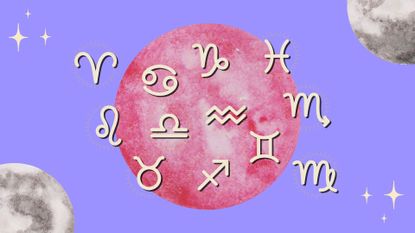 (Image credit: Future)
Ready for your June 2023 horoscope? Rest easy because we have arrived at one of the most positive months of 2023. Featuring no retrograde planets in the sky and an orchestrated resonance between key planetary actors, the first third of June is a time with incredible manifestation potential.
June 1 could be a day some of us remember forever! Today, Jupiter cozies up to the Lunar North of Destiny, which could translate into getting huge help from above in the form of a teacher, guru, mentor, and even benefactor. During the entire month, Jupiter will also be collaborating with Saturn, which could translate into many of us receiving good news in the form of new jobs, new career opportunities for growth, and all kinds of doors opening right in front of our eyes.
Pay attention to whatever happens around June 5, especially concerning an important relationship. Venus enters the skies of Leo today, adding excitement but also a little bit of drama to our interactions. Dating and hooking up will be on our minds now—and we should follow our bliss!
Meet the expert: Narayana Montúfar
Give yourself some space to rest around and especially as we head into June 17. This is when the moon becomes new—however, unlike May's new moon, this one is not primed for manifestation. Instead, what the cosmos wants us to do is pause and reflect. Today, master teacher Saturn goes retrograde, asking us to review the progress we've so far made since it entered Pisces on March 7.
On June 21, Gemini season comes to an end with the official arrival of the Summer Solstice. Today, the sky experiences a reset, and so do we! For the next four weeks, we will be diving deeply into the world of emotions. We will socialize less but will be more interested in experiencing relationship rapport with our VIPs, family, and chosen tribe.
Ready for your June horoscope? Don't forget to check your rising as well as your sun sign (and if you need more cosmic intel, you can check your 2023 horoscope predictions, your love horoscope for 2023, and your weekly horoscope too).
June 2023 monthly horoscope: what's in store for you this month?
Aries June 2023 horoscope
Communication and connection will be a priority during what could be a sweet month for you, Aries. You will be feeling social—however, seeking moments alone could absolutely translate into incredible ideas that land you a well-paid job or a successful business of your own. The days between 21 and June 31 could be incredibly hot for you—especially if you're single and looking. This would be a fabulous time to ask someone out or re-fresh your dating profile as lover Venus travels close to your planet, Mars. If romance isn't on your mind, creativity is another way to harness these fun vibes!
Taurus June 2023 horoscope
The epic Jupiter-North Node conjunction could bring excellent news your way, Taurus. One of the best ways to harness this would be to establish a relationship with a community or social group whose mission inspires you. What comes out of it could translate into major gains for you—after all, Gemini season tends to be quite profitable for you. Pleasure and beauty also play a role in your June story with your planet, Venus, spending most of the month in flashy Leo. The last days of the month are ideal to shop for a new look or get a makeover.
Gemini June 2023 horoscope
With the sun in your sign at the beginning of the month, you're feeling social. However, you probably already felt a deep need to rest and embrace meditative practices, so follow that instinct. Those quiet moments could translate into career success for you. Pay attention to what comes up around June 17, when Saturn begins an audit of the progress you've so far made in this area of your life. The end of the month puts the focus on your finances and sense of self-worth. If you have new financial goals to reach, asteroid Juno can help you commit to them so you can reach them between now and mid-August.
Cancer June 2023 horoscope
What a month to be a Cancer! While June's influences create the time alone you need to rest and recuperate your energy, it will also inspire you to connect! Jupiter and Saturn request you invest in studies, travel, or personal development, as sharing these experiences with like-minded people could result in major gains down the road. The positive results of seeking these types of connections could arrive as soon as the sun enters your sign, on June 21. Between now and the end of the month you could receive a raise, a grant, or an allowance that supports you in continuing to focus on a cherished project.
Leo June 2023 horoscope
This could be a fantastic month for your career, Leo! The rare Jupiter-North Node conjunction could land you a new job, a business deal, or open a new door. This feels very "fated and meant to be," so make sure you take advantage of it. Love and romance are also highlighted for you with lover Venus occupying your sign almost all month. If single, go on as many dates as you can! If partnered, plan something special to do with your darling. If romance is not your priority, Venus will assist you in channeling your creativity toward whatever you're currently focusing your energy on!
Virgo June 2023 horoscope
Faraway horizons in the form of travel or study are calling your name, Virgo! If the universe opens a door for you to explore completely new territory at the beginning of the month, dare to walk through that door. If a relationship has been difficult, things would become easier once Saturn goes retrograde on June 17. Pay attention to the signs, as they will tell you how to move forward in the next few months. On a creative level, something is brewing under the surface of that brilliant mind of yours, so take note of your dreams and intuitive hunches—your notes will come in handy later on.
Libra June 2023 horoscope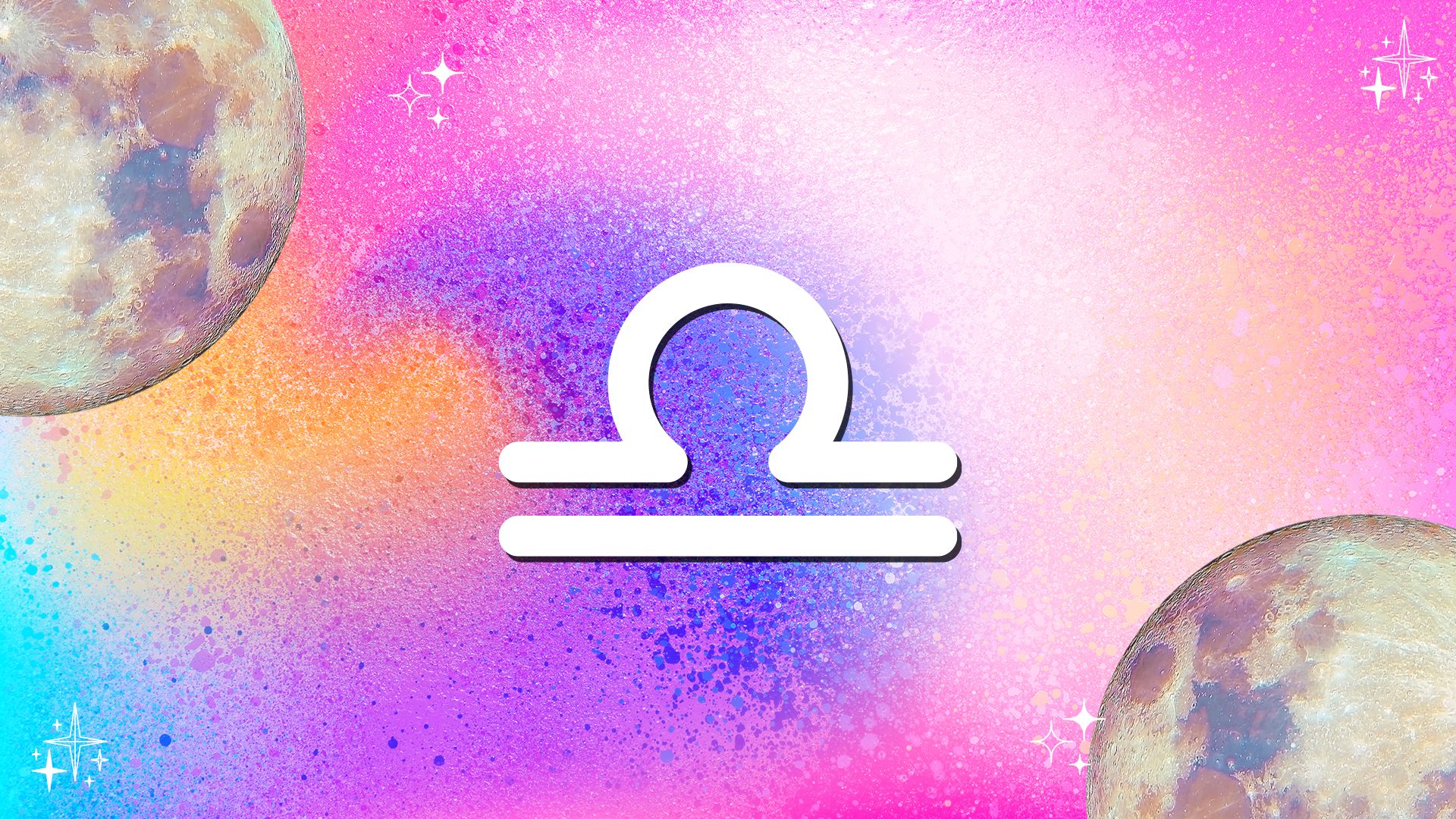 June could be exhilarating! If you've been dating someone for a while, a decisive moment in your relationship could arrive at the beginning of the month. You could get engaged or reach a deeper level of commitment, dear Libra. This "new status" could catapult you to socialize with important people, so you will be busy working every single room you attend. Your career, however, could begin getting more demanding once Cancer season arrives on June 21. For the next four weeks, a lot of ambitious projects that have been in the planning stages could reach their climax or moment of acceptance.
Scorpio June 2023 horoscope
June could be one of your best months this year, Scorpio! The Jupiter-North Node conjunction could bring a very special person into your life—if not a romantic partner, it could be a mentor or business collaborator. The effect this person has on your life could be magnanimous! You're also being set up for making strides in your career as Venus spends all month in Leo, paving the terrain for you to launch projects, promote your work, and even ask for a raise. Within this area of your life, focusing on mixing creativity and strategy could be your winning combination!
Sagittarius June 2023 horoscope
The travel bug could hit you this month, Sagittarius! In June, pleasure planet Venus will have you desiring to visit an exotic destination—and why not listen to her voice? Try booking your trip towards the end of the month, which is when Saturn will be retrograde, lightening the grip it has had on you since March 3, allowing you to relax a bit. If you must make important decisions at the end of the month, try delaying them to July. Because, as Neptune stations retrograde on June 30, it could be difficult to figure out how to best move forward.
Capricorn June 2023 horoscope
For you, Capricorn, this is a month to lay low and embrace introspection! The June 3 full moon, especially, could feel energetically draining. But if you give yourself time to rest, it could manifest some pretty interesting realizations. On June 11, power planet Pluto returns to your sign, which could translate into having to deal with "unfinished business from the past." Then around June 17, as your planet, Saturn, also goes retrograde, your desire to self-examine deepens. This month, working with a coach, therapist, or healer could be incredibly rewarding when it comes to wrapping up the past while also setting you up for future success.
Aquarius June 2023 horoscope
Starting this month, you could begin to feel lighter as Pluto leaves your sign on June 17. This will slow down all the accelerated change you've been experiencing, giving you time to catch your breath, dear Aquarius. Romance is also calling your name. Regardless of your status, the sky smiles upon you! If single, the sun in Gemini invites you to connect with people who stimulate you mentally, so put yourself out there! If you're committed, Venus and Mars will set off the fireworks for you and your darling, especially during the last ten days of June. In fact, this could be a great time for a weekend getaway to a beachy destination.
Pisces June 2023 horoscope
Good news, Pisces! If you've been feeling incredibly busy, you will receive multiple opportunities to slow down and catch your breath. The June 3 full moon in Sagittarius brings a project to its completion, most likely bringing sweet news your way. Then on June 17, Saturn—the planet that has been putting you through hard work and tests—goes retrograde in your sign. From now until November, you get a break, but also the opportunity to re-think your overall life strategy. Lastly, as Neptune also goes retrograde in your sign on June 30, you would be better off taking some time off and giving yourself the opportunity to relax and reset.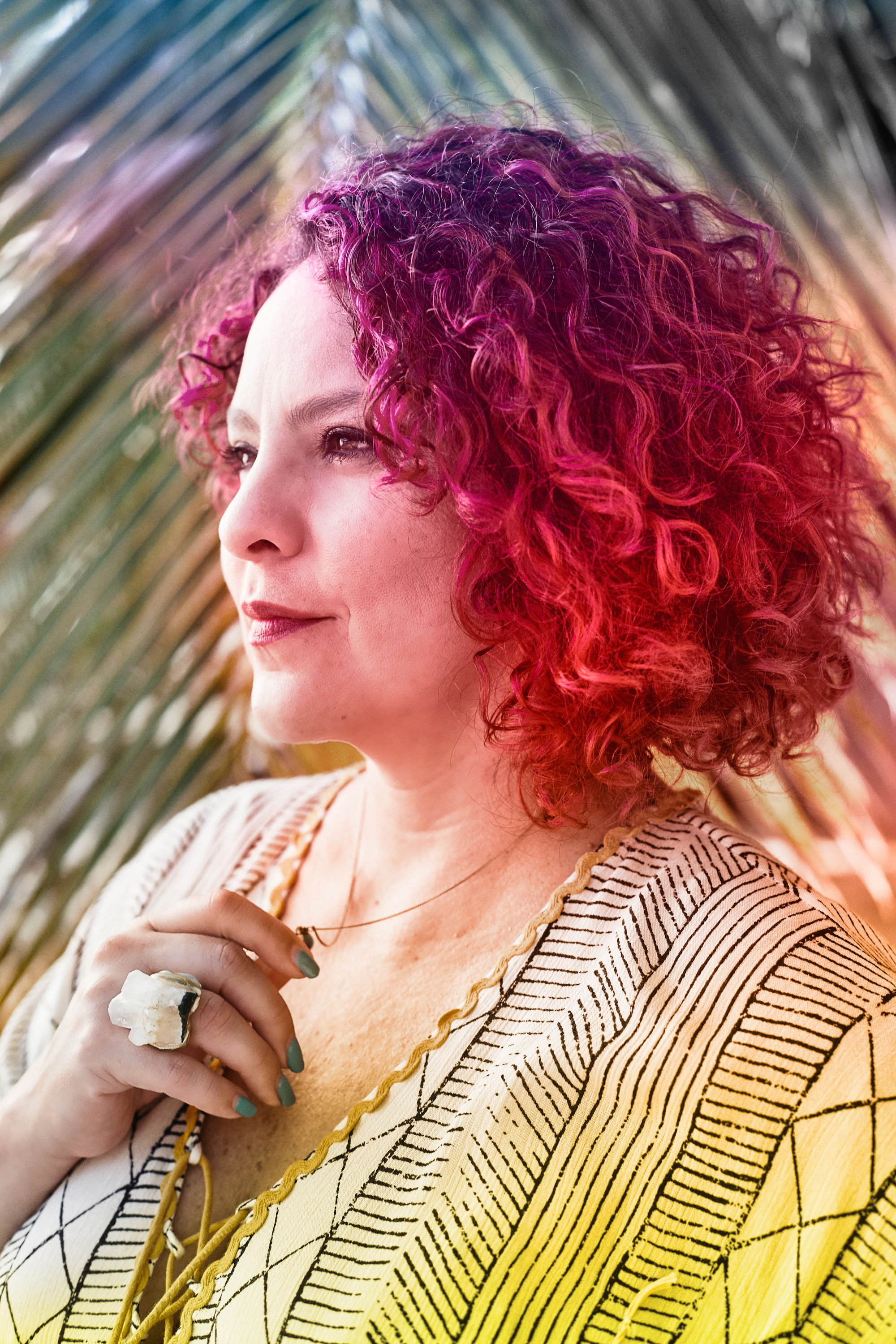 Narayana Montúfar is My Imperfect Life's resident astrologer, responsible for our weekly horoscopes and monthly horoscopes. She's also an artist, writer, and energy healer who finds inspiration in the symbolic language of astrology. An expert in the astrological studies of the Moon, she's the author of Moon Signs: Unlock Your Inner Luminary Power and was featured as one of Medium.com's Authority Magazine 2020's Strong Female Leaders, Destig Magazine's Top Artists to Collect in 2020, and one of Vogue's 13 Astrologers to Follow in 2021.
You can also find her astrological work featured in numerous lifestyle publications like Teen Vogue, Refinery29, InStyle, Brit+Co, Bustle, Pop Sugar, Well + Good, Women's Health, Romper, and more. In her private astrology practice, Narayana's holistic approach seeks to create a positive impact by connecting each one of her clients to the uniqueness of their chart and illuminating their path toward the ultimate state of self-empowerment and self-discovery.