What are the most popular zodiac signs? A new study aimed to find out
Fire signs are, quite literally, on fire—is yours one of the most popular zodiac signs around?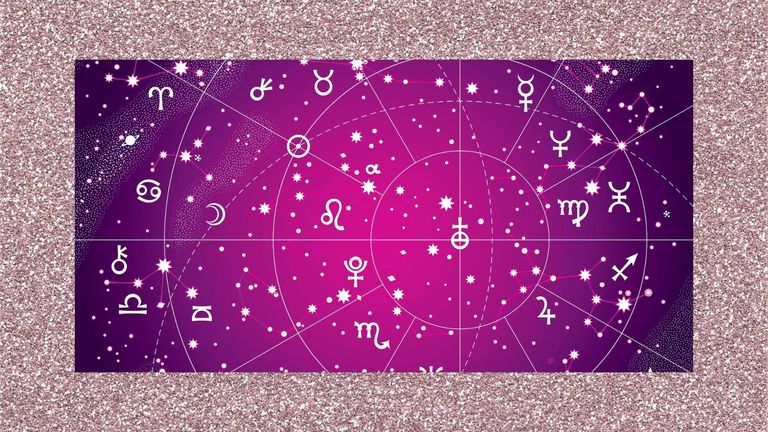 (Image credit: Getty Images/Adobest)
By Danielle Valente published
Curious about the most popular zodiac signs? The winner of the cosmic popularity contest has officially been revealed.
There are 12 signs within the zodiac, and no birth chart is exactly alike. Various elements contribute to different types of personalities, and certain fire signs seem to reign supreme, if you're going by a new survey.
Curious to see who's been crowned the best? Wondering where your sign stacks up? PsychicWorld.com did some digging via Twitter to uncover the most popular celestial sign. Drumroll, please...
(Psst: If you're not liking where your sign stacks up, we give you permission to indulge in the best astrology gifts fans can't resist.)
---
---
What are the most popular zodiac signs?
By scanning thousands of tweets, PsychicWorld.com aimed to uncover if the public's view on each sign is more positive or negative. Here are the top zodiac signs in order, and their corresponding popularity stats.
Aries (Fire):
62.30% positive, 25.76% neutral, 11.95% negative

Sagittarius (Fire):
59.67% positive, 25.34% neutral, 14.99% negative

Leo (Fire):
53.41% positive, 32.98% neutral, 13.61% negative

Libra (Air):
51.91% positive, 34.27% neutral, 13.82% negative

Pisces (Water):
51.68% positive, 33.09% neutral, 15.22% negative

Capricorn (Earth):
50.65% positive, 29.61% neutral, 19.74% negative

Taurus (Earth):
51.91% positive, 32.61% neutral, 17.19% negative

Cancer (Water):
49.54% positive, 29.75% neutral, 20.71% negative

Virgo (Earth):
46.1% positive, 31.97% neutral, 15.19% negative

Gemini (Air):
45.76% positive, 34.07 neutral, 20.17% negative

Aquarius (Air):
45.19% positive, 41.09% neutral, 13.72% negative

Scorpio (Water):
44.29% positive, 33.96% neutral, 21.75% negative
When going by the crowd-sourced data, it appears that people love fire signs' liveliness yet they take issue with the witty and emotionally reserved air signs. Water signs are empathetic, which makes them popular, though Scorpio's desire to seek meaningful relationships with a smaller group might explain why they're in dead last.
Were you surprised by the data? Do you agree or disagree with any of the findings? The good news about each sign and their astrology compatibility is that any combination is possible—you just have to be open to it.
"Anything can work," says astrologer Liz Simmons. "If you're not willing to work with a sign, then maybe you have to figure out why. That probably says more about you and the shadow aspects of your own zodiac sign more so than theirs."
Whether or not you're a fan of the survey, do be sure to make the most out of the year ahead, regardless of what your sign might be. Check out our money horoscope 2022 and love horoscope 2022 to see how things will unfold for you.
If you want to stay on top of the cosmos—retrogrades, full moons and so on—we'll be rounding up astrological happenings each month and noting their significance. Grab your planner a jot down a few of our favorite January astrology events, including Jupiter in Pisces but not Mercury in retrograde. (No offense to the smallest planet in the solar system!)
Danielle is a writer for My Imperfect Life, where she particularly enjoys covering lifestyle and entertainment news. She was previously the editor of Time Out New York Kids and a news editor at Elite Daily. When she's not working, you can find her reading a good book and enjoying a cup of coffee. Follow her @dvwrites.