Why 'One Tree Hill' will always be my place of comfort in difficult times
"One Tree Hill's far-fetched storylines were an escape, but the grounded characters were a tool of relatability"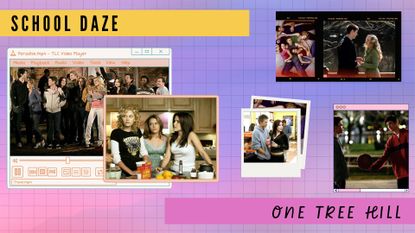 (Image credit: Future/Alamy)
With all of the non-stop, world-shifting change of the past few years—you know, global pandemics, climate change, political strife, the usual—it's no shock that we've all been seeking solace in nostalgia lately, looking back to those simple days of the nineties and noughties when the biggest drama in your life was you not being placed in the same homeroom as your crush, or your BFF loving the same member of NSYNC as you. And it's not just millennials who seek nostalgia because they want to re-live the simpler times, but research shows that Gen-Z does it, too, because they wish they'd lived through those simpler times. Our School Daze series is doing just that: each day, an editor will wax nostalgic about the one high school show that shaped their teenagehood then and acts as a televisual comfort food now.
---
'There is only one Tree Hill, and it's your home'. An unassuming line uttered during the final episode of the first series of what would become—not only a worldwide 00s phenomenon, a decade-long story and a moment in music history—but my home. No, I didn't suddenly up and relocate transatlantic to North Carolina (although I wouldn't rule it out), but 20 years later, Tree Hill is still my mental place of love, rest and comfort.
And it wasn't even until I was over halfway through my 20s that I came to that realization. Into around my 11th week of lockdown, after a day of watching passionate protests, absorbing injustice and trying to find the words to translate the unimaginable into some sort of consumable, helpful and honorable content for my then-job as a news writer, I let the shutters on my brain go down, ignored the faint sounds of Sky News coming from the kitchen and—after three years of not watching—uncoiled as Gavin DeGraw and his iconic refrain took me into my bubble of safety and comfort.
It was upon starting that (15th?) rewatch of the series, after years of social and societal education on mental health, that I understood what I had made the show over the years—my place of comfort, my escape, my grounding tool. It's my panic button. My emergency response. During every exam season or period of unrest or exceptionally difficult day, 'I Don't Want To Be' would transport me from real world scaries into the world of a One Tree Hill episode—or a trigger will have me straight onto Spotify (playlist below) reaching for the sounds of Jimmy Eat World, Fallout Boy, Switchfoot, The Cure, Nada Surf, Jack's Mannequin and so many more to evoke the security of those OTH feels.
And it's not just me. 'One Tree Hill' still gets an average of 823k global monthly Google searches each month. It still sees millions of hashtags as one of social media's most-loved TV shows. It's constantly being moved around to different streaming services because we all need somewhere to watch One Tree Hill. Millennials—who grew up during a war on terror, graduated into a recession and adulted through dystopian-like politics, broken economies and a global climate crisis—grabbed onto this pure nugget of nostalgia, which gave us deliciously facetious high-school antics, honest and resonant relationships and just enough drama to create a vessel (or should I say time capsule) of escapism. And it's really not hard to see why One Tree Hill stands out amongst all of the other best nostalgic TV shows.
For me, what really makes the show is the depth and sincerity of the characters and their relationships with each other. It was unlike anything we saw on any other show at the time. Sure, The O.C. tugged at the heartstrings with its rollercoaster romances and spectrum of parental connections, The Vampire Diaries made you empathize with even the most unredeemable of characters and who could help but root for Pacey and Joey in Dawson's Creek, but One Tree Hill was grounded in its wealth of iconic TV characters and their connections in all forms. Obviously "Naley" ruined most viewers' expectations for what a real relationship should be like, Lucas and Peyton's tumultuous fairytale was a moving narrative and "Brulian" was the payoff we always knew we needed, but the romantic relationships are veiled by all the other important bonds.
The friendships—Karen and Deb, who convention demands should be enemies; Brooke and Mouth, who are on opposite sides of the traditional popularity spectrum; Haley and Skills, who on the surface don't have much in common; Rachel and Brooke, who find common ground in their mutual contention; Brooke and Nathan, whose shared character arch we are infrequently reminded of during touching exchanges; Lucas and Haley; the Rivercourt boys; I love Chase and Chris Keller in the last season; even Julian and Alex eventually reach quite a sweet place. One friendship that really stands out for me is Lucas and Brooke—though their romantic relationship is questionable at times, their friendship is so interesting and layered with a foundation of genuine love and care—especially in the later seasons when they come together over Angie and when he pens that she'll "change the world some day".
And then there's the parental (or parental-like) relationships—Keith and all the the kids, Karen with everyone, Brooke's trajectory with her parents, Deb with Nathan and even Lucas at times, Larry, Ellie, Lydia, Andy and Lucas, Deb caring for Brooke in her times of need, Haley and Nathan with Jamie, Lucas and Jamie, Skills and Jamie. Jamie telling Brooke "you do have a family, you're Aunt Brooke" deeply resonates with me personally—I feel the parallels in my own life and it makes me feel so grateful for what I have but it also gives me hope for more in the future. The later connection between Chase and Chuck is so touching as well as the adorable bond of Quentin and Jamie. And whatever can be said about Dan Scott, even his relationships with Nathan, Lucas, Haley and Jamie are an emotive watch.
The star of the show is of course the brotherly bond between Lucas and Nathan, but for me what's even more important than that is the staunch affinity of Brooke, Haley and Peyton. My favorite three minutes of the entire nine seasons is when a distracted Bevin and hungover Peyton mess up the Sparkle Classic routine (3x14) and Brooke embraces her youth with a rendition of the iconic—and sickeningly nostalgic—robot dance, leading to the lovable trio laughing, embracing and dancing like kids, as Lucas's voiceover remarks, "we know that this moment, every part of it, will live on forever." And for me, this moment really does.
And these characters and connections brought sincerity to the trivial high-school antics of the show and even the insatiable drama that threads the story. Fantastical storylines aside (I mean, who saw those Russian kidnappers coming), this is just a group of schoolkids going about their daily—but desperately dramatic and somewhat tumultuous—lives. But they sprinkle in cute little activities that we all secretly wanted to do in our school days or that remind us of experiences that we actually had—dare night, road trips, boy draft dates etc. Lots of these are just devices to explore different relationships but watching as a young person they look like so much fun and watching as an older person, it gives you that pang of nostalgia, of bittersweet longing that makes you think of those days when all you did with your life was hang out with your friends. You would spend all day together but still meet them after school, on the weekends, spend all evening on the phone—relationships mostly untouched by social media except the odd top friends tables on MySpace or candid bio on Bebo. It reminds you of those once all-encompassing connections that are now long fizzled out with people who—post high school—wouldn't appear anywhere in your vernacular.
It evokes the feeling of those relationships—the ones that felt like they would last forever, that were sprinkled throughout your formative years—how those people made you feel. How the day you left school to move onto another phase of life felt like the most difficult day but also the most celebratory, because for just a moment in time you felt like one of the most important people in the world to the random group of individuals who you just happened to grow next to, to learn with, who you fought with, partied with, tired of, travelled with, pined over, hid yourself from, revered, tried to impress, cowered in front of, had random dreams about and somehow imagined would always be in your life. And like Brooke Davis remarks in the final episode (in Sophia Bush's improvised speech), it "feels like it was yesterday".
And then comes all the drama—the fights, the arguments, the breakups, the accidents, the stalkers (yes more than one), the deaths, the arrests, the kidnappings (again multiple), the road trips, the (many) hospital visits, the loan sharks and crazy nannies and blood painted walls. The drama that gave us (and still does) a place to escape our real lives into this elevated microcosm of the world. Yet with all the incredulity (and there was a lot), the characters still allowed us to connect to this fictional place. Sometimes they're in the wrong or hard to root for, but in that they're showing the fallibility of the human experience and having real reactions and responses that we can all—on some level—understand. The far-fetched storylines were an escape, but the grounded characters were a tool of relatability.
Back in 2017, Variety published an open letter written by certain members of the One Tree Hill cast and crew, including Sophia Bush (Brooke Davis), Hilarie Burton (Peyton Sawyer) and Bethany Joy Lenz (Haley James Scott), accusing the show's creator Mark Schwahn of sexual harassment. And I was devastated. Devastated for these actors and crew members who had had such a hand in creating something that was so important to me. Devastated for what they had to go through to create it. Devastated that there was this hideous undercurrent to the thing I loved so much, that was my place of comfort and that had essentially formed a part of who I am—and guilty over whether my love for it meant that I was complicit. So when Bush, Burton and Lenz started a podcast, Drama Queens, back in June 2021 to "take back their show" as they rewatch it for the very first time and discuss each episode, I felt unburdened.
It was like they were saying, it's okay to love this thing that was born of something so dark. The very women who had suffered at the hands of it, were giving us permission to love it and care for it and celebrate it again. In episode 3x12 of their podcast, Bush says, "we talk about movies and TV and these classic coming-of-age stories—that's what One Tree Hill is." With Bush speaking of the "deeply nostalgic feeling" about the three of them "coming of age together", as Burton notes the "small town intimacy" created in the episode they'd just seen, the trio encapsulate everything that One Tree Hill means to me. And as Bush states, "we're the love story guys", I acknowledge a nod of gratitude to the trio for building that romance of friendship over my formative decade, creating a device to revisit the adventure in a new way and for giving me the permission to go back home again.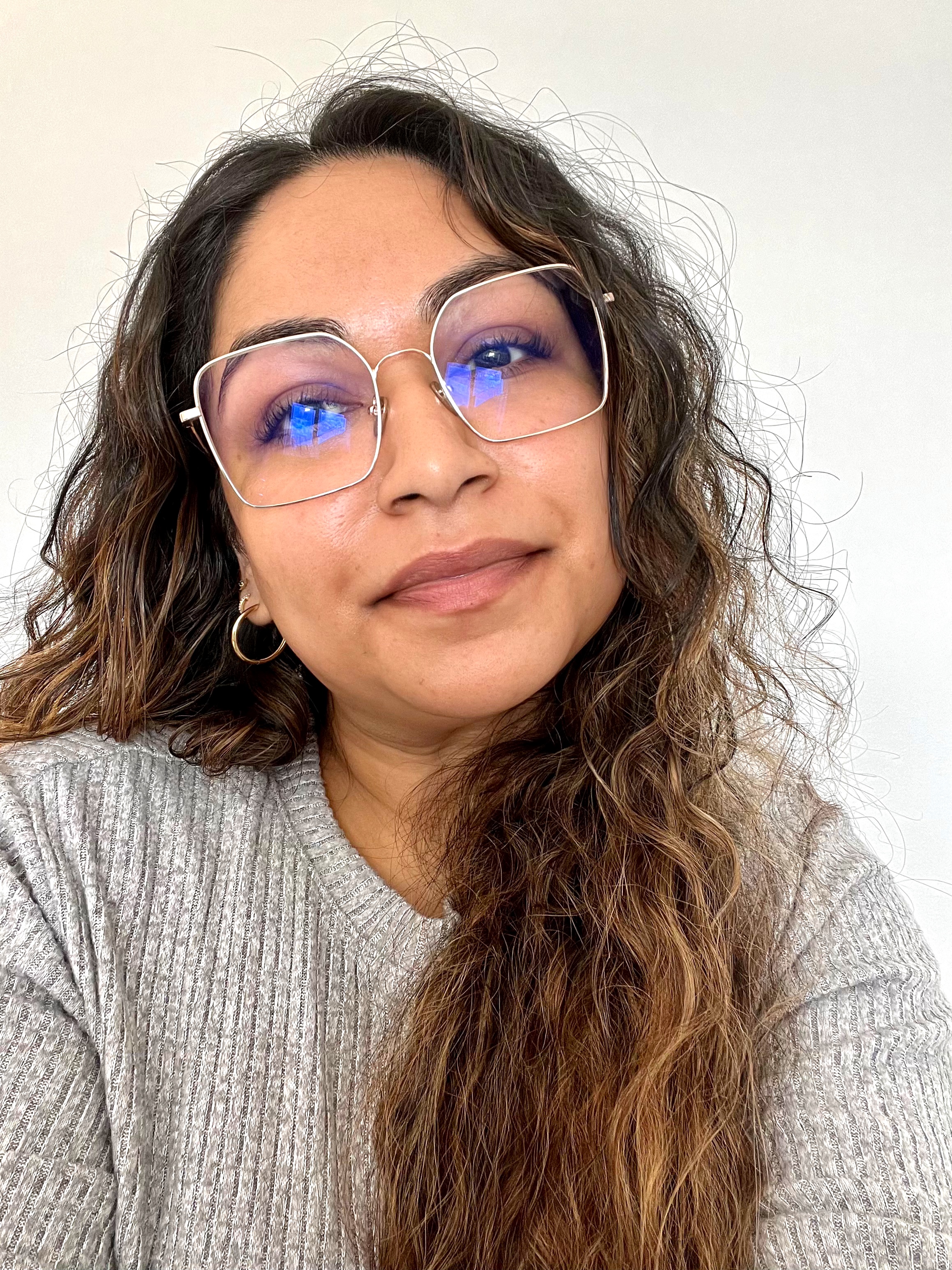 Former Deputy Editor at My Imperfect Life
Aleesha was Deputy Editor and Beauty & Fashion Editor for My Imperfect Life, where she headed up the beauty, fashion and eCommerce pages. Previously she was Shopping Writer at woman&home and gained an AOP awards nomination after working on their news team. She earned an MA in Magazine Journalism from City, University of London in 2017 and has since worked with a number of brands including, Women's Health, Stylist and Goodto. When she's not testing all the new beauty & lifestyle products on the market, Aleesha spends her time soaking up the newest bestsellers and Netflix releases, watching everything Marvel, learning about different wines, attempting new languages and traveling as much as she can.