How to read the Shadow and Bone book series in order
Finished the Netflix show? Tackle the Shadow and Bone book series in order and keep the Grishaverse going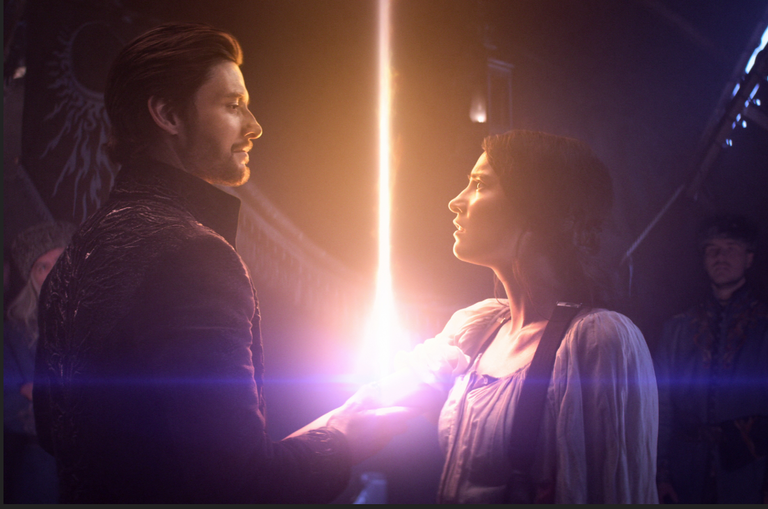 (Image credit: Netflix)
Leigh Bardugo's fantasy series Shadow and Bone is captivating Netflix subscribers and YA readers alike.

If you've already watched all eight episodes of the first season, explored the IRL Shadow and Bone filming locations, crushed over The Darkling (guilty!) and mused over that Shadow and Bone ending (really, who will Alina choose?!), now it's time to delve into the book series that inspired the Netflix show.
In this guide, we'll tell you how to read Shadow and Bone book series in order and help you become better acquainted with the Grishaverse, which is equally captivating on page and screen.
How to read the Shadow and Bone book series in order
Ready to dive into Leigh Bardugo's amazing universe? There are a total of seven Shadow and Bone books to note. The series starts with a trilogy, followed by two duologies.

Since the Netflix series doesn't necessarily follow Bardugo's plot verbatim, it'll be best to start with the books in order so that you have a clear sense of what's happening in the nation of Ravka.
First thing's first: The Shadow and Bone trilogy, followed by the Six of Crows duology, and concluding with the King of Scars duology.
What books are in the Shadow and Bone trilogy?
The Shadow and Bone trilogy—a.k.a. the Grisha Trilogy—consists of three books: Shadow and Bone, Seige and Storm, and Ruin Rising.
This trilogy follows Alina (also the main star on the Netflix show) as she uncovers her magical powers and trains with the Grisha in a world that closely represents an Imperialist Russia. (Some locations might look familiar to viewers, as the show was shot in historic Budapest, the Hungarian countryside, and parts of British Columbia.) Will she be able to save the threatened Ravka nation?
Shadow and Bone Trilogy Boxed Set | $21.10
Kick off your entrance into the Grishaverse with the trilogy that started it all. View Deal
What books are in the Six of Crows duology?
Here, you'll find Six of Crows and Crooked Kingdom. At this point in the Grishaverse, readers will meet Kaz, who is about to pull off a heist like no other.
Six of Crows Duology Boxed Set | $24.35
Witness Kaz's incredible heist in this continuation of the Grishaverse.View Deal
What books are in the King of Scars duology?
In this duology, you'll find King of Scars and Rule of Wolves. The Grisha Army has been diminished at this point in the Shadow and Bone book series, and King Nikolai Lantsov must face new threats and dark magic.
King of Scars | $13.98
Nikolai Lantsov's adventure begins in this novel. View Deal
Rule of Wolves | $13.79
Enjoy the grand finale of the Grishaverse series.View Deal
Can't get enough of the show? It appears you're not alone. Although the streaming service has yet to confirm whether or not we'll see Ravka again in Shadow and Bone season two, it appears that a second season has been approved. (We can't say we're surprised—there's certainly a lot of ground to cover.)
Regardless of the medium (though we highly recommend both), we have a feeling fantasy fans are going to be talking about Leigh Bardugo's books for plenty of time to come.
"I hope people will be transported to a world that doesn't feel like any place they've been before. This isn't swords and sorcery," Bardugo said in a Netflix press release. "The series really asks, 'What happens when you bring a gun to a magic fight?' It's about magical powers and grand destinies and court intrigue, but it's also about the people who fall through the cracks, who are seen as expendable."
And, in good news for the diehard readers who've returned for the TV adaptation, Bardugo is thrilled with the way her novels have been represented on screen: [Executive showrunner, writer and executive producer Eric Heisserer] had great ideas and new places he wanted to take these characters, but he also had tremendous respect for the world that had been built, and for the fans who love that world."
Danielle is a news writer for woman&home and My Imperfect Life. When she's not working, you can find her experimenting with new recipes or sitting on the couch with a good book and a cup of coffee.