Shadow and Bone season 2 is officially coming—everything we know so far
A happy day for Shadow and Bone fans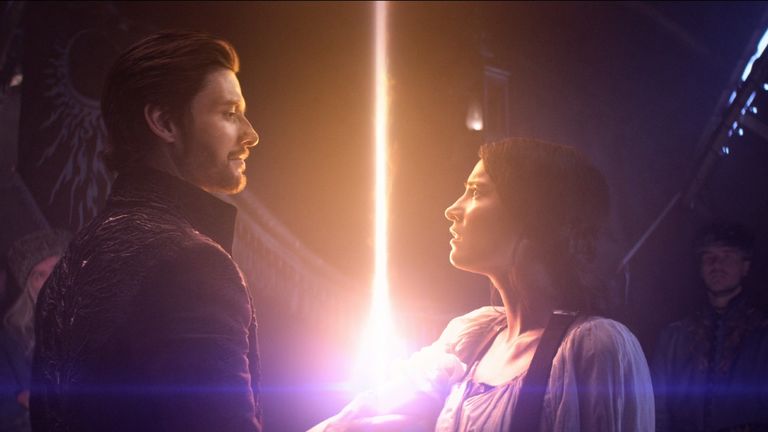 (Image credit: Netflix)
If you're a fan of Netflix's hit fantasy series Shadow and Bone, we have great news for you—season two is officially on the way.
Shadow and Bone is the ultimate fantasy series, especially if you're a lover of series like Game of Thrones and The Witcher. In the first month of its release, it was viewed by 55 million households and already has quite the fandom.
For those who haven't seen the first season or are in need of a recap, Shadow and Bone is based on a bestselling book series by Leigh Bardugo. The 'Grishaverse' of Shadow and Bone consists of the trilogy and a spin-off series called Six of Crows.
The story follows Alina Starkov (Jessie Mei Li), a mapmaker and orphan who discovers she has the power to change the fate of the world and is forced to join the elite army of soldiers known as the Grisha. She meets friends and foes as she fights to overcome the evils of the Shadow fold—compelling stuff.
Shadow and Bone season two: what can we expect?
Not to give too many things away, but the Shadow and Bone ending was the sort of cliffhanger that leaves you on the edge of your seat. Many fans were either elated or disappointed at which love interest Alina chose. But now season two is on the way, what can we expect?
Thank the Saints! Shadow and Bone has been renewed for a second season. pic.twitter.com/vH9rdTtkcqJune 7, 2021
See more
All the cast members are set to reprise their roles in Season 2 according to Deadline. Showrunner Eric Heisserer and executive producer Shawn Levy are also both returning.
Eric said in a statement: "I'm honored and thrilled to return to the Grishaverse and continue the stories of these endearing characters, particularly Milo."
He also told Entertainment Weekly: "I have stacks of material. I don't know if they'll ever see the light of day. We have a lot of big, grand plans. But one step at a time."
According to Harpers Bazaar, the first season combined the stories of the first book from the two series, Shadow and Bone and Six of Crows, bringing together all of the characters.
Season two will likely follow the second book from each series—Siege and Storm and Crooked Kingdom—but it's yet to be confirmed if the storylines will be combined again. May be time to read the Shadow and Bone books in order?
When will Shadow and Bone season 2 be released?
There's no official release date yet, but there will be eight, hour long episodes.