What is sunscreen pilling and how do you prevent it?
How to stop sunscreen pilling, AKA those pesky skin 'bobbles'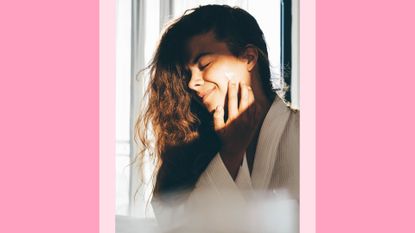 (Image credit: Getty Images )
Have you ever applied SPF and noticed that instead of it sinking into your skin, it kind of rolls up into rather annoying little balls or forms flakes instead? The technical term for this peculiar occurrence is called "sunscreen pilling".
The phrase is commonly associated with the bobbling of a sweater, but it can actually make its way into your skincare regime, too—annoying if it happens first thing in the morning, as usually, you'll have to start your whole skincare routine again, meaning precious time, you best sunscreen for face and some of your favourite products are simply wasted. But there are several solutions to avoid this happening...
Meet the experts in sunscreen pilling
Dr Sam Bunting is a London-based cosmetic dermatologist and the founder of Dr Sam's skincare.
Eleanor Hartley is a registered nurse and holds an MSc (Derm), and is the founder of Hart Medical.
Dr Sophie Shotter is an award-winning aesthetic doctor and the founder of Illuminate Skin Clinics, with over a decade of medical experience.
What causes sunscreen pilling?
Pilling is caused when a product hasn't been absorbed into your skin properly, it just sits there. The most common practical mistake is when we rush our skincare steps, not giving each layer enough time to dry. "I encourage my patients to plan 'drying time' between layers," says Dr. Sam Bunting. "For instance, apply serum, make tea; apply moisturizer, brush teeth, and so on. This dramatically reduces the incidence of pilling."
The further into your skincare regime you go, the more likely pilling will happen—hence why sunscreen can be one of the main causes of pilling. And if your sunscreen pills, you're not getting the full amount of protection you need—plus, because it is usually the last step of your skincare regime, you'll have a very uneven base to apply makeup over. "Sunscreen is probably the number one culprit for pilling and it's a real barrier to daily use for some individuals," explains Dr. Sam Bunting. Eleanor Hartley at Hart Medical agrees: "One of the key pushbacks I get from my clients when I insist on daily SPF is pilling."
Can you avoid sunscreen pilling?
"Some people are 'pillers', others just aren't affected by it. But if you're plagued by issues, it's time to look at your sunscreen ingredients list," advises Dr Sam Bunting. "Silicones are great at creating a smooth, priming finish on the skin but in some individuals, they can pill, especially if used in more than one layer or in too-generous quantities.
"Talc, iron oxide, and mica can also pill—and these are common ingredients in sunscreen." There's a sunscreen out there that will layer as beautifully as your favorite primer, you just have to find it and this can take tenacious trial and error, but it'll be worth it to ensure even protection and no annoying skin "bobbling".
How to prevent sunscreen pilling
1. Limit layering
Reduce the amount of product you're using — any excess will continue to sit on top of the skin meaning that this layer of product will never properly 'set' or be absorbed.
"Don't use a moisturiser which is too heavy for you as this will prevent the sunscreen from absorbing—you might not even need a moisturiser at all!" says Dr. Shotter.
2. Try a SPF-skincare hybrid
"I recommend using a high quality SPF which contains the products you might find in your daytime skincare regime," advises Hartley. "This means that you no longer need to layer as many products and have much less risk of pilling!" She recommends looking for products that offer a sheer protection with a little makeup coverage.
3. Order your products correctly
As Dr Sam Bunting mentioned earlier, it's important to allow your products to absorb thoroughly into your skin before layering on more. It can be understandable to want to rush your skincare routine steps when you need to be out of the door in 10, so applying products in the right order will help to speed up drying time.
Apply the lightest and thinnest product first—like your best vitamin C serum and hyaluronic acid serum, and then progressively move on to heavier products, like your face moisturizer, before applying your SPF last.
4. Start with a 'clean slate'
"Consider using an exfoliator a few times a week to make sure your skin is prepared properly," suggests Dr. Shotter. "This can be either a chemical exfoliation like Obagi Exfoderm [available at Dermstore], which combines physical and chemical like Dr. Levy Radical 3 Reboot Pro Peel [available at Niche Beauty]."
Exfoliation gets rid of any dead skin cells, meaning that your skincare products can be absorbed better and therefore minimizing the risk of sunscreen pilling.
5. Try the '13 dot' technique
"One tip I highly recommend is to reduce the rubbing of your skin by using my '13 Dot Technique,'" says Dr. Bunting. "You dab skincare products evenly over your skin, as far and wide as possible, which reduces the amount of drag needed to distribute them evenly, minimising friction."
6. Re-think how you apply foundation
"When applying foundation over sunscreen, I've found a Beauty Blender to be a game-changer for makeup application in reducing pilling," says Dr. Bunting.
"The action of pushing makeup into skin, rather than ruffling up the layers underneath with brushes or fingers, reduces the risk considerably."
Shop our favorite no-pill sunscreens below
---
---
---
---
---
---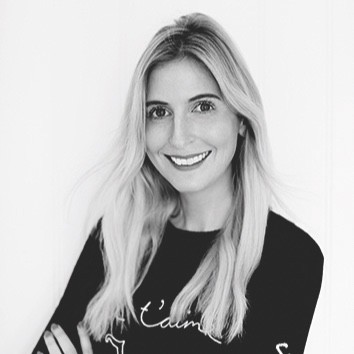 Charley Williams-Howitt has over 20 years of experience working in the beauty industry. As well as previously writing for lifestyle titles, such as woman&home, Woman and Woman's Weekly, Charley has worked for British institutions like Marks and Spencer, John Lewis, and Superdrug creating visual and editorial content cross-platform.
Starting her career in fashion at Cosmopolitan, she eventually moved to the world of makeup, moisturizers, and models, where she has interviewed celebrities and industry icons, reported backstage at MANY Fashion Weeks, shot beauty and hair editorial and scrutinized the ingredients in anything she's testing.