Your weekly horoscope is here: August 28 - September 3
Get ready for yet another retrograde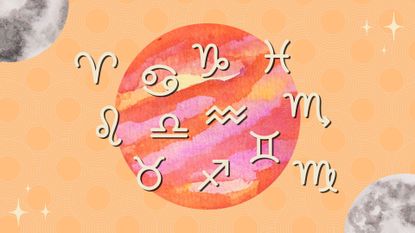 (Image credit: Future)
Another week—another retrograde! Following the start of another 2023 Mercury retrograde last week, maverick Uranus—the planet of freedom and the future—begins moving backward on Monday, joining six other planetary bodies (we have a full list of what planets are in retrograde, BTW). Expect surprises and exciting turns of events around this time. However, in the long run, as Uranus takes its long nap (which will end in early 2024), we can expect to experience less upheaval in our lives. All the changes that you've experienced this year will now begin making much more sense—so enjoy processing all these epiphanies!
When it comes to relationships, keep in mind that people will be feeling "out of sorts" due to so many planets being in retrograde motion. If your boundaries get crossed, be prepared to have to remind people where they are! This blurry energy will be especially strong on Wednesday with the arrival of the August 30 blue moon in Pisces. This is the second full moon this month, which could bring tangible manifestations from past actions your way.
On Sunday, September 3, we finally get to the end of the Venus retrograde, which is great news for us all! Since July 22, the planet of pleasure, aesthetics, and money has been requesting us to review all those areas of our lives. Slowly but surely, relationships will begin going back to normal, without experiencing so much drama and intensity. Today, take a moment to integrate all the learnings that transpired for you over the past highly transformative six weeks.
Time to check your weekly horoscope for your zodiac sign (remember to check both your moon and your rising sign)—and if you need more intel from the stars, check your September 2023 horoscope and your Mercury retrograde horoscope too...
Meet the expert: Narayana Montúfar
Weekly horoscope: what does this week have in store for you?
Aries weekly horoscope
The retrograde of Uranus and the blue moon could team up to bring you big epiphanies about the way you handle your money. If you feel like canceling certain memberships or expenses, do so, as this will help you gain stability for the rest of the year. Then, as Venus goes direct, the dating scene becomes less turbulent and much more fun for you from Sunday until October 7! This weekend would be a great time to fill out an online dating profile.
Taurus weekly horoscope
If your nerves have been fried, Taurus, starting this week, you could find peace as Uranus goes retrograde in your sign and Venus begins moving direct. The next five weeks will be ideal to make any aesthetic changes to your home and restore any ties (with your partner, family, or roommates) that might have gotten tense. In fact, the rare August 30 blue moon in Pisces would be the ideal moment to host a dinner party or small get-together at your place.
Gemini weekly horoscope
Prepare to receive big news at work this week as the August 30 blue moon elevates someone you know—or even you—to a higher position. This will bring changes that have been a long time coming, Gemini! The even better news is that Venus goes direct in your sign, finally putting an end to all the communication snafus that you've been suffering. The great news is that starting Sunday and until October 7, your words can function as magnets, getting you everything (and everyone) you desire!
Cancer weekly horoscope
If some of your friends or acquaintances have been driving you crazy, dear Crab, the retrograde of Uranus should ameliorate this trend for the rest of the year… phew! However, the better news could be Venus putting an end to the financial talks or changes that you've had to make in recent weeks. In fact, you could receive a raise or maybe even get paid for a job you did that took forever to push through financially or the finish line.
Leo weekly horoscope
The August 30 blue moon could be a little intense for you, Leo, as it's activating a sensitive part of your chart. If there is a delicate subject you need to approach, Wednesday might be the best time for you to have that conversation! Sunday is the end of a hugely transformational summer as Venus goes direct in your sign. Today, write a list of all the changes you would like to make regarding your image, your relationships, as well as your creative endeavors.
Virgo weekly horoscope
A partnership or deal that was seeded months ago could finally gel or be signed around the August 30 blue moon, Virgo. Due to Saturn's involvement, it could be very fruitful in the long run. Then, starting Sunday, Venus going direct will have you feeling lighter in case you've been feeling extremely tired since the end of July. An idea that is seeded now in your mind will develop around October 7, which is when Venus enters your sign.
Libra weekly horoscope
A big project you've been working on for months could finally be wrapped up at the August 30 blue moon. If it's good news, make sure you celebrate this win with your team! But this week's biggest astral move is Venus, your planet, finally going direct on Sunday. This will automatically put an end to the relationships dramas and even gossip that might have plagued some of your social circles. Over the next few weeks, you might even get closer to some of the peeps who recently became your confidants.
Scorpio weekly horoscope
This week's blue moon is beyond dreamy for you, Scorpio. If you're dating someone, you might want to plan a date or romantic dinner with your darling, on August 30 or even the night after. There's also good news for your career at week's end as the direct turn of Venus brings fewer changes and more positive turns of events over the next month. September will bring you the manifestation of some of the goals that have been on your mind for some time!
Sagittarius weekly horoscope
If a partner, roommate, family member, or even neighbor is crossing the line, it might be time to express how you feel at the August 30 blue moon, Sagittarius! The same goes if this boundary-crossing has been, instead, happening at work. Luckily, with Venus going direct on Sunday, people will understand your points of view and might even apologize for it. Venus might also prompt you to take a trip between now and October 7—fantastic!
Capricorn weekly horoscope
If you're behind on your chores and even your responsibilities, prepare to catch up at the August 30 blue moon, which could feel very busy. If you're not behind, then this is the perfect time to connect with your intuition. Out of all the full moons, this one could be your most magical of the entire year, Capricorn. Blue moon ceremony, anyone?! If you're in a serious partnership, bring your darling along, as there could be real fireworks!
Aquarius weekly horoscope
A money-related situation, conversation, or even a raise could arrive at the August 30 blue moon. This is especially true if you've been working hard this year on a new role or a specific project, Aquarius. Then as Venus goes direct, all your relationship nightmares come to an end. However, make sure you integrate everything that happened in the past few weeks, as you most likely learned some important things since July 22. If a romance or friendship ended, honor it, but know that "it was meant to be that way."
Pisces weekly horoscope
Big news could arrive at the August 30 blue moon, Pisces, as it is occurring in your sign. If what is being revealed to you shocks you, try processing the information before reacting. In the end, what this rare lunation is trying to do is reconnect you with your true dreams, so always keep that in mind! Starting this weekend, Venus going direct will mean fewer setbacks at work. On the flip side, you are being left with a new creative process, so congratulations!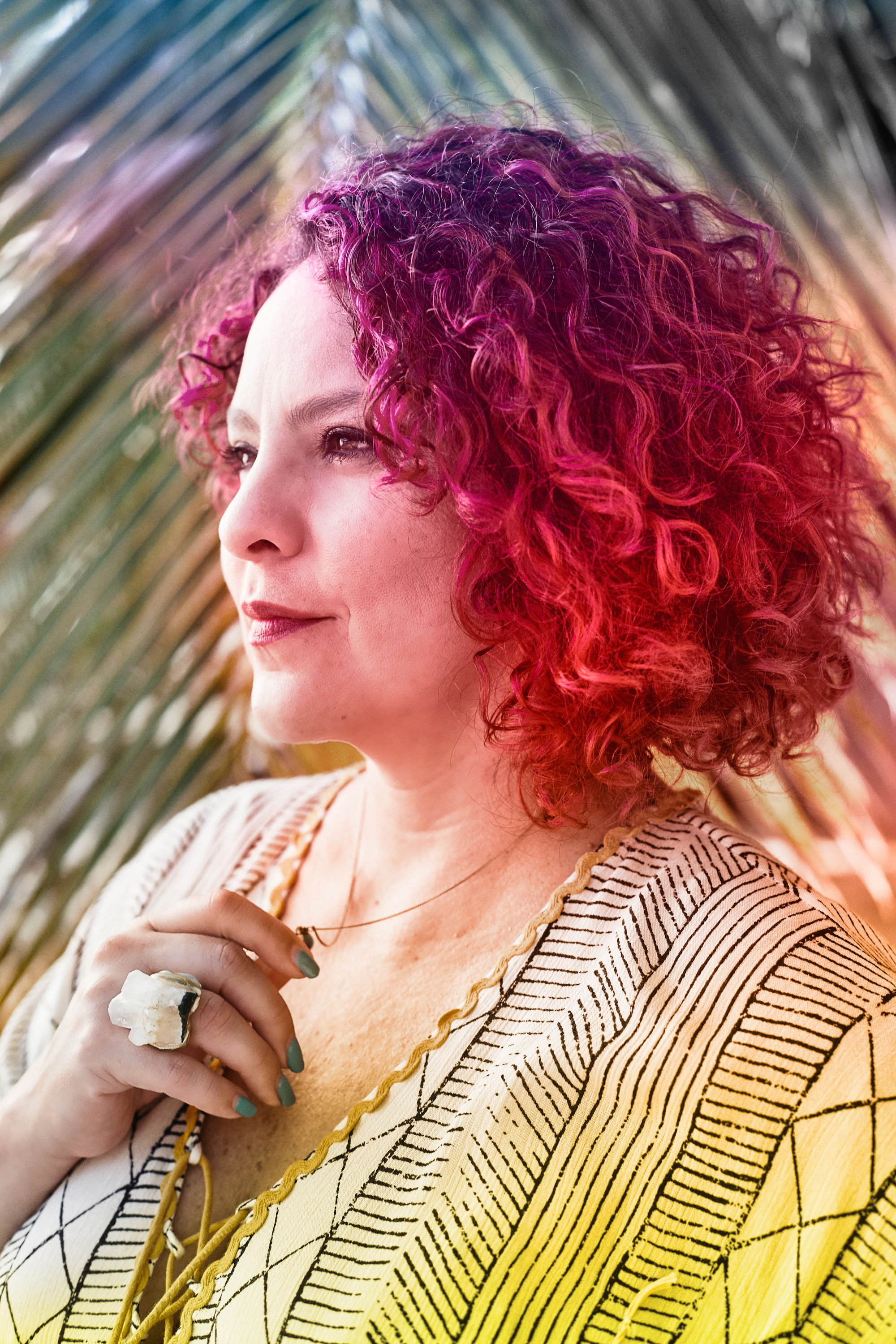 Narayana Montúfar is My Imperfect Life's resident astrologer, responsible for our weekly horoscopes and monthly horoscopes. She's also an artist, writer, and energy healer who finds inspiration in the symbolic language of astrology. An expert in the astrological studies of the Moon, she's the author of Moon Signs: Unlock Your Inner Luminary Power and was featured as one of Medium.com's Authority Magazine 2020's Strong Female Leaders, Destig Magazine's Top Artists to Collect in 2020, and one of Vogue's 13 Astrologers to Follow in 2021.
You can also find her astrological work featured in numerous lifestyle publications like Teen Vogue, Refinery29, InStyle, Brit+Co, Bustle, Pop Sugar, Well + Good, Women's Health, Romper, and more. In her private astrology practice, Narayana's holistic approach seeks to create a positive impact by connecting each one of her clients to the uniqueness of their chart and illuminating their path toward the ultimate state of self-empowerment and self-discovery.