Your weekly horoscope is here: February 13 - February 19
Your weekly horoscope is here—get ready for some sweet vibes in the sky...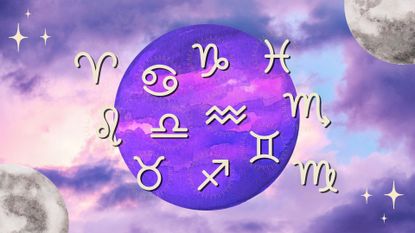 (Image credit: Future)
Welcome to the week of love! This year, the sky delivers some sweet vibes for us to celebrate the day of romance as Venus and Neptune unite in the sweet, warm waters of Pisces.
But while the spirit of Valentine's Day will be present (don't forget to check your Valentine's Day horoscope too), a serious influence will also be present in the sky as the Sun has its annual meet-up with Saturn, the planet of responsibility. This could translate into working late hours around midweek to push a project through the finish line. Luckily, the results will be reflective of the effort put in.
The winds of change shift over the weekend with the arrival of Pisces season, when themes around emotion, creativity, and connection take hold for the next four weeks. Expect to want to work less and enjoy life more. Pisces energy will inspire us all to remember our dreams and reach for the stars, all we need to do is act and chase them!
What's your biggest wish? Set time aside over the weekend to connect with it, under this month's new moon. As both luminaries—the Sun and Moon—renew themselves, so can we! For those seeking to make a big change in their lives, Sunday holds powerful energies. If you set intentions today, you will have the wind at your back.
Read your horoscope below for your rising as well as your sun sign. And if you need more predictions from the stars, check out your 2023 horoscope and your February 2023 horoscope...
Meet the expert: Narayana Montúfar
Weekly horoscope: what does this week have in store for you?
Aries weekly horoscope
Venus and Neptune meet in your privacy sector, which could be good for love, but not so much for productivity. Try to rest and recuperate your energy, Aries, especially if you have important meetings. If you've been waiting for a contract to be signed, it could happen around midweek. But to get there, you will have to think differently and outside the box. Once the contract is signed, you could be propelled toward success, as you will see in the next few weeks.
Taurus weekly horoscope
This is the last week your ruler, Venus, will be in Pisces, its favorite part of the sky. If you have any projects to pitch or important things to do, act before Sunday. Once Venus enters Aries, life will adopt a little bit of an intense tone. This weekend's new moon activates your sector of friendships and collaborations, making the next month a great time to focus on connecting with people who can help you reach your goals and dreams.
Gemini weekly horoscope
Stay focused, Gemini. As the sun enters Pisces over the weekend, you are blessed with four more weeks of activity in your professional sector. This Sunday, spend some time thinking about your career direction or goals—whether you work for yourself or someone else. Since this will remain a theme for you over the next few years, starting to get ahead of this trend is advised as master teacher Saturn prepares to enter your career sector in early March.
Cancer weekly horoscope
February 14 is a big day for you, Cancer, and not just because it's Valentine's Day! Since November 30, asteroid Pallas has been retrograde in your sign, asking you to revamp your overall life strategy. As Pallas wakes up from this long nap, you could experience a big aha moment or could be getting ready to implement some serious changes. Remember that Pallas is all about uniting reason with intuition, so try finding that sweet spot between the two.
Leo weekly horoscope
This week has a serious vibe for you, Leo. You seem to be focused on either closing a deal or taking a relationship to the next level. If you're sure of what you want, act on Thursday, as it is when the Sun and Saturn will sustain your efforts. Your energy shifts when the Sun enters Pisces over the weekend. Expect to be wrapped in a cloud of fantasy over the next four weeks, when it might be good to take a break if you haven't yet.
Virgo weekly horoscope
You might burn the candle at both ends with both your love life and your career life brimming with activity, Virgo. With the Sun activating your sixth house of daily work, it looks like you've been working really hard for the past few weeks. Luckily, as the sun enters Pieces over the weekend, your workload should mellow a little bit. If you are single and wishing not to be, Sunday's new moon is ideal for taking a step towards finding the person of your dreams.
Libra weekly horoscope
If you have anything important to do, Libra, make your move before the weekend arrives. This is the last week that Venus is in Pisces, because as your planetary ruler enters Aries on Sunday, life will be a little more intense. Sunday's new moon is an excellent opportunity to make any changes to your daily and wellness routine. Eating healthier, sleeping longer, and even taking a break from so much screen time could do wonders for your sense of well-being.
Scorpio weekly horoscope
If you've been feeling pressure at home or at work lately, this is the last push! While the middle of the week could be intense, the weekend brings an energetic shift. In fact, this weekend's new moon in Pisces is the perfect opportunity to return to a creative project or practice that you haven't had any time to focus on. Remember, Scorpio, you are a highly artistic sign, and allowing yourself to create and play always brings back your magic.
Sagittarius weekly horoscope
This week, Sagittarius, try to find balance in your life. Your sector of communication seems to be brimming with activity with your phone and e-mail buzzing non-stop. This could be especially true around Thursday, which is when a boss might need you to stay and work longer hours. Luckily, the energy shifts to a more secluded sector of your chart over the weekend. For the next month, you will desire to spend more time alone in the comfort of your home.
Capricorn weekly horoscope
Lucky you, Capricorn! As the sun illuminates your planetary ruler, Saturn, some of your hard work could finally be noticed by your superiors. This is especially true if you've been working on a project for a long time, so if success manifests around Thursday, by all means, celebrate yourself! If you own your own business, the sun entering Pisces over the weekend supports you in creating a new voice that reflects the new direction you're taking.
Aquarius weekly horoscope
This could be a sweet week for you, Aquarius. This week's Sun-Saturn conjunction occurs in your sign and could even mean that the end of an era is soon arriving. Something important in your life, either a job, a relationship, or a tough situation could be reaching climax. Remember that in life, celebration is incredibly important! So, if you receive good news around Thursday, grab your partner and a couple of buddies and celebrate your success.
Pisces weekly horoscope
Big news, Pisces, besides being one of the luckiest signs for Valentine's Day, you are also about to be thrown into the spotlight. The sun enters your sign on Saturday, illuminating the deepest corners of your mind and heart. This Sunday's new moon is absolutely yours for the taking, and whichever intentions you set now will most likely come to fruition either over the next four weeks or the next six months. Don't miss this opportunity, as you only get a new moon like this, in your zodiac sign, once a year.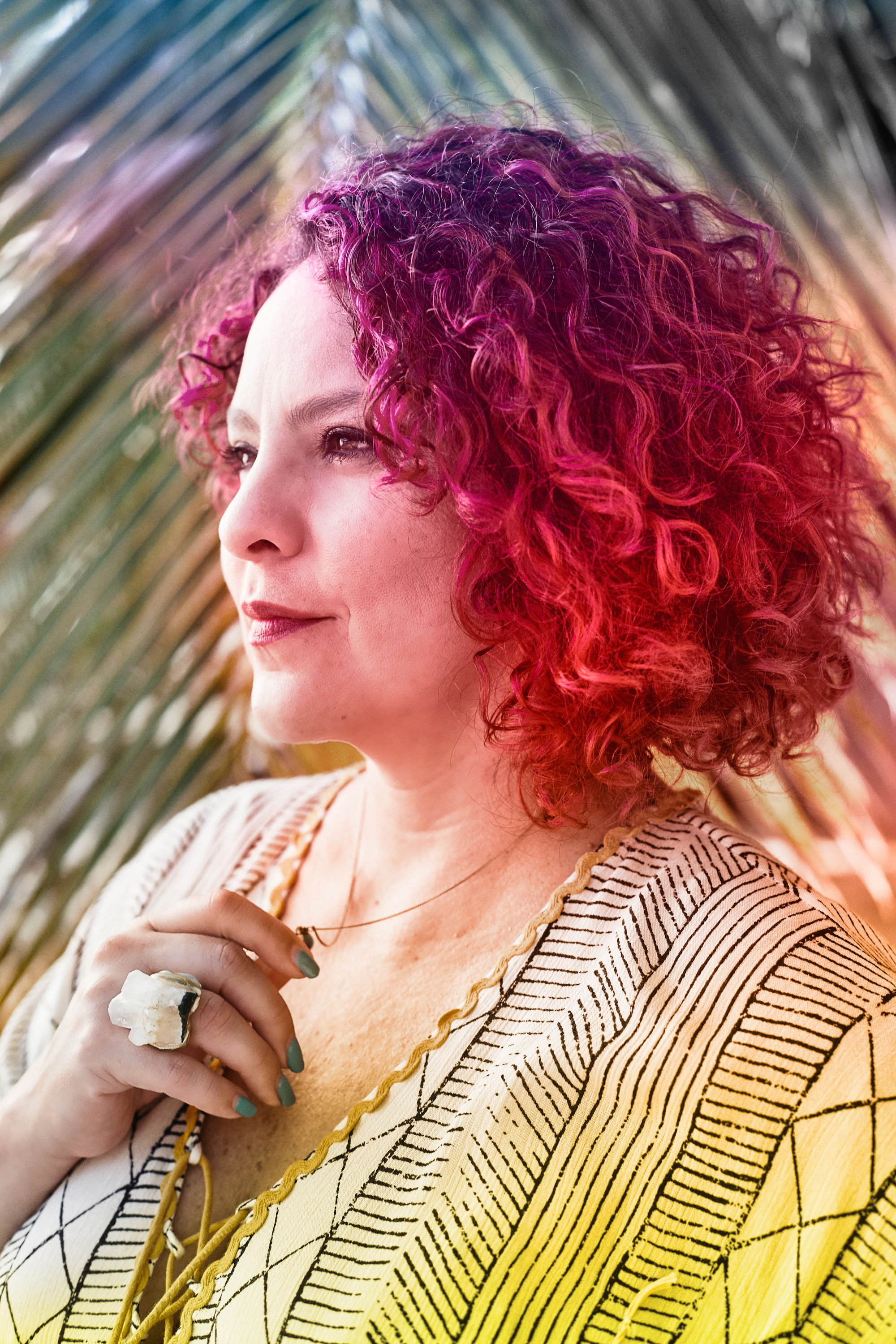 Narayana Montúfar is My Imperfect Life's resident astrologer, responsible for our weekly horoscopes and monthly horoscopes. She's also an artist, writer, and energy healer who finds inspiration in the symbolic language of astrology. An expert in the astrological studies of the Moon, she's the author of Moon Signs: Unlock Your Inner Luminary Power and was featured as one of Medium.com's Authority Magazine 2020's Strong Female Leaders, Destig Magazine's Top Artists to Collect in 2020, and one of Vogue's 13 Astrologers to Follow in 2021.
You can also find her astrological work featured in numerous lifestyle publications like Teen Vogue, Refinery29, InStyle, Brit+Co, Bustle, Pop Sugar, Well + Good, Women's Health, Romper, and more. In her private astrology practice, Narayana's holistic approach seeks to create a positive impact by connecting each one of her clients to the uniqueness of their chart and illuminating their path toward the ultimate state of self-empowerment and self-discovery.