Your weekly horoscope is here: February 20 - February 26
Your weekly horoscope is here—it's time to manifest our dreams...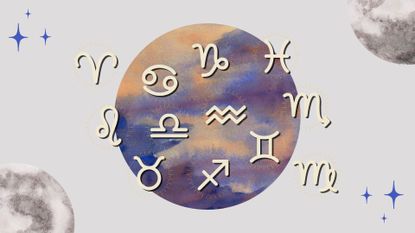 (Image credit: Future)
Get ready for action! The Sun is now shining in the skies of Pisces, illuminating our path toward the manifestation of our dreams. If you set intentions during February's new moon on Sunday, this week's astrology lends you the fire required to follow through with them.
From Tuesday to Thursday, we will have what some astrologers call an Aries Stellium as a total of six planetary influences occupy the skies of the sign of the Ram. Like warriors ready to charge ahead, we will be focused on chasing a goal, coming on top during a competition, or winning someone's heart. During these three days, it will be crucial to stay grounded and aware of our actions. This is the type of energy that while energizing, can also be very impulsive.
Luckily, the positive connection communicative Mercury forms with Mars midweek will lend us mental stability, shall we need to access it. This is especially true when it comes to dealing with relationships, as the activation of Centaur Chiron could sneak in vibes of insecurity.
The energy mellows out quite considerably starting Friday as the Moon enters Taurus. After so much activity, we will opt to have empty schedules so we can embrace rest and relaxation. Taurus energy is ideal for staying home in the comfort of our place and cooking delicious meals to share with the ones we love.
Read your horoscope below for your rising as well as your sun sign (and don't forget to check your 2023 horoscope and your February 2023 horoscope).
Meet the expert: Narayana Montúfar
Weekly horoscope: what does this week have in store for you?
Aries weekly horoscope
This week could feel like a lot, Aries—but you might actually enjoy it. With a total of six planetary influences occupying your sign, you will most likely be receiving tons of invitations as everyone wants a piece of you. Lover Venus enters your sign on Monday, making you a hot commodity. For the next three weeks, it's easier than ever to attract your heart's desires. Since Venus also rules self-love and self-care, you'll also be inspired to either take a break or pamper yourself.
Taurus weekly horoscope
The Sun has now entered your eleventh house of networking, heralding a four-week period in which the cosmos will instigate you to collaborate more with people. However, you might not feel so social right away as a total of six planetary influences occupy the most private sector of your astrological chart this week. Over the weekend, when the moon visits your sign, you might need more rest and relaxation than normal, so make sure to pace yourself when it comes to social commitments.
Gemini weekly horoscope
You will probably love what this week has in store for you, Gemini! With a total of six influences—including Venus—activating your networking sector, you could meet or run into new people who can support your dreams. Attending as many events as possible will feed your social butterfly soul. Polishing your Linkedin profile could also do the trick and put you face-to-face with the people you need to know and might even land you a new job!
Cancer weekly horoscope
Venus enters your career sector on Monday, kicking off a three-week period in which you'll feel cosmically inspired to seek success. Out of the entire year, this is one of the best times to launch projects, get in touch with powerful people, or seek guidance from the pros. If you already have your ducks in a row, make your move on Thursday, while the moon is in Aries, adding even more fire to your endeavors.
Leo weekly horoscope
You could have a hard time focusing on work this week, Leo. Your thirst for excitement and adventure could have you googling paradisiacal beaches and exotic places to visit. If you're due for it, take it as a call from the universe to book a trip, especially if you can make it happen within the next three weeks. Venus is now occupying your travel sector and will make sure you have a fabulous time wherever you go!
Virgo weekly horoscope
You have arrived at the tail-end of a period in which a lot of your attention is being focused on relationships, Virgo. Lover Venus enters your eighth house of intimacy, bringing closeness with either a partner or someone special. Know that while this energy is mainly positive, it could also trigger intense conversations at some moment in time over the next three weeks. Allowing yourself to go deep and be real about some of your insecurities will create deep healing for you.
Libra weekly horoscope
The current astral lineup in fiery Aries, your opposite sign, could feel like everyone in your life is taking up space—except for you. While this three-week influence can be annoying, it can also be very helpful when it comes to healing and personal growth. Relationships are mirrors, Libra, and through them, the universe is trying to teach you something important about yourself. Pay special attention to the dynamics and themes when dealing with people one-on-one.
Scorpio weekly horoscope
As Venus enters your work sector this week, your to-do list could rapidly become full. Emails, new tasks, and appointments for future Zoom meetings could fill your work calendar for the next three weeks. As much as possible, pace yourself, Scorpio. We know you're a force of nature and can get everything done. However, what you risk with overworking yourself under this energy is beginning a lot of things and not really finishing anything. Being selective will see you succeed.
Sagittarius weekly horoscope
Venus entering your dating sector could spell a glorious next three weeks or trouble in paradise! If you're actively dating, your options could triple, Sagittarius. While we know you can handle a lot, there's a huge possibility that overdoing things could get you in hot water—so remember that under this energy, less is more! If romance isn't of your interest, Venus can now be harnessed toward creative endeavors as the ultimate goddess reawakens your desire to express yourself.
Capricorn weekly horoscope
Pisces season is now in full swing, which means your communication sector is brimming with activity. Emails, texts, and meeting requests are bound to arrive faster than normal, as everyone will be trying to connect with you. Connection, in fact, is quite important for you over the next four weeks, and could be the catalyst of a major change in your life. From now until March 23, someone you meet could lead to finding a new job, a romantic partner, or a business opportunity.
Aquarius weekly horoscope
Good thing you're a natural communicator, Aquarius! Venus entering Aries activates a total of six planetary influences in your chart, magnifying the incoming traffic in your inbox. While this could make you feel special, it could also dry up your energy for the next three weeks. The secret is pacing yourself by spending time away from your phone, especially at night and over the weekend, to keep your mental sanity. Otherwise, you will risk burning yourself out.
Pisces weekly horoscope
Themes around money are bound to come up for you over the next three weeks as Venus enters your second house of money. While it's true that this energy tends to bring extra cash into your bank account, due to other planetary forces being involved, the result could be different. Watch your spending, Pisces—because, under this energy, you could end up burning cash faster than you make it. This influence will be especially strong from Wednesday to Friday, while the Moon also visits Aries.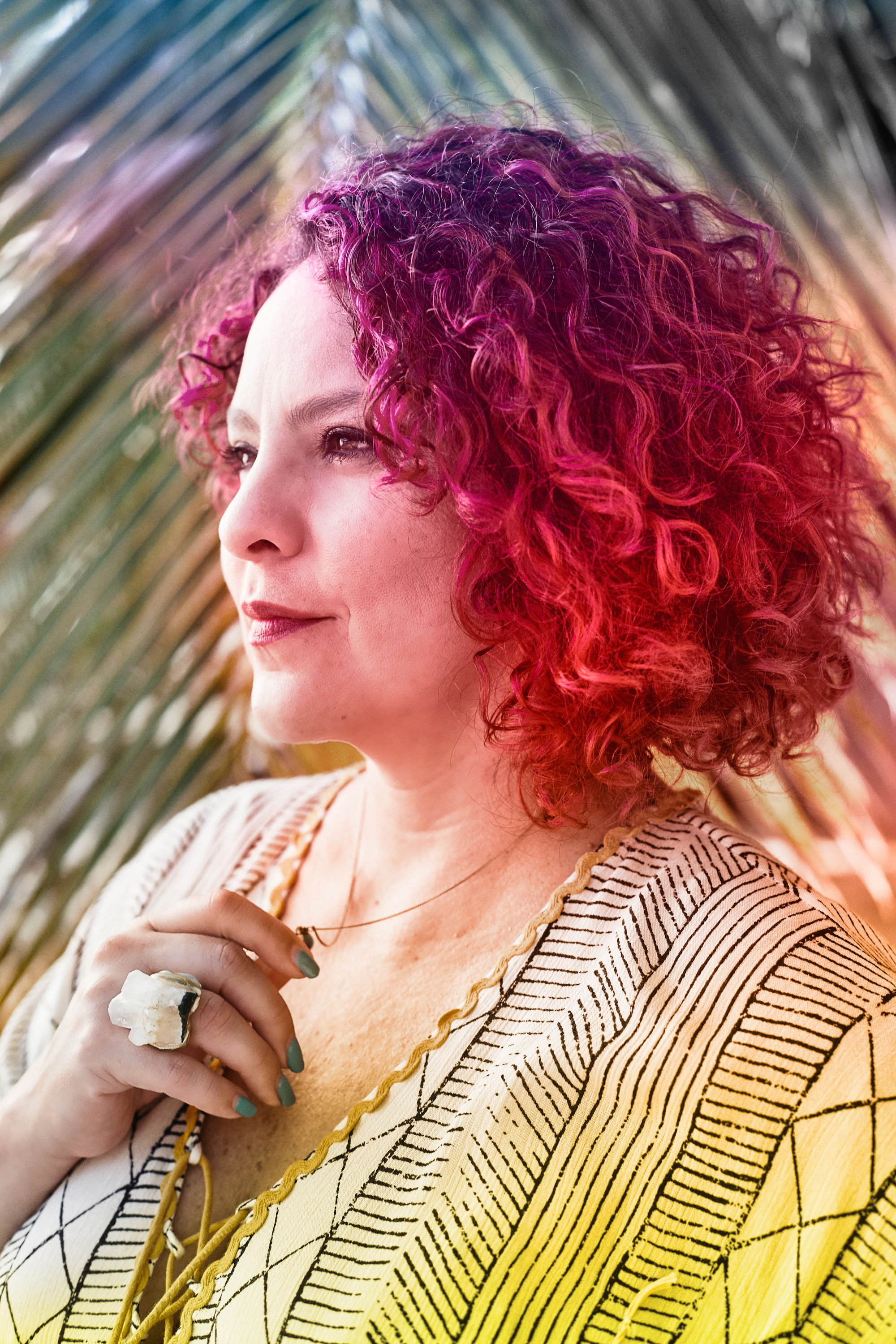 Narayana Montúfar is My Imperfect Life's resident astrologer, responsible for our weekly horoscopes and monthly horoscopes. She's also an artist, writer, and energy healer who finds inspiration in the symbolic language of astrology. An expert in the astrological studies of the Moon, she's the author of Moon Signs: Unlock Your Inner Luminary Power and was featured as one of Medium.com's Authority Magazine 2020's Strong Female Leaders, Destig Magazine's Top Artists to Collect in 2020, and one of Vogue's 13 Astrologers to Follow in 2021.
You can also find her astrological work featured in numerous lifestyle publications like Teen Vogue, Refinery29, InStyle, Brit+Co, Bustle, Pop Sugar, Well + Good, Women's Health, Romper, and more. In her private astrology practice, Narayana's holistic approach seeks to create a positive impact by connecting each one of her clients to the uniqueness of their chart and illuminating their path toward the ultimate state of self-empowerment and self-discovery.