Your weekly horoscope is here: January 2 - January 8
Your weekly horoscope is here—and we need to look for epiphanies that will affect the rest of our year...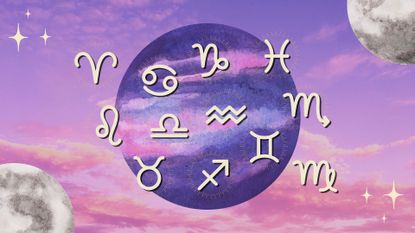 (Image credit: Future)
Welcome to a brand-new year and your first weekly horoscope of 2023! With two important planets in retrograde motion—Mars retrograde and the first Mercury retrograde of 2023—we are going through a period of deep introspection and transformation. However, it will be key to keep our antennas on, as the cosmos will be delivering epiphanies, aha moments, and information that will be crucial for our success in the year ahead. This is also one of those weeks in which "thinking differently" and "taking the road less traveled" could lead to nice surprises.
Lovely Venus enters Aquarius, setting our minds toward the future and illuminating new possible paths of growth. Since Venus rules social interaction, the positive vibes it shares with Jupiter midweek could bring new connections our way. If you meet someone interesting around this time, make sure to get their info so you can stay in touch.
This week also brings the first full moon of the year, which energetically speaking, is a continuation of last year's themes. Happening in emotional water sign Cancer, this next full moon is ideal for leaving the old behind. As we stand in this liminal space between the past and the future, we are being called to abandon that which no longer seems to be aligned with our true path. Focusing on healing our emotional baggage now will make room for better things down our 2023 road!
Time to check your weekly horoscope—and if you need more guidance, check out your 2023 horoscope predictions as well as your 2023 love horoscope and your January 2023 horoscope (you know, to cover all bases)...
Meet the expert: Narayana Montúfar
Weekly horoscope: what does this week have in store for you?
Aries weekly horoscope
Seek guidance, Aries. This week's full moon intense configuration might bring the realization that it's time to ask for help. You have big dreams, and to make them happen, it's time to enlist help from a coach, therapist, or healer who gets your vibe. By establishing this partnership now, you will not only set yourself up for success, you will also find a better way to hold yourself accountable when it comes to reaching your goals in 2023.
Taurus weekly horoscope
Let your freaky flag fly, Taurus. This week's astrology is literally giving birth to a "new you," as both the Sun and Mercury, activate wild child Uranus in your sign. If an out-of-the-ordinary opportunity comes around, it might be time to take a big leap of faith and say "yes" to it! With your planetary ruler (Venus) now in future-forward Aquarius, you will begin making the necessary changes in your life that will allow for the manifestation of your dreams.
Gemini weekly horoscope
Hang in there, Gemini! This is the last full week of Mars being retrograde in your sign. Since October 31, the red planet has been asking you to make a big change in your life. And combined with Mercury retrograde and this week's influences, it's time to begin making those bold moves that you've been pondering. Whether that is quitting your job, ending a toxic relationship, or saying goodbye to a painful experience, make your move this weekend, while the moon becomes full.
Cancer weekly horoscope
This week's full moon occurs in your sign, bringing a tense situation to a climax. Full moons are about balance, and this one could request that you make a change at home to accommodate other areas of your life. If you see this energy reflected in your career, asteroid Pallas Athene (which is currently retrograde in your sign) will support you in reviewing or revitalizing an old strategy. All you need to do is unite your two sides of the brain—reason and intuition.
Leo weekly horoscope
A blast from the past could be in store this week, Leo. An old acquaintance or colleague could suddenly message you or show up back in your life. Be open to talking to them, as they may have interesting information that could help you with a complex work project. Even if you have a lot going on, keep a low schedule over the weekend. The full moon happens in a very sensitive part of your chart, requesting rest and relaxation.
Virgo weekly horoscope
You're almost there, Virgo! Mars retrograde in your career sector since October 31 has meant setbacks and delays with projects. Mars goes direct next week—and as it links with Venus in Aquarius this week, you could suddenly find the answer you've been waiting for. Slow down and pay attention to your dreams and the signs you receive. If drama arrives within your group of friends during this full moon weekend, avoid taking sides, as it will only aggravate the situation even more.
Libra weekly horoscope
This week's full moon might hit a nerve, as different parts of your life drive you to spread yourself too thin. If this occurs, make no mistake and put yourself first! To keep your week manageable, say no or even postpone a meeting. Your happiness is more important than work as well as other people's opinions. If you're interested in dating or have a serious partner, Tuesday and Wednesday nights bring some sweet vibes your way as Venus connects with lucky Jupiter.
Scorpio weekly horoscope
Lover Venus enters your home sector this week, Scorpio! If you live with your partner, this will enhance your connection, bringing sweet moments over the next three weeks. This vibration is also ideal to buy new items for your home and even start renovating a space that needs a revamp. If you work from home, make sure to harness this energy towards beautifying this space, as making it comfortable will set you up for success in 2023!
Sagittarius weekly horoscope
You could experience a blast from the past in the romance department, Sagittarius. Around midweek, an old lover or acquaintance could suddenly show up in your inbox. However, don't move too fast—because by the time the full moon arrives this weekend, you could end up regretting it. This will be especially true if this person has had a history of low-key making you feel bad and overlooking your gifts. If they can't see the best in you, don't waste your time.
Capricorn weekly horoscope
Big epiphanies are in store this week as Mercury retrograde meets the Sun in your sign, Capricorn. If you've been wondering if you should change your looks, shift your business voice, or change career directions, stay put this weekend. A dream, a message, or a flash of intuition could arrive as the moon becomes full. If the message is about raising your rates or asking for a raise, Venus in Aquarius for the next three weeks will support you in doing so.
Aquarius weekly horoscope
Venus enters your sign this week, Aquarius! Besides ruling love, Venus also rules money, so these areas of your life are looking positive over the next three weeks. You could receive a raise, an invitation to a VIP event, or just more attention in the dating world. If you've been wanting to make changes to your hair or look, Venus will help you, just make the changes post-Mercury retrograde, after January 18. From that moment on, it's smooth sailing!
Pisces weekly horoscope
Trust your process, Pisces. Venus entering Aquarius this week functions as your guarding angel, which could mean a female watching over you. Even if it doesn't seem like it, your efforts are being noticed, which could translate into a raise or a golden opportunity arriving midweek, or at some point in the next three weeks. Your stars are also looking positive in the realm of ideas, when you could come up with a solution to a problem that has seemed impossible. Write everything that comes to mind!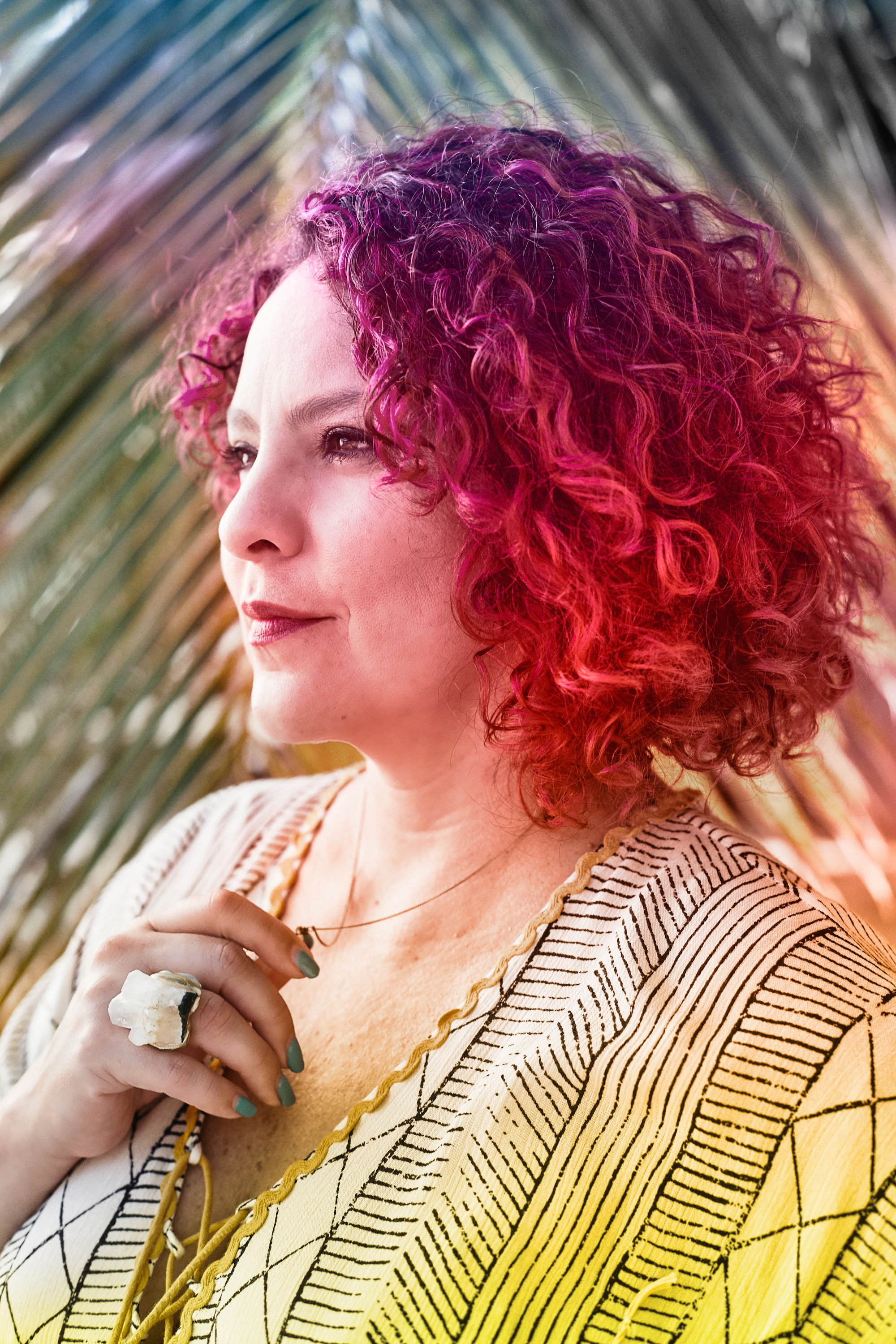 Narayana Montúfar is My Imperfect Life's resident astrologer, responsible for our weekly horoscopes and monthly horoscopes. She's also an artist, writer, and energy healer who finds inspiration in the symbolic language of astrology. An expert in the astrological studies of the Moon, she's the author of Moon Signs: Unlock Your Inner Luminary Power and was featured as one of Medium.com's Authority Magazine 2020's Strong Female Leaders, Destig Magazine's Top Artists to Collect in 2020, and one of Vogue's 13 Astrologers to Follow in 2021.
You can also find her astrological work featured in numerous lifestyle publications like Teen Vogue, Refinery29, InStyle, Brit+Co, Bustle, Pop Sugar, Well + Good, Women's Health, Romper, and more. In her private astrology practice, Narayana's holistic approach seeks to create a positive impact by connecting each one of her clients to the uniqueness of their chart and illuminating their path toward the ultimate state of self-empowerment and self-discovery.