Your weekly horoscope is here: July 25 - July 31
Your weekly horoscope is here and we have a big week ahead of us as we enter Leo season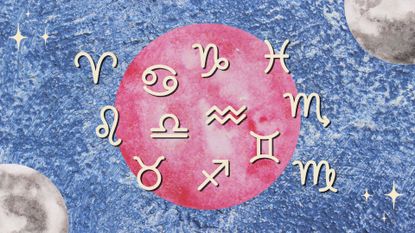 (Image credit: Future)
Do you feel the heat? Leo season is now in full swing, instigating us to focus on themes around creativity, fun, and playfulness. Mercury, the planet of thought process, is also in Leo and will be making some interesting connections with intense planetary energies this week. Watch your words (written and spoken), especially on Tuesday and Friday. Speaking or acting impulsively could rush our decision-making and maybe even get us in trouble with authority figures.
July 28 is a big day as we welcome the July new moon in Leo, which brings a triple dose of fire. This bold lunar event happens in the skies of Leo and connects with Jupiter as the magnanimous planet stations retrograde (here's what you need to know about Jupiter retrograde). While it might seem too soon or too far off, this new moon is ideal for time-traveling into the future and setting goals for next year, which is when Jupiter will be direct.
Where do you see yourself in 2023? Since most of the planets and a lot of the asteroids will be retrograde this summer and into the fall, setting our minds on the future seems like a better plan than pushing forward when the stars are really not aligning. Retrogrades are all about the past, meaning that a project or dream that didn't quite get going for us earlier this year could very well materialize in early 2023.
Read your horoscope below for your rising as well as your sun sign (and don't forget to check your monthly horoscope for August 2022 and your 2022 horoscope predictions).
Meet the expert: Narayana Montúfar
Weekly horoscope: what does this week have in store for you?
Aries weekly horoscope
For you, Aries, the clashes Mercury performs this week could bring misunderstandings or intense interactions in your dating life or group of friends. Instead of getting sucked into the drama, try to see other people's perspectives and negotiate. On another note, Jupiter begins its retrograde in your sign this week, which will super-charge this giant's power. The more positive your mentality and energy are this week, the better the things you will attract under this week's fortunate new moon.
Taurus weekly horoscope
While the energy around communication will be intense for all signs, you're receiving a unique combination of energies, Taurus! The internal pressure that you feel this week calls for release, so look for ways in which you can express your wild side! Remember: you are in the process of reinvention, so the more freedom you seek, the happier you will be not only now but for the rest of the year. Take a risk and dare to do something (or many) things differently!
Gemini weekly horoscope
Stay put, Gemini! This week's new moon activates your third house of communication, heralding the beginning of a project you will be working on for the next six months. Unfortunately, your ruler, Mercury, will be clashing with three planets, which could bring drama or intense interactions. However, the more grounded you remain, the better things will be, as the effort you put in this week will most likely be rewarded. Stay focused on the task at hand and you will come out a winner!
Cancer weekly horoscope
Communication will be intense for most signs this week, but your natural characteristics can help you succeed, dear Cancer! This week's astrology links your second and tenth houses, which means that more money or more career visibility could be the name of your weekly game. You are tenacious, but you are not impulsive—and this attitude is what can help you rise above others when opportunities for a new project or new title come around.
Leo weekly horoscope
You seem to be busy with social interactions and having fun. However, when in important meetings, it's crucial to watch your temper. Even if someone seems to be attacking your work, reacting impulsively could make you look bad in front of bosses or authority figures. Also, save some time on your calendar at the end of the week to set some intentions. This new moon happens in your sign and brings a fabulous opportunity to get back in touch with your deepest desires.
Virgo weekly horoscope
Mercury, your planetary ruler, connects with three planets, so it should be a busy week for you. There seems to be a huge element of change in an area of your life—however, moving forward will not seem that easy. This is a week in which getting things done will require diplomacy, as you might have to give some stuff up in order to see your projects come to fruition. The good news is that your hard work will be rewarded down the line, Virgo.
Libra weekly horoscope
This is a week to put yourself out there and connect with other people, Libra! You could be meeting someone who could help you in your career or that could connect you to other like-minded folks. Alternatively, you could also begin talks about collaborating with a new creative or business partner. As Jupiter goes retrograde in your seventh house of collaborations, the next few months could be about delineating the strategies that will help you succeed not only in the upcoming months, but also for the rest of the year.
Scorpio weekly horoscope
Brace yourself, Scorpio. It looks like it will be a busy week for you workwise. Mercury is currently occupying your tenth house of career, putting you in the spotlight. But because it will be clashing with three other planets this week, you will have to be very strategic about how you communicate and assert yourself. If you are patient and play your cards right, you can show others (bosses or partners) how resilient you are. Lastly, the new moon is ideal to set some serious intentions in this same area of your life!
Sagittarius weekly horoscope
For you, Sagittarius, the biggest news this week is your planetary ruler, Jupiter, starting its four-month retrograde. While Jupiter is super-charged this week, a new opportunity, deal, or an unexpected amount of money could arrive. From now until November 23, you will be looking back at some of the creative ideas or projects that didn't work or needed more work in order to manifest. If you are single, you could also be rekindling a romance with an ex or someone you dated in the spring.
Capricorn weekly horoscope
Both of your partnership sectors are loaded this week, alluding to serious conversations taking place in your life. If you are in a committed relationship, you could be beginning a new style of relating to each other. In fact, the new moon is a wonderful time to set intentions as you head into this new phase of your life together. If you're single and interested in meeting someone, taking the road less traveled and out-of-the-ordinary activities could put you face-to-face with interesting new people!
Aquarius weekly horoscope
Patience is your keyword this week, Aquarius. The new moon and Mercury, both happening in Leo, could feel like the world is against you—it's not! You are being asked to negotiate and compromise, something that a lot of natives from your sign find hard to do. The good news is that by compromising, you might actually end up activating the law of attraction, which could translate into a new deal or a new career opportunity down the road.
Pisces weekly horoscope
It's time to get to work, Pisces! This week's new moon has a very practical tone for you. It is activating your sixth house of routines, making it the perfect week to get real with yourself and make a positive change. If you are lacking some balance in your life, this is the best time of the year to commit to doing things differently. Jupiter also begins its retrograde in your second house of money, making it a good time to look at your finances.
Cute astrology-themed gifts
Brand
Colour
Price
Refine ☵
Sort By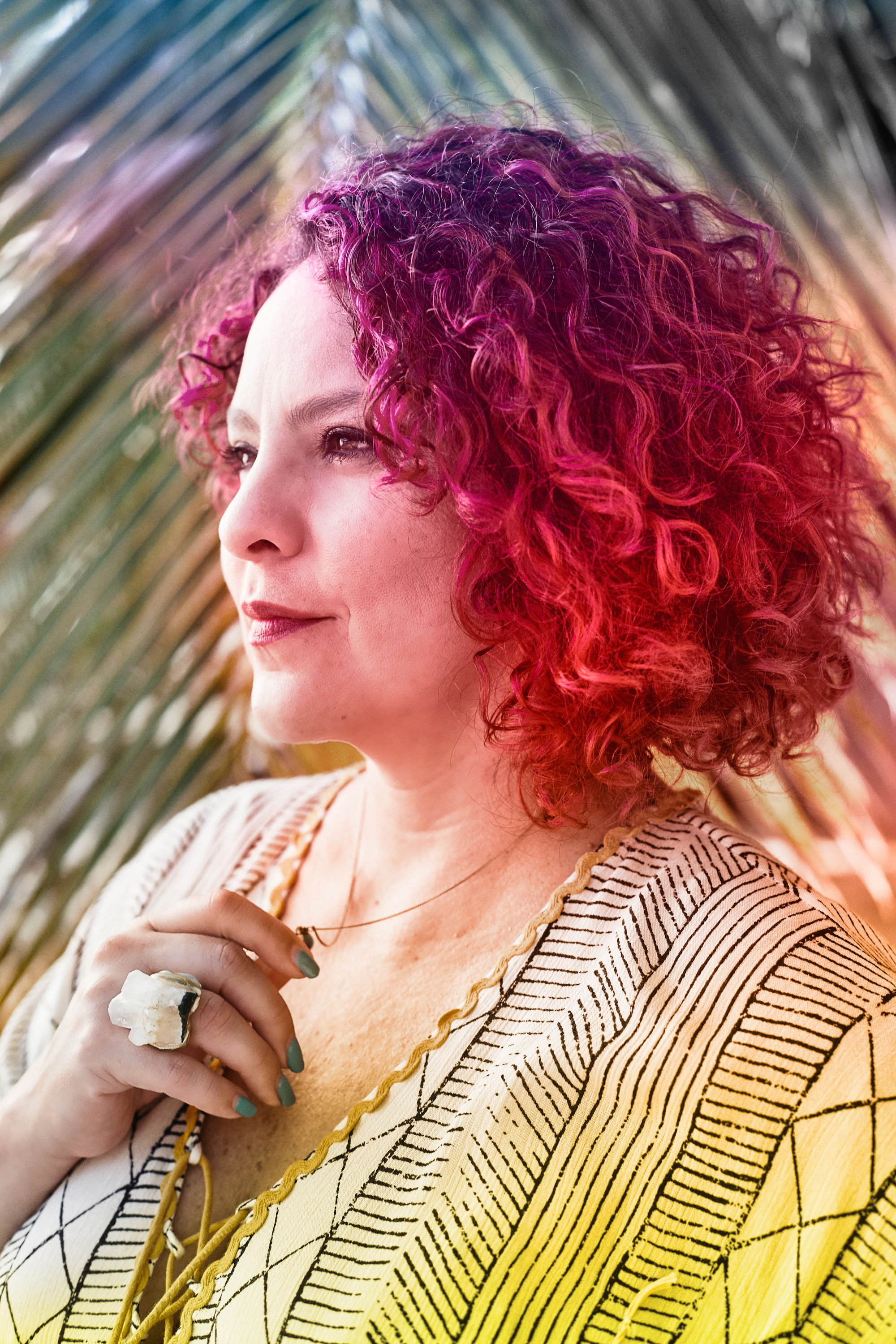 Narayana Montúfar is My Imperfect Life's resident astrologer, responsible for our weekly horoscopes and monthly horoscopes. She's also an artist, writer, and energy healer who finds inspiration in the symbolic language of astrology. An expert in the astrological studies of the Moon, she's the author of Moon Signs: Unlock Your Inner Luminary Power and was featured as one of Medium.com's Authority Magazine 2020's Strong Female Leaders, Destig Magazine's Top Artists to Collect in 2020, and one of Vogue's 13 Astrologers to Follow in 2021.
You can also find her astrological work featured in numerous lifestyle publications like Teen Vogue, Refinery29, InStyle, Brit+Co, Bustle, Pop Sugar, Well + Good, Women's Health, Romper, and more. In her private astrology practice, Narayana's holistic approach seeks to create a positive impact by connecting each one of her clients to the uniqueness of their chart and illuminating their path toward the ultimate state of self-empowerment and self-discovery.