Your weekly horoscope is here: November 29 - December 5
Get ready for a week of interesting cosmic connections...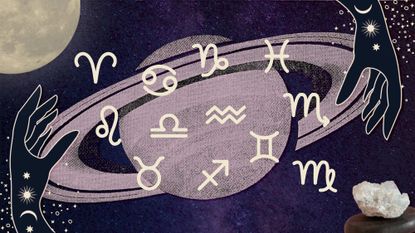 (Image credit: Future)
Ready for your weekly horoscope? After last week's chill vibes, we are heading into a week full of interesting cosmic connections. During the week ahead, we will be under the spell of Neptune—the planet of inspiration, romance, and illusion. As this mystical giant wakes up from its five-month retrograde nap, it will impregnate this week's astrology. At its best, Neptune encourages us to tap into our spiritual and creative side. At its worst, it puts a veil over our eyes, casting a fog of confusion. So, if you feel like you're starting to feel lost, meditating, painting, or resting can get you back in shape!
On Friday, December 3 we welcome the New Moon Solar Eclipse, the last one of 2021. Since this lunation is closing a cycle that began in May of 2020, we can expect big endings, synchronistic events, and fated situations around a theme that began around that time. But regardless of what happens, keep an open mind and trust that the universe delivers what you need—and not always what you think you want.
"Trust" will be within reach. Happening in the sign of the Archer, this lunar event carries a triple dose of Sagittarian optimism, excitement, and hope for the future. Asteroid Vesta, the goddess of spiritual devotion, will be involved, so make sure to set aside some time to connect with your inner fire and what's most sacred to you this coming weekend.
---
---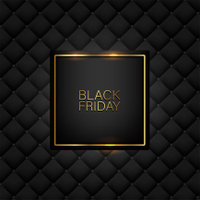 Weekly horoscope: what does the week ahead have in store for you?
Aries
What are your beliefs around life, love, and the world at large, Aries? This week's astrological focus alludes to big changes happening around your philosophy of life. Instead of getting busy, spend some time thinking about this subject. This week's Solar Eclipse activates your ninth house of travel and learning, making this a great week to sign up for a course that could greatly expand your mind in the year ahead.
Taurus
You've been releasing negative patterns and deep-seated beliefs around partnership and how you share your wealth, and this week's Solar Eclipse marks an ending around this influence. Earlier in the week, however, the energy feels lighter with the cosmos inciting you to go out and mingle. As your ruler, Venus, connects with glamorous Neptune, you may end up meeting a powerful individual who could really help you succeed in the future.
Gemini
Neptune's influence will be activating your career and public visibility sector, Gemini. While it's not a week to make major moves here, its influence could provide some inspiration for the future—so tune in! For you, this week's Solar Eclipse means the ending of a chapter within an important relationship. Even if it doesn't seem like it at first, trust that the connection you share is not meant to stay as is. Plus, when a door closes, it makes room for another one to open.
Cancer
It's cold outside, but if you're looking for some action, this is your week to go out and explore the world around you, dear Crab! Venus activating your seventh house of partnerships while connecting with dreamy Neptune could mean an interesting person entering your life. Chic and glamorous, this person could be from a different country or background than yours and have the cosmic task of opening your mind and eyes to another world!
Leo
As we enter December, the Moon in Scorpio will be sending some tension your way, so try keeping a low profile as well as a light schedule. On a more fun note, this week's Solar Eclipse is what dreams are made of. Happening in your fifth house of fun and romance, it could mean running a destined event! You could cross paths with a fascinating individual who lights your inner fire and gives you the feeling of having met before.
Virgo
While this week's eclipse brings an ending or a shift to a home situation or renovation project, try finding the energy or enthusiasm to bring more joy into your life. Venus is now in your fifth house of fun and romance, and as it connects with Neptune in your partnership sector, you're being called to bring new life to your relationships, especially if you're in a long-term partnership. If you're single and looking, you could end up meeting The One!
Libra
During the week ahead, your third house of communication will be ultra-charged, Libra. If you've been looking for some answers or even just some inspiration, this week's astrology definitely delivers! As Venus in your home sector gets activated, you could have the desire to upgrade your space or start a home remodeling project. Start planning, but don't make any major moves until February, which is when Venus will be out of her upcoming retrograde cycle.
Scorpio
What's on your wish list, Scorpio? As Mars in your sign connects with Neptune on Monday, your powers of manifestation are incredibly active. It's time to pull out your vision board and channel your deepest desires into it! This week's powerful Solar Eclipse is happening in your second house of money, closing a chapter around finances and investments. Since lucky Jupiter is ruling this eclipse, you could be receiving an unexpected payout by the time the end of December arrives.
Sagittarius
You're the star of this week's movie, dear Sag! This week's eclipse is ending a huge chapter for you, bringing you the opportunity for closure. As the energy peaks, avoid getting distracted or focusing on setting intentions, use this powerful lunar event to think about leaving behind what no longer serves your soul. Asteroid Vesta assists you in rekindling your faith as you watch your sense of spirituality and connection to the universe transform.
Capricorn
It's a week to get creative, Cappie! As artistic Venus in your sign connects with Neptune in your house of communication, your creations can be a fantastic vehicle to tap into more inspiration and channeling your inner muse. This weekend, the Solar Eclipse activates your subconscious mind, ending a phase in which you've been releasing some of the hang-ups and deep-seated baggage that's been preventing you from reaching your highest potential. It's definitely a time of celebration!
Aquarius
Neptune wakes up from its retrograde in your second house of money, so this is not a week to either plan big financial moves or go on a shopping spree. On a more positive note, this week's Solar Eclipse functions as a mini window into your future. You're in store for a big surprise, Aquarius—so pay attention to the themes that come up for you around this time, as they could be very telling of how the universe will reward you before 2022 arrives!
Pisces
Lover Venus in your eleventh house of friendships forms a gorgeous connection with your ruler Neptune, which could bring a glamorous personality your way. If you get invited to holiday gatherings this week, make sure to attend! As Neptune wakes up from its nap in your sign, your energy could take a toll. As you rest and meditate, think about your boundaries. While it's your least favorite subject, know that embracing it will ensure you set yourself up for success in the year ahead!
Athena Antares is a traveling writer, astrologer, and mystic who believes in adding a touch of magic to everyday life. She has written horoscopes for numerous lifestyle publications and has dived deeply into astrological magic and manifestation spell work. In her spare time, Athena enjoys exploring new places, spending time in nature, and reading charts for her worldly clientele.