Your weekly horoscope is here: November 7 - November 13
Your weekly horoscope is here—and you might have to make important decisions...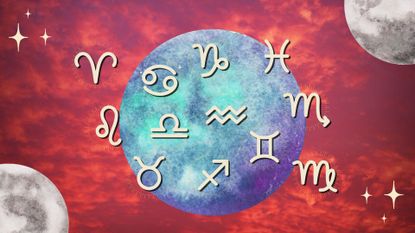 (Image credit: Future)
Hold on to your seat! This week holds major astrological alignments that bring some of the major themes of 2022 to a head. Things get intense at the beginning of the week with the arrival of the November 8 full moon lunar eclipse in Taurus (the next full moon), the last major luminary event of 2022 (which also brings eclipse season to a close). Eclipses are time-traveling cosmic events that open and close doors, and this one, in particular, will bring the need to make important decisions.
This eclipse brings sudden events, most likely concerning a situation that has been relevant since the fall of 2021. On the positive side, this can be an incredible time to walk away from any situation that feels stagnant, as the universe will be pushing for change to take place. While the energy will be intense, it will be instigating us to put ourselves first, so don't hesitate to be a little selfish and follow your heart, and not your reason, when making decisions.
Luckily, the cosmos will be balancing the energy by also bringing a Grand Water Trine. This manifestation of sacred geometry will be forming a triangle above us in the sky, uniting a total of seven astrological influences in water signs, bringing healing at a time when we need it the most. Whenever feeling triggered, resting, being creative, and speaking about your feelings will be cathartic for your mind and soul.
Check your weekly horoscope for your rising as well as your sun sign (and for more astrology intel, read your November 2022 horoscope, and your 2022 horoscope predictions).
Meet the expert: Narayana Montúfar
Weekly horoscope: what does this week have in store for you?
Aries weekly horoscope
A financial situation reaches climax this week, Aries, as the eclipse highlights areas of your chart that deal with money, resources, and how you share those with others. If you've been waiting for a sum of money to be paid, this is the week you could see it arrive, especially if your current situation began in the summer or fall of 2021. Lastly, this weekend is ideal to stay home with the ones you love, under the moon in homey Cancer.
Taurus weekly horoscope
You've come to the end of a significant journey, Taurus! Some of the themes (or pressures) you've been encountering since the beginning of 2021 are coming to an end. However, at this eclipse, the cosmos will put your through one last test, and it will really matter how you respond. If you've been stepping up to the plate, there's nothing to fear. However, if you've been holding on to a relationship, job, or situation that is less than healthy, be prepared for the universe to finally take it away.
Gemini weekly horoscope
You might want to take a few days off work this week, Gemini. The full moon lunar eclipse is activating a sensitive part of your chart, meaning that to beat the nervous drums, you will have to rest more than usual. Big secrets could be spilled now, most likely about your employer or partners you work with. Know that this is one of those times during which it's best to watch and stay out of the drama.
Cancer weekly horoscope
If you are dating someone casually, Cancer, a big epiphany about your relationship could be in store this week. As you find previously hidden information, you might be torn between continuing or ending it. Luckily, you will be receiving celestial help from above, so don't hesitate to consult your incredible intuition when a critical moment arrives. If you have children, this eclipse could keep you extremely busy with them, as they will most likely require more attention than normal.
Leo weekly horoscope
You've made it, Leo! The amount of pressure you've been feeling between two areas of your life—most likely your career and private life—is finally starting to die down. All you must do is get through this week, and you will be on the other side! When the intensity hits climax, avoid acting impulsively, especially around authority figures, as they will be watching how you react. This is one of those times in which acting calm and strategically will work for you and not against you.
Virgo weekly horoscope
It seems like you've been working diligently on finding out information or figuring out an important solution. However, be prepared for your amazing and creative ideas to be challenged this week, Virgo. This does not mean you've been doing a bad job—what's really going on is that people aren't ready for them. Seeing your meticulously crafted work being turned down is hard, so make sure to save all your ideas for another time, and practice self-care as much as you can.
Libra weekly horoscope
You might see a good amount of money leave your bank account, Libra, as the full moon lunar eclipse activates your financial sector this week. If your partner is part of this, you might both have to give up a trip or fun event you were originally planning. In the end, this destined event will show you a lesson on how to handle your finances more carefully in the future. Be grateful for this lesson, as it will serve you well in the future.
Scorpio weekly horoscope
2022 has been a year of incredible tension for you, Scorpio—but you are almost at the finish line. During this intense eclipse week, your cool and calculated motto will be your number one tool to handle what gets thrown at you from many directions. When responding, don't forget that important people are watching how you handle yourself in the midst of chaos. Remember your immense power, as well as your integrity, and you will come out a winner!
Sagittarius weekly horoscope
At this karmic event, life might catch up with you, Sagittarius! Suddenly, you could be noticing the price of not eating healthy, not exercising enough, or not actively seeking balance between all aspects of your life. The good news is that this eclipse brings you a clean slate, and in two weeks, you will be receiving a golden new beginning. But first, you must end any unhealthy habits during this eclipse week, when the universe instigates us to make a real change.
Capricorn weekly horoscope
Like many other zodiac signs, this full moon lunar eclipse puts you in a tricky place, Capricorn. You might have to make a decision, for which you will have to find a balance between your head and your heart. You are seen as an authority figure, and what you decide has consequences for other people. Instead of asking others for their opinion, tune in to your intuition, as it never fails you in helping you make a decision with common sense, but also great compassion.
Aquarius weekly horoscope
It's decision time, Aquarius! The full moon eclipse brings a clash between your home life and career life, having you torn between what you should prioritize now. This theme has been present since the beginning of 2021, and by the time 2022 ends, it will be gone. When the moment of truth arrives this week, as yourself: What would my teachers or elders do? What route would they take? Go with that and you will make a smart choice for yourself!
Pisces weekly horoscope
With the guru planet of spirituality now in your sign, all you want to do is get lost in a fantasy world, Pisces, but this full moon lunar eclipse puts a ridiculous number of errands on your lap. Instead of putting them off, finish them early so you can have a dreamy weekend, when the energy will be perfect for meditation and spiritual work. This week, you could also be called upon for emotional support, as a lot of people will be struggling, so give them the kind and compassionate care only you can give.
Cute astrology-themed gifts
Brand
Colour
Price
Refine ☵
Sort By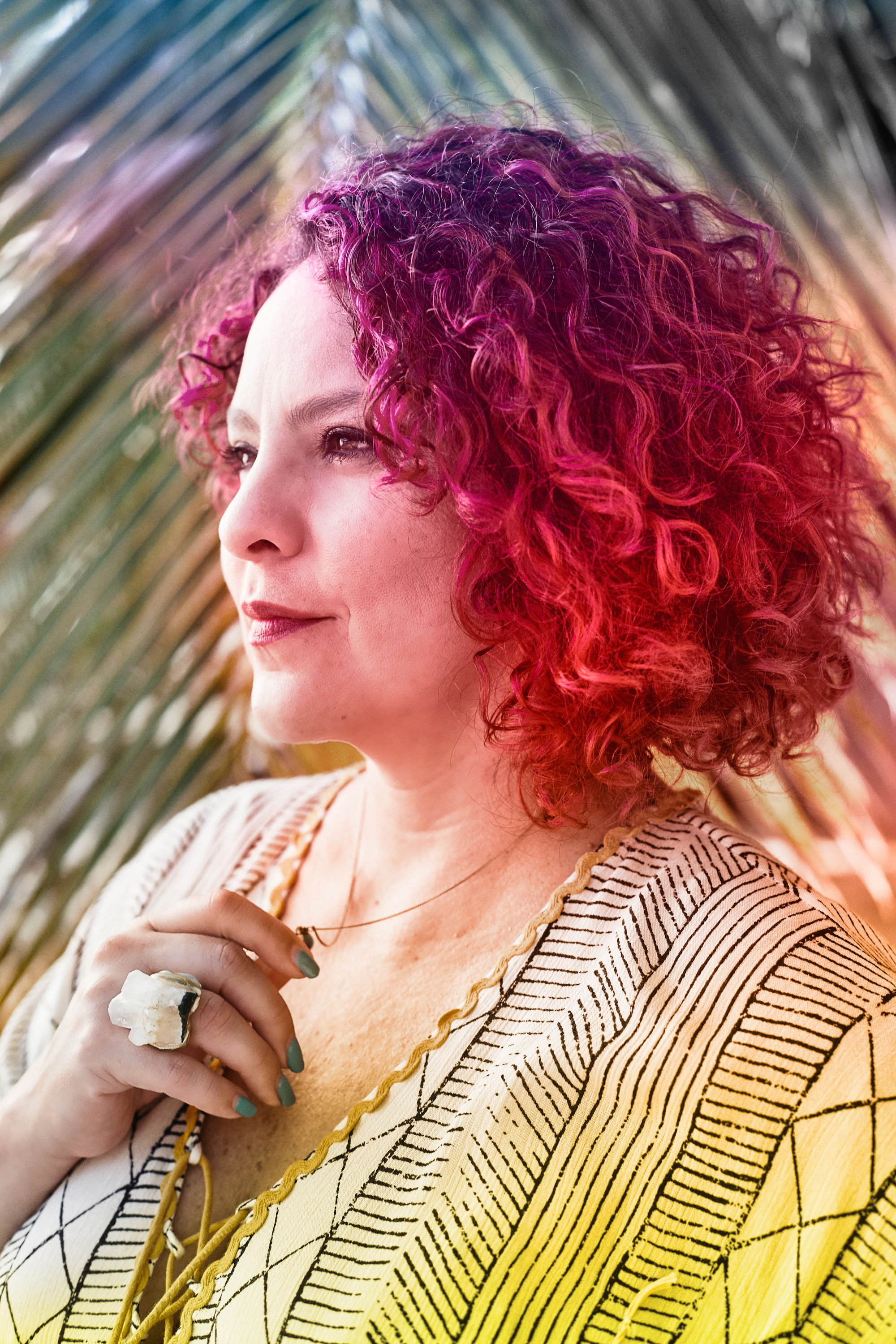 Narayana Montúfar is My Imperfect Life's resident astrologer, responsible for our weekly horoscopes and monthly horoscopes. She's also an artist, writer, and energy healer who finds inspiration in the symbolic language of astrology. An expert in the astrological studies of the Moon, she's the author of Moon Signs: Unlock Your Inner Luminary Power and was featured as one of Medium.com's Authority Magazine 2020's Strong Female Leaders, Destig Magazine's Top Artists to Collect in 2020, and one of Vogue's 13 Astrologers to Follow in 2021.
You can also find her astrological work featured in numerous lifestyle publications like Teen Vogue, Refinery29, InStyle, Brit+Co, Bustle, Pop Sugar, Well + Good, Women's Health, Romper, and more. In her private astrology practice, Narayana's holistic approach seeks to create a positive impact by connecting each one of her clients to the uniqueness of their chart and illuminating their path toward the ultimate state of self-empowerment and self-discovery.