This is what type of lover you are, according to your star sign
From your ideal date to your sexual traits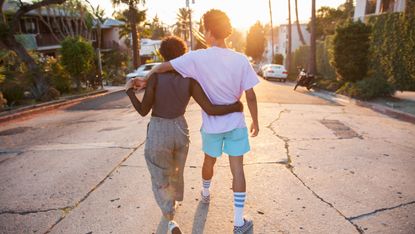 (Image credit: Getty Images)
Our star sign can tell us a lot about ourselves, from our dating style, the beauty looks we should wear to which sign will be the luckiest in love this year. And now experts have shared what type of lover we are, based on the zodiac.
As well as our June horoscope giving predictions for the month, holistic therapist Katie May from SwitchBack Travel has shared all the details on which signs love to try new things in the bedroom and what types of date each star sign prefers.
Aries: March 21—April 19
Unshakeable Aries, you're bold, confident and sometimes headstrong. You're not afraid to take the lead and make the first move.
No partner of an Aries will have any doubts about their feelings, because they are brutally honest and don't beat around the bush. The way to an Aries heart is through competition and fast-paced activities.
Katie says that as Aries are ruled by Mars, they are fiery and are likely to have "stamina in the bedroom" and are full of desire. Their perfect date would be an adventure, such as a hike or some rock climbing—pretty much anything they can make a competition out of.
Taurus: April 20—May 20
As an Earth sign, Taurus is a realist, very grounded, and practical. However, when it comes to love, Katie says: "They're unapologetically romantic and favor the finer things in life." They love a bit of luxury and to feel like their partner has made an effort.
Taurus, although very romantic, can also be uncompromising in a relationship. When they think they're right, they stand their ground and will not back down easily.
Taurus is ruled by the goddess of love, Venus, and because of this, Taureans are very sensual and love to have all five of their senses stimulated. Their idea of a perfect date would be a trendy bar or restaurant or a picnic somewhere Instagrammable.
Gemini: May 21—June 20
Ruled by Mercury, Katie explains that: "A Gemini requires constant mental stimulation throughout a relationship and must feel that the relationship is constantly evolving."

They are very creative signs and love romantic gestures. They're lighthearted, fun, and love a bit of role-play! Their perfect date would be dinner at a cozy, intimate restaurant or a surprise picnic on a sunny day.
Cancer: June 21—July 22
Cancers are very in tune with their emotions and therefore Katie says: "A Cancer requires a consistent emotional connection throughout a relationship and when they love, they love hard."
Once you've gained the trust of a Cancer, they will love you deeply and are very keen to try new things with a partner they trust.
The ideal date for a Cancer would be something that lets you bond, such as a yoga class or meditation. Katie even suggests a tarot card reading together.
Leo: July 23—August 22
Leos, as their lion sign suggests, are fiery, passionate, and dramatic. Dating is a breeze for a Leo because they get on with basically everyone, and know what they want out of a relationship.
Leos also thrive off attention, they love to be loved and admired and take no issue with taking the reins and leading.
The best sort of date for a Leo is one where they can feel special, like an intimate dinner date or a couple activity where their partner can praise them and cheer them on.
Virgo: August 23—September 22
Virgos are extremely logical and intelligent, they love to be organized and have a great eye for detail. They can also be very traditional, they like to do things properly, and to be "courted".
They're romantic in their relationships and passionate. Katie says: "Once they feel that they have been romanced, they fully, wholeheartedly commit to their partner." They also love candles to set the romantic mood—time to whip out the best Yankee candle scents then...
As Virgos have great attention to detail, a perfect date will be one that has been well thought out and has meaning. The key is in the detail, and it will never go unappreciated or unnoticed by a Virgo. A dinner date or something nostalgic would be perfect for a Virgo.
Libra: September 23—October 22
Libras are known for loving a good flirt, they are confident and ooze charisma. They are extremely loyal but their downfall can be their selflessness.
Katie says: "A natural people pleaser, a Libra's biggest downfall in a relationship is not thinking of what makes them happy and constantly focusing on others."
Libra is the sign of the lover, they love to be in love and feel secure and just melt into sex with their partner—they don't like to overthink the details.
A date in a cultural location or beauty spot is ideal for a Libra because they are often very worldly and love new experiences.
Scorpio: October 23—November 21
Scorpios like to live their lives to the fullest and once they set their sights on what they want, there's no stopping them. They are dedicated and very passionate.
Scorpios make great partners because they will always stand by you. They also make for very passionate and intense lovers. They can be very erotic people who love to experiment.
Scorpios like a party setting so would love a date at a bar or a group get-together.
Sagittarius: November 22—December 21
According to Katie, a Sagittarius wears their heart on their sleeve, there's no game playing in their relationships. They crave adventure and are always very honest.
They love spontaneous sex and like to experiment, life is never dull when it comes to a Sagittarius. Their ideal date would be a gig or concert, or an impromptu adventure-style date.
Capricorn: December 22—January 19
Capricorns are a very cautious sign when it comes to relationships. They are very careful and take a while to open up but when they do they're quite the free spirit.
They appreciate traditional, more formal dates and fancy bars are ideal for a Capricorn.
Aquarius: January 20—February 18
This fiery and independent sign needs to feel free in a relationship. They don't like to feel trapped and may take some time to define their relationship with you. They prefer things a bit more casual.
They're not really one for convention, and sex can be very spontaneous. They like to change things up, and keep their partner on their toes. You won't get bored with an Aquarius.
Katie says it's a case of "the more casual the better" for a date with an Aquarius. Some drinks at home and a takeaway are perfect or just a pint at the local pub.
Pisces: February 19—March 20
Pisces are the dreamers. They are naturally positive and always see the best in people. They like to cheer on their partners and spoil them.
They also like to bring fantasy into the bedroom and experiment with their partner and love to satisfy them.
An ideal date for a Pisces would be stargazing or adventuring in a place of natural beauty where they can daydream. A movie date would also be a favorite.
Cute astrology-themed gifts
Brand
Colour
Price
Refine ☵
Sort By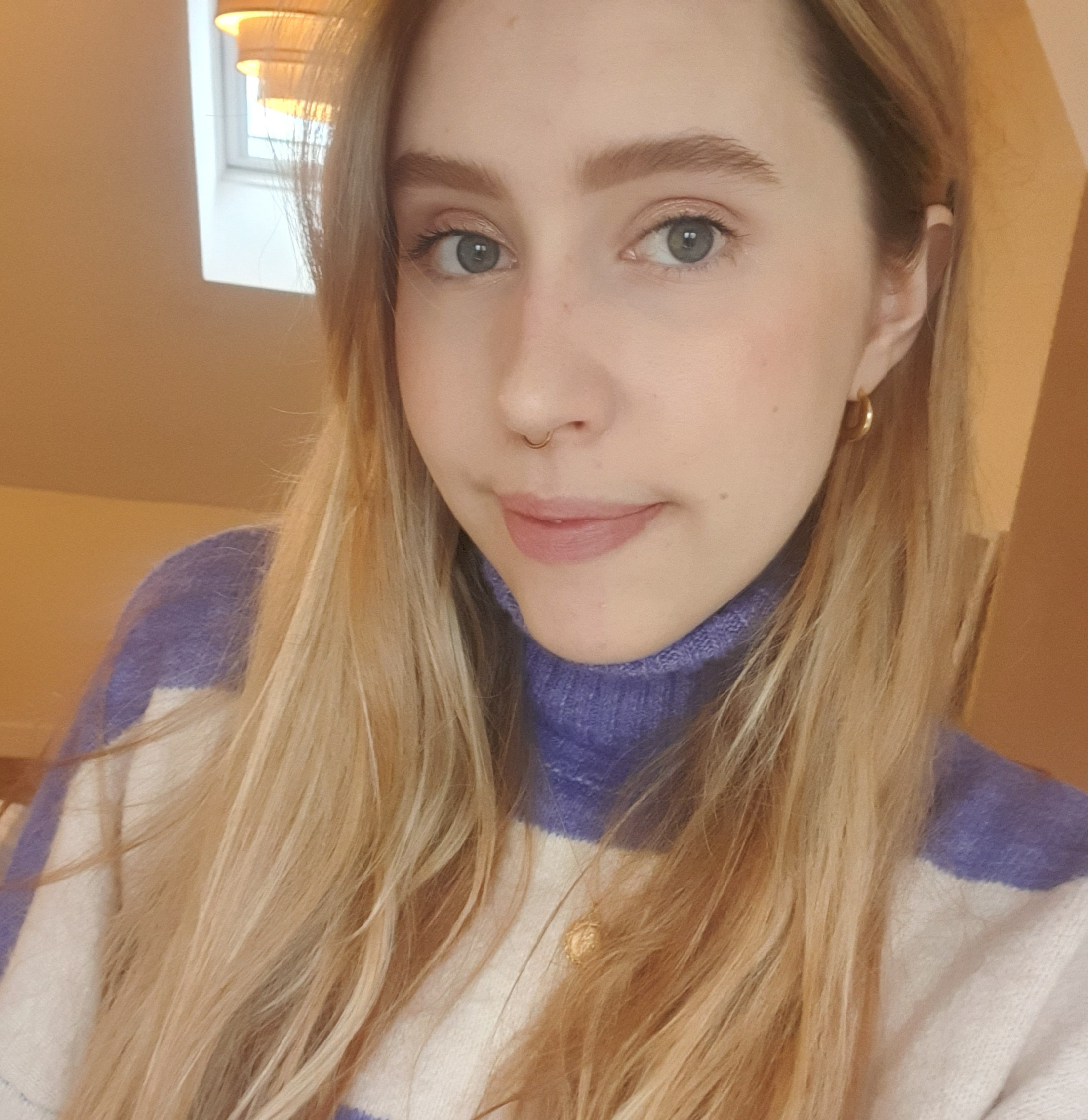 Naomi is a Lifestyle News Writer with the Women's Lifestyle team, where she covers everything from entertainment to fashion and beauty, as well as TikTok trends for Woman&Home, after previously writing for My Imperfect Life and GoodTo. Interestingly though, Naomi actually has a background in design, having studied illustration at Plymouth University but lept into the media world in 2020, after always having a passion for writing and earned her Gold Standard diploma in Journalism with the NCTJ.
Before working for Future Publishing's Lifestyle News team, she worked in the Ad production team. Here she wrote and designed adverts on all sorts of things, which then went into print magazines across all genres. Now, when she isn't writing articles on celebs, fashion trends, or the newest shows on Netflix, you can find her drinking copious cups of coffee, drawing and probably online shopping.