Which hair removal is best? The easiest methods to de-fuzz depending on your needs
Which hair removal is best for your particular concern?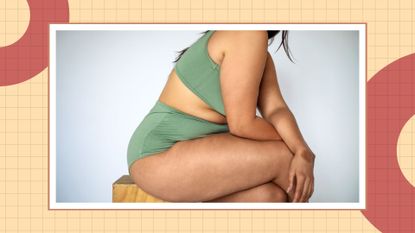 (Image credit: Getty)
How you choose to wear your body hair—natural and free, or without for a silky-smooth finish—is entirely up to you. However, if the latter is the choice you're opting for, then you may be wondering which hair removal is best—after all, the choices are now so broad and plentiful. From razors and creams to wax strips and laser devices, there are now a number of different solutions for de-fuzzing, and they all come with their own pros and cons.
In order for you to get on and live your best life this summer, we've called on the experts to reveal their top methods—whether you're opting for at-home hair removal or heading to the salon. They'll give their verdict on whether at-home laser hair removal really does give professional results, and share if hair removal creams are the way to go if you're rushing out the door for a date or a party and need a quick top-up. That said, it's important to remember that the right option is the one that works best for you and your needs...
Meet the experts on hair removal methods
Dr Rekha Tailor is a cosmetic doctor and founder and medical director of the Health & Aesthetics clinic in Surrey, England. Here she has explained how laser hair removal works.
Rosie Khandwala is a wax therapist and the founder of Sugar Coated, an at-home waxing brand. She's explained to My Imperfect Life readers some of the benefits of waxing.
Trish Coulton is a hair removal expert and founder of Bondi Body, both a hair removal brand and London-based salon. Here she's explained the pros and cons of shaving.
Which hair removal is best? Experts explain the benefits of key methods
Which hair removal is best for long-lasting results?
Laser hair removal is an option that can be carried out by a professional at the salon or in the comfort of your home. Its main draw is permanence, but it does require an initial financial investment and you'll have to wait patiently to see the results.
"Laser hair removal is very effective and has come on in popularity and availability in recent years," explains cosmetic doctor, Dr Rekha Tailor. "As a result, there is a lot more choice of machines to carry it out. There have also been advances in blending wavelengths and larger spot sizes, making treatments quicker and more tailored to each individual." If you're deliberating between laser and the best IPL hair removal devices, then she favors the former because it's more efficient in fewer sessions.
But how exactly does it work? "By targeting the hair follicle with various laser wavelengths when the hair is in its active phase of growth, the heat energy from the laser destroys the hair follicle, while also reducing blood circulation to it," explains Dr Tailor. "However, there is no damage to the surrounding tissues."
If you are having this done in the salon, Dr. Tailor notes that the average person reports an 80% lasting reduction after six to eight treatments, with one or two maintenance treatments then needed per year after that. Devices for at-home use are less strong—meaning they need to be used more frequently and for a longer period of time.
Which hair removal is best to reduce regrowth?
Long a popular option, waxing comes with huge positives. While the initial tug might hurt momentarily and the wax can be a little messy, it lasts far longer than shaving—sometimes for four to six weeks—is more affordable than laser and gives immediate results. You also have the option of either having it done in a salon where a professional will sort it all out for you, or carrying it out at home at your own convenience.
Rosie Khandwala, wax therapist and founder of Sugar Coated, shares a key perk that comes with waxing as a de-fuzzing method. "I would say anything that removes the hair from the root is best," she explains. "That is how you get long-term success by weakening the follicle and decreasing the hair growth over time." Sugaring and threading also work this way.
Which hair removal is best for a smooth finish?
This tried-and-tested option is a go-to for silky-smooth results at home, and for good reason. The list of pluses is endless—it is quick, easy, effective, convenient, pain-free and affordable. However, while hair might be gone within seconds to minutes, regrowth can occur super fast, and you might need to shave every day or two to keep up. Additionally, there is the risk of razor burn, nicks and cuts, as well as ingrown hair—Aathough, using a high-quality shaving cream can help alleviate this.
That said, it's hands-down the best choice if you're short on time—and the convenience is its prime draw, says Trish Coulton, hair removal expert at Bondi Body. "It's a speedy solution in an emergency, and super simple to do at home in the shower," she notes.
However, there are some downsides in addition to the lack of longevity. "Shaving increases the quality and quantity of hair so you will find it becomes more coarse and doubles per follicle," warns Coulton. "Additionally, some people experience a shaving rash and the growing-out 'itchy' phase, which is can be rather noticeable."
Which hair removal method is most affordable?
Also known as depilatory creams, they are an underrated option. While they don't work quite as quickly as shaving, they still prove speedy results—you'll usually be totally done within about 20 minutes—and they also last a little bit longer. Additionally, they are affordable, pain-free, and easy for at-home use.
"It is cheap and quick," notes Coulton. "However, in a similar way to shaving, it will thicken and increase the quantity of hair. You also need to avoid if you have sensitive skin, and never leave it on for longer than recommended." And the results also won't last too long. "These creams eradicate hair to just below the skin's surface, so you can expect regrowth in two to three days approximately," adds Dr Tailor.
But how do they work? "They contain chemical formulations that target the protein structure of the hair, which causes it to dissolve, meaning it can be easily wiped away from the skin," says Dr Tailor. As with the previous methods mentioned, you need to weigh up the upsides and downsides and establish what works best for you.
Lauren is a freelance writer and editor with more than six years of digital and magazine experience. Most recently, she has been the Acting Commissioning Editor of Women's Health—where she co-produced the Going For Goal podcast—and has previously also written news and features for titles including The Telegraph, Grazia, Stylist, Dazed, The Sun's Fabulous, Yahoo Style UK and Get The Gloss. She covers all aspects of lifestyle, specializing in health, beauty, and travel. Can't live without: oat milk lattes, new podcast episodes, long walks, and great skincare.