How to remove stomach hair according to experts—and the best at-home products to help you do so
Experts explain how to remove stomach hair, as well as insights into why we have it and product recommendations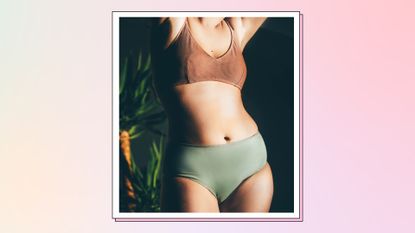 (Image credit: Getty Images)
From hairless pits and smooth legs to a Brazilian "down there", there's always been a bit of a fixation with eliminating every last wisp on women's bodies. But if you're troubled by the hair on your tummy? Our guide on how to remove stomach hair is here to help.
The "happy trail", as it's sometimes referred to, are paths from your belly button downwards and it is something seldom discussed, mostly because stomachs are less on show than other areas of the body.
It's at this point that we'd like to point out that when it comes to body hair, there is no right or wrong—we're very pro leaving it where it should be if this is your wish. But if you are on team hair removal at home, there are plenty of options for staying fuzz-free, including on your tummy. Here's what experts say about it, from how to remove tummy hair to the best products to do so.
Meet the experts on removing stomach hair
Dr. Sophie Shotter is an award-winning aesthetic doctor with over a decade of medical experience. She's shared her advice on the best stomach hair removers and explained why we get hair on our stomachs in the first place.
Hilary Hepburn is a beauty expert for hair removal brand Smooth Appeal, who has also shared her insights into removing hair in this area.
Dr. Sophie Shotter is an award-winning aesthetic doctor with over a decade of medical experience. She's shared her advice on the best stomach hair removers and explained why we get hair on our stomachs in the first place.
Hilary Hepburn is a beauty expert for hair removal brand Smooth Appeal, who has also shared her insights into removing hair in this area.
Your guide to removing stomach hair
Is belly hair something to worry about?
"Body hair, including belly hair, is completely normal and definitely not something to worry about," says Hilary. "Some people keep the hair on their belly, while others choose to remove it. There's no medical reason to remove the hair from your stomach—it's purely down to personal preference." While the colour and thickness of the hair varies from person to person, everyone has at least some hair on their stomach.
Why do women get hair on their tummies?
Excessive hair growth on the stomach is commonly associated with hormonal fluctuations in women. "It can be a common concern for women during pregnancy and menopause, and it can also be linked to PCOS (polycystic ovary syndrome)," explains Dr. Shotter. "Some medications, such as steroids and minoxidil, can also cause unwanted hair growth." If you have several coarse hairs appearing, it could be a sign of a medical condition called hirsutism. Hepburn suggests discussing it with your doctor if it is a concern.
Do we need to worry about ingrown hair on the tummy?
"Ingrown hair can be an issue in parts of the body that experience a lot of friction, especially if you wax or shave," says Dr. Shotter. Because we wear clothing with waistbands, the stomach area can be prone to this.
"But most of the time ingrown hairs are not something to worry about," says Hepburn, "and can be treated with some gentle exfoliation." Try Smooth Appeal Ingrown Hair Lotion.
Which hair removal is best for what type of hair thickness?
If you have pigmented hair and are looking for a long term solution to excess hair growth, then lasers are an excellent solution. "The coarser and darker the hair, along with the paler the skin, the better the results are likely to be," explains Dr Shotter. If you have just one or two stray hairs, you could pluck them with a tweezer. If it's a patch that's a little bit bigger, you could explore other options such as shaving, hair removal creams or waxing, which Hilary believes is the best inexpensive at-home method, as it lasts up to 6 weeks with regrowth becoming thinner overtime. However, "it takes practice," says Hilary. 'My top tips are; ensure the area is dry so that the wax can properly adhere to the hair, wax the area in different sections as hair can grow in different directions, and keep skin taut when pulling the wax strip so you're pulling the hair from the root."
Which hair removal lasts longest for tummy hair?
"A course of laser hair removal will give a long-lasting reduction in hair growth in the treated area," says Dr. Shotter, "and with appropriate maintenance lasers can keep it at bay." Shaving and hair removal creams give a very temporary solution, by removing the portion of the hair which has grown above the skin surface. "This means that even the following day in some cases you can start to feel stubble coming through again," says Dr. Shotter. Sugaring and waxing both involve pulling the hair out from the follicle, and so give slightly longer lasting results of up to around 3-4 weeks.
Hepburn suggests choosing a method to suit your level of maintenance: "If you're someone who can't keep on top of their hair removal and prefers to remove the hair quickly, then shaving is probably your best option. If you're someone who can set aside the five minutes every 4-6 weeks to remove the hair and not have to worry about it again for four weeks, then waxing is your best option with longer lasting results."
Which is the most and least painful hair removal method for tummy hair?
"The most painful is probably waxing for most people, with hair removal cream as the least painful," says Dr. Shotter. However, lasers can be both painful and pain-free depending on the device which is used. "Generally, I would say that the coarser the hair is, the more painful the removal will be, regardless of the method used," she adds.
Does belly hair grow back thicker after removed?
Belly hair does not grow back thicker. The only differences will come from the type of hair removal you use. For example, "if you shave, the hair will grow back blunt, but if you wax, you will find the hair doesn't grow back as fast, and when it does, it will be in its natural form," Hepburn explains.
How long does it take for stomach hair to grow back?
Stomach hair starts to grow back at around 0.–0.5mm daily. If you shave, it can take just a couple of days to see the return of stomach hair, while f you choose waxing, it could be a month or six weeks.
How can I remove hair from my stomach naturally?
There are natural ingredients thought to help minimise stomach hair naturally, which you can make at-home into a mask. Hepburn suggests using papaya, turmeric, chickpea flour and egg to form a paste.
The best methods for removing stomach hair at home, as tested by a beauty editor
How we tested the best at-home methods for removing stomach hair
Beauty Editor Charley Williams-Howitt isn't a particularly "hairy" woman, in the sense that any fuzz on her body is very fair and not bothersome. However, post giving birth to her son, Charley noticed that the downy hair running down from her navel started to appear thicker and a little darker. This part of her body wasn't obviously on show like other areas, but come summer, when bikini season arrived, she felt that this fluff needed addressing. Easy to do and quick results were her priorities.
The best at-home stomach hair removal methods
1. Schick Intuition Sensitive Women's Razor
Best for quick and easy tummy hair removal
Specifications
RRP : $12.99
Removal type: Shaving
Reasons to buy
+
Hair-free in seconds
+
Close shave; no nicks
+
Added moisturizing bar
+
Comfortable to use
Reasons to avoid
-
As with any razor, hair will grow back as stubble
This is brilliant! I don't know why Wilkinson Sword's Intuition range doesn't get more hype. It's a chunky beast of razor but it houses four nifty precision blades to ensure that the shave is closer than close with no nicks, thanks to the moisturising bar that encases them. Simply splash under a little water and watch the pivoting head—see, brilliant!—work its magic. I literally did just one glide and my tummy was hair-free and my skin was soft and smooth. It's so good, I didn't stop there either, if you get what I mean…
2. Nair Moroccan Argan Oil Shower Cream Hair Remover
Best tummy hair removal for time-starved
Specifications
RRP : $9.79
Removal type: Depilatory cream
Reasons to buy
+
Super quick and convenient
+
Smooth results
+
No regrowth for at least four days
Reasons to avoid
-
A bit messy and clumsy to use in-shower
I adore any kind of treatment you can do in the shower. It feels really satisfying to know that once you step out, all your beauty chores are complete. So, testing this made me a very happy bunny. About a minute before hopping in the shower, I slather on a thick layer on to my tummy hair (side note: it smells citrusy and nothing like a hair removal cream). I set my timer on my iPhone for 10 minutes and shower as usual. I am a little cautious of getting my tummy too wet and do an awkward bend away from the direct water stream! After about five minutes I test a patch and the fuzz has vanished.
3. Flamingo Body Wax Kit
Best wax strips for tummy hair removal
Specifications
RRP : $9.99
Removal type: Waxing
Reasons to buy
+
Three different-sized results
+
No mess
+
Long-lasting results
+
Reasonable price point
Reasons to avoid
-
A bit ouchy
-
May need multiple strips for thicker hair
I actually saved using the wax for last because I'm a wuss, basically. I needed the whole process to be as easy to do as possible—no faffing about with melting wax in a warming pot. So I was happy to try the aesthetically pleasing Flamingo, which took Instagram by storm with its stress-free wax strips and has received five-star reviews on numerous retail sites. The no-heat strips come in three different sizes so you can use them almost anywhere on your body and it includes post-wax cloths to remove any sticky residue. It removed my tummy fluff effortlessly with only a little ouch. I'm a convert to this at-home hair removal method.
4. Hoyesch Crystal Hair Eraser
Best tummy hair removal for travel
Specifications
RRP : $11.99
Removal type : Crystal eraser
Reasons to buy
+
Good for travel
+
Painless
Reasons to avoid
-
A bit gimmicky
-
Awkward to use; not a close shave
I was curious to try this gadget after seeing it all over TikTok. It looks a little like a Tangle Teezer that is gripped easily but obviously does the complete opposite. A crystal hair eraser, as it's referred to, acts like a painless epilator. You simply rub it gently on your skin in circular movements to break the hair and remove it. I'm dubious. First of all it tickles and it is a little awkward to use, and I feel like I need to really rub to get results (I am assuming that it's more comfortable to use on more tolerant surfaces, like legs). However, because I still have relatively fine tummy hair it does remove the fuzz, but my skin is left feeling bumpy and hair is everywhere. I have to grab a razor to finish the job.
5. Skin Doctors Hair No More Inhibitor Spray
Best for long-term tummy hair removal
Specifications
RRP : $14.87
Removal type: N/A, spray
Reasons to buy
+
Long-term solution
+
Very easy to use
+
Calms after hair removal
Reasons to avoid
-
Doesn't remove hairs; prevents regrowth
-
Not for those with darker, coarse hair
This sounded right up my street; mess-free and with natural ingredients. Plus, it was developed to both remove hair and curb regrowth over time. So, how does it work? The formula—made up of Pilinhib Veg (a hair growth minimising complex) and Witch hazel leaf extract (to heal and soothe)—drenches the hair follicle and "starves" the hair of nutrients, resulting in finer, sparser re-growth. So far so good. However, what I didn't realise until thoroughly reading the how-to is that this should be used after depilation—so you remove hairs and then follow with this mist to prevent them from growing back. Oops.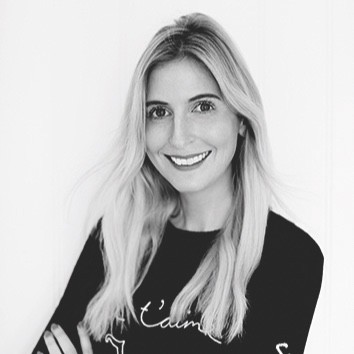 Charley Williams-Howitt has over 20 years of experience working in the beauty industry. As well as previously writing for lifestyle titles, such as woman&home, Woman and Woman's Weekly, Charley has worked for British institutions like Marks and Spencer, John Lewis, and Superdrug creating visual and editorial content cross-platform.
Starting her career in fashion at Cosmopolitan, she eventually moved to the world of makeup, moisturizers, and models, where she has interviewed celebrities and industry icons, reported backstage at MANY Fashion Weeks, shot beauty and hair editorial and scrutinized the ingredients in anything she's testing.