Which Kardashian is the richest? There's only one billionaire in the family now
It's no secret that the entire Kardashian-Jenner family is wealthy. But which Kardashian is the richest?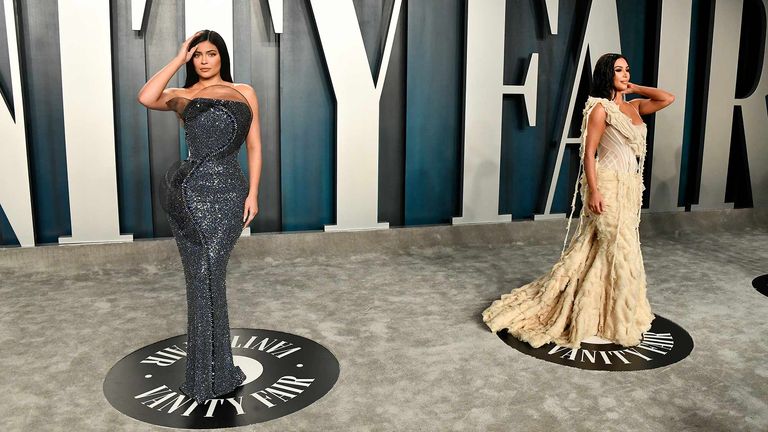 (Image credit: Getty images / Frazer Harrison)
if you've ever wondered which Kardashian is the richest, honey, you're not alone. Clearly, something is in the air because it's one of the most popular googled questions ever.
Between them, the famous sisters and their business mogul mother—aka. momager—have numerous multi-million dollar businesses, properties, and brand deals, not to mention the profits from their former hit reality TV show, Keeping Up With The Kardashians, and, the huge salary bump they've recieved for their brand new show, The Kardashians on Hulu.
In fact, it was recently estimated in an interview with Kris, Khloe, Kourtney and Kim that the family have also signed pretty hefty deals for the new show. Walt Disney Television's chairman of entertainment, Dana Walden, said, "We stepped up to a great deal that they very much deserve."
So while they're all doing pretty well financially, who is the wealthiest out of Kourtney, Kim, Khloe, Kendall, Kylie, and Kris (yes, we're counting the Jenners too)?
Which Kardashian is the richest?
While only their family themselves and their personal accountants can really vouch for their finances, there have been endless reports about the family's net worth, including billionaire status announcements—Kylie was crowned the youngest self-made billionaire by Forbes back in 2019 while more recently, her eldest sister Kim and estranged husband Kanye West have been grabbing headlines for their billion-dollar fortune.
Several outlets have estimated just how much the women are earning, ranking their individual income from top to bottom. According to our research, here's how the Kardashian-Jenner rich list looks—and the answer to which Kardashian is the richest
1. Kim Kardashian
At the top of the list is, of course, none other than Kim Kardashian herself, as the richest Kardashian-Jenner. The second eldest sister is currently the wealthiest member of the family with an estimated net worth of $1 billion, according to Forbes. Kim is the founder of two successful companies, KKW Beauty and clothing line, SKIMS, which is where she has generated most of her wealth. She then also gets an income from the family's reality TV show, endorsements, brand deals and smaller investments.
Kim sold 20% stake of KKW Beauty to Coty for $200 million in 2020. Her remaining 72 percent stake in her cosmetics brand has an estimated value of $500 million, while her majority stake of SKIMS is estimated at $225 million. That's a whole lot of money!
2. Kylie Jenner
Despite being the youngest, Kylie was at one point the richest member of the Kardashian-Jenner clan before her older sister Kim recently took over the title. In 2019, Kylie was famously announced as a billionaire, but her net worth has since declined to around $700 million, according to Forbes's estimates as of October 2020.
This is because Kylie sold a 51 percent majority stake of her company, Kylie Cosmetics—which she previously owned 100% stake at—in January 2019 to Coty Inc. for $600 million dollars. According to Forbes, her stake in the company now has a value of $300 million and the remaining $400 million of her net-worth reportedly comes from "cash, cars, real estate, and other investments."
3. Kris Jenner
The devil works hard but Kris Jenner works harder, that much we know. So how lucrative is the momager's 24/7 on-call lifestyle? Well, the answer is VERY. As of October 2020, Forbes estimated that Kris's net worth is $190 million. Not only does Kris get a cut of her kids' earnings for negotiating their deals, but she also has her own brand deals including cleaning product company Safely. Kris was of course also an executive producer on the family's former reality show Keeping Up With The Kardashians. The publication reports that Kris made around $100,000 per episode of the iconic reality TV show. Back in 2018, she was also ranked the 84th highest-paid celebrity by Forbes.
---
---
4. Kendall Jenner
Celebrity Net Worth reports that Kendall's net worth is currently $45 million. This is mainly money earned from her career as a supermodel as well as starring in Keeping Up With The Kardashians. In 2018, Forbes reported that she was the highest-paid model in the world for the second year in a row.
Kendall has also recently launched her own tequila brand, 808, which will no doubt be skyrocketing her net-worth in the near future!
5. Kourtney Kardashian
Celebrity Net Worth reported that as of recently, the eldest Kardashian is worth a whopping $65 million. Most of her fortune has been amassed from her role on the longstanding family reality TV show, combined with brand endorsement deals. She also runs her own lifestyle brand and e-commerce site, Poosh, which also adds to her millions.
6. Khloe Kardashian
Khloe may be at the bottom of this list but she is by no means short on cash. According to Money, her net worth is estimated to be around $40 million. This is made up of her KUWTK's salary combined with her role in the spin-offs, her popular Good American denim company, and executive-producing gig for a true-crime series called 'Twisted Sisters', plus an abundance of endorsement deals with brands.
The My Imperfect Life team is all about helping you navigate your world. We bring you the latest on fashion, beauty, travel and wellness so you can live life on your terms.