Kardashians on Hulu: everything we know about their new show so far
The Kardashian clan is moving to Hulu for their next TV chapter. Here's everything you need to know about the upcoming show...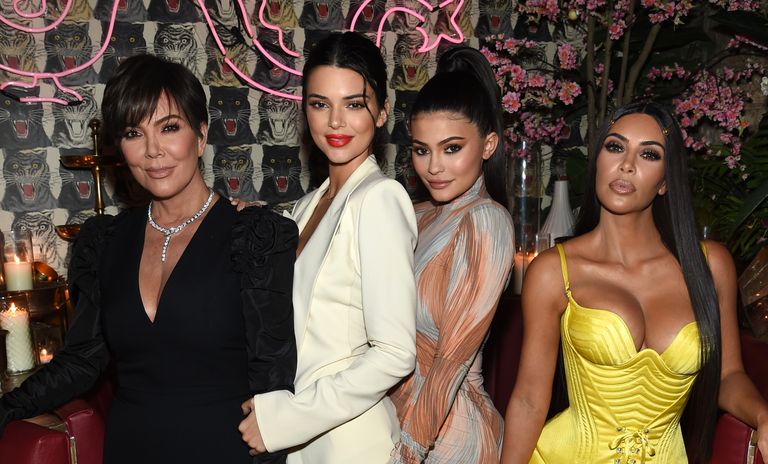 (Image credit: Photo by Dimitrios Kambouris/Getty Images for The Business of Fashion)
The Kardashians may have kissed goodbye to their longstanding show on E! but that doesn't mean they've washed their hands of the TV business just yet—soon will be saying hello to more Kardashians on Hulu.
After 15 years and 20 seasons of Keeping Up With The Kardashians, the famous family wrapped up the final episode this month with a special reunion on June 17. 
Now that we've said our tearful goodbyes to the longstanding show that invited us into the lives of the family from as early as 2007 (with a special KUWTK reunion) it's time to focus on the family's next project, which happens to be yet another TV venture. This time, the show is being produced by streaming platform Hulu. So, what exactly can we expect? 
Both the Kardashians and the Jenners have remained tight-lipped about what's to come. But here's what we know so far...
Kardashians on Hulu: what can we expect?
In October 2020, a month after the Kardashians announced via their social media accounts that they would be ending their contract with E! and wrapping up Keeping Up With The Kardashians, Hulu revealed that the family signed a major multiyear deal to create new content for the streaming service. 
Not much else has been outlined about what exactly the new content will be but Kris Jenner did speak about it during the recent KUWTK reunion episode, saying it felt natural after 20 seasons with E!.
"I think we were all feeling a little overwhelmed, we had done it for so long," she said. "When I discussed it with each one of the girls and then as a group, Kim was somebody who said 'You know what, 20 is a really nice, beautiful number. Why don't we do the last season and see how we feel?'"
Kris also shared some words with WSJ. Magazine about her family's new project. "We haven't really nailed down the exact format yet, but we're working on it." When she was asked where she sees her family in ten years, she responded: "We'll be on Hulu and hopefully thriving, doing what we love to do and being exactly where we're supposed to be."
Sounds like we'll be getting KUWTK 2.0! 
Speaking at a Disney event in May, Kris gave further details about how the deal came about, saying: "Partnering with Disney (which owns Hulu) was a no-brainer, we're huge Bachelor fans and I love American Idol. "Hulu is the perfect place for our new show since it's where you can currently catch up with every season of Keeping Up With The Kardashians. Hulu feels like family and they immediately embraced the idea of a new show with such open and welcoming arms."
She continued: "This is the next chapter. In the new show, you'll see us evolving as a family, fans want us to be who we are and since moment one, they've been emotionally invested in our show just like we are. The fans will love seeing us continue the journey. I can't say much about what's coming but spoiler, we're going to look fabulous and everyone's going to watch."
There's a lot to unpack too—from Kourtney and Travis Barker's relationship, who Kim is dating, Kendall Jenner and Devin Booker's budding romance, and Kylie and Travis getting back together (potentially), there's never a dull moment with this family.
(And not forgetting Kourtney and Scott's never-ending saga...)
Is there a release date for the show? 
While there is no confirmed release date for the new Kardashian show on Hulu, Kim did reveal that the wait won't be long before she and her family are back on our screens. 
Responding to a fan on Twitter, she said: "We won't be gone long!! Our new show on @hulu will be coming after the final season." She also told another fan, who shared Scott's worries about the family drifting when the show ends in one of the final episodes, to rest assured. "Scott is us about #KUWTK ending! were so heartbroken," the fan wrote, to which Kim responded: "But @ScottDisick is coming with us to Hulu sooooooo I get it BUT he will be back!!!!"
So, it looks like we can expect a new announcement with more details about the Hulu show any day now! 
Sagal is a journalist, specialising in lifestyle, pop culture, fashion and beauty.  She has written for a number of publications including Vogue, Glamour, Stylist, Evening Standard, Bustle, You Magazine, Dazed and Wonderland to name a few.