Kardashians on Hulu: everything we know about their new show so far
The Kardashians on Hulu? Sounds like we're in for KUWTK 2.0!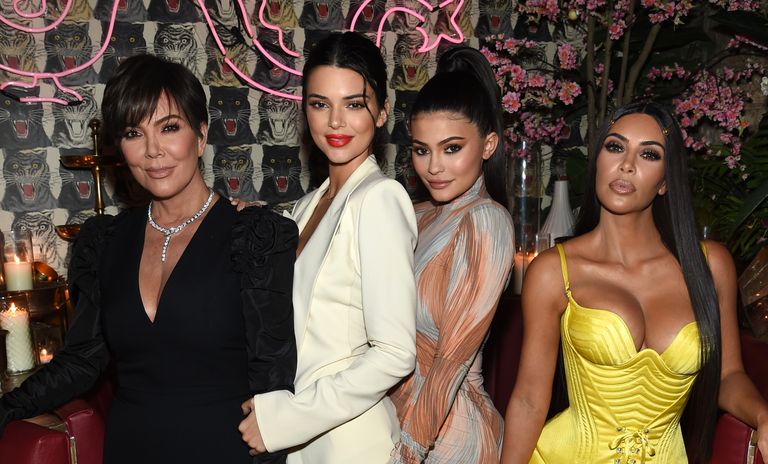 (Image credit: Photo by Dimitrios Kambouris/Getty Images for The Business of Fashion)
Say hello to the Kardashians on Hulu. The famous family might've kissed its E! reality series goodbye, but that doesn't mean the crew is entirely out of the spotlight—far from it.
After 15 years and 20 seasons, the Keeping Up With the Kardashians reunion special wrapped things up for reality TV fans in June 2021. Now, it's time to focus on the family's next project, though we're not exactly sure what to expect.
Both the Kardashians and the Jenners have remained tight-lipped about what's to come on Hulu, so we were forced to do some digging of our own. Here's what we've managed to uncover.
---
---
Kardashians on Hulu: what can we expect?
In October 2020, a month after the Kardashians announced via their social media accounts that they would be ending their contract with E! and wrapping up Keeping Up With The Kardashians, Hulu revealed that the family signed a major multiyear deal to create new content for the streaming service.
Not much else has been outlined about what exactly the new content will be but Kris Jenner did speak about it during the recent KUWTK reunion episode, saying it felt natural after 20 seasons with E!.
"I think we were all feeling a little overwhelmed, we had done it for so long," she said. "When I discussed it with each one of the girls and then as a group, Kim was somebody who said 'You know what, 20 is a really nice, beautiful number. Why don't we do the last season and see how we feel?'"
Kris also shared some words with WSJ Magazine stating that a format is still to come, but they're anxious to be working with Hulu on whatever you might like to call the project.
Speaking at a Disney event in May 2021, Kris gave further details about how the deal came about, saying, "Hulu is the perfect place for our new show since it's where you can currently catch up with every season of Keeping Up With The Kardashians. Hulu feels like family and they immediately embraced the idea of a new show with such open and welcoming arms."
She continued, "I can't say much about what's coming but, spoiler: we're going to look fabulous and everyone's going to watch."
Sounds like we'll be getting KUWTK 2.0!
What will the Kardashians on Hulu be about?
There's plenty to unpack: who Kim is dating? What's happening with Kendall Jenner and Devin Booker's budding romance? Are Kylie and Travis getting back together? And, of course, wondering, "How far along is Kylie Jenner?" as she secretly gives fans small glimpses at her second pregnancy, we presume.
Naturally, we will get some sort of scoop on Kourtney and Scott's never-ending saga, but we could very well be getting a sneak peek at Kourtney and Travis Barker's relationship, though we've seen many a raunchy photo via Instagram.
While breaking her silence on the Kourtney and Travis PDA, Kim hints on The Ellen DeGeneres Show that we might catch the Blink-182 drummer on an episode or two. Unfortunately, though, she remained fairly vague but did give her big sis a stamp of approval.
"I love their relationship," she revealed on the talk show. "They've grown so much together. Just to think that they've been neighbors, and friends for almost 15 years. Neighbors for like, a decade!"
Is there a release date for the show?
While there is no confirmed release date for the new Kardashian show on Hulu, Kim did tell fans that the wait won't be long before she and her family are back on our screens.
Responding to a fan on Twitter, she said: "We won't be gone long!! Our new show on @hulu will be coming after the final season." She also told another fan, who shared Scott's worries about the family drifting when the show ends in one of the final episodes, to rest assured. "Scott is us about #KUWTK ending! were so heartbroken," the fan wrote, to which Kim responded: "But @ScottDisick is coming with us to Hulu sooooooo I get it BUT he will be back!!!!"
As soon as we learn more about the clan's next moves, we'll be sure to keep you posted.