Your weekly horoscope is here: December 12 - December 18
Your weekly horoscope is here—and now is the time to make sure you're across all of the small details...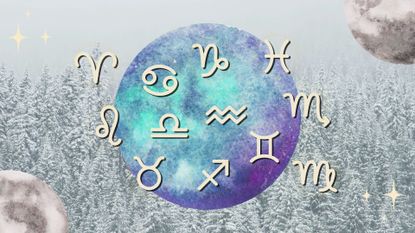 (Image credit: Future)
After last week's full moon intensity, the energy for your weekly horoscope begins to slow down, allowing us to catch our breath. The universe graces us with a beautiful trine aspect between the Sagittarius Sun and Saturn, the planet of responsibility. Some of us could be receiving a raise, a promotion, or some words of encouragement from a boss or other authority figure. If offered a new position, however, make sure to read the terms very carefully, as there's another astrological aspect that could make communication murky.
Neptune's strong influence remains active this week, so we must continue to stay aware that not all that glitters is gold. The emails, messages, and things we hear might contain incomplete information, so it is definitely a time to practice healthy discernment. On the positive side, Neptune's influence provides inspiration to focus on creative pursuits as well as the spiritual side of life.
Luckily, if we feel like our head is up in the clouds, a total of three planetary bodies (the Moon, Mercury, and Uranus) will team up to form a Grand Earth Trine midweek, bringing us the opportunity to ground. Those who need to plan or strategize for the future can find special guidance coming from above between Thursday and Saturday. During these days, flashes of insights, eccentric ideas, and out-of-the-ordinary solutions will be in store for those whose minds are open and ready to receive.
Time to check your weekly horoscope for your zodiac sign—and don't forget to get ahead and check your 2023 horoscope, as well as your love horoscope for 2023 and your December 2022 horoscope...
Meet the expert: Narayana Montúfar
Weekly horoscope: what does this week have in store for you?
Aries weekly horoscope
Seek guidance when you need it, Aries. There seems to be a blockage between your mindset and your communication style this week. While this can be frustrating, you hold the stellar opportunity of seeking help from a mentor who can guide you in seeing things from a different perspective. By talking to them towards the week's end, you might not only get your desired result, you might even run into an interesting way to raise your personal revenue.
Taurus weekly horoscope
A fated meeting could be in your stars, Taurus! As the cosmic messenger, Mercury, activates the Lunar North Node in your sign, you could be receiving an invitation to connect with someone in your field. While it's not advisable to rush into things now just yet, beginning to build a relationship with this person could later translate into a successful collaboration down the road. This week, pay closer attention to the emails, DMs, and invitations you receive.
Gemini weekly horoscope
Listen to your intuition, Gemini. You might still be dealing with some of the remaining effects of last week's full moon. While it might be hard to let go of something, this week's astrology reminds you that there are certain things that can't be changed. However, you do have lucky stars that will assist you in making decisions, and the answers will arrive when you slow down to embrace introspection. This is when brilliant ideas on how to move forward will hit your mind.
Cancer weekly horoscope
Your partnership sector is lit, Cancer. Your energy is currently focused on other people, as you seem to be getting ready to sign a contract, start a collaboration, or take a relationship to the next level. While your stars look bright, due to Neptune's foggy influence, all you need to do is make sure you know for sure what you're getting yourself into. This is especially true if you're making career moves, as they will most likely be of long-term nature.
Leo weekly horoscope
Your stars are looking sweet this week, Leo! Something that didn't quite gel in the past could come to fruition this week, having a positive and long-term effect on your career. If you receive a new job offer, it could very well be what you want in terms of workflow, remuneration, and job title. If you are not changing jobs, you could find easier processes that will make your life easier. Either way, exhaust all the possibilities and keep your mind open.
Virgo weekly horoscope
Take a breath, Virgo. This week's astrology might bring you some doubts concerning your path. If you are partnered, you might wonder what it would be like to be alone and play the field. If a little more freedom is what you need, consider asking for it after this week, once you know for sure this is what you truly desire. For now, pay attention to the signs, as you might receive a message that points you in the right direction.
Libra weekly horoscope
Surprise, surprise, Libra! This week, you could receive unexpected news, and it will most likely affect either your home or love life. As you allow yourself to process the information, a feeling of doubt could easily creep in. Before acting on it, make sure this feeling is not coming from a place of insecurity or an experience that hurt you. If it does, being open about it could help dissolve it so you can move with more confidence.
Scorpio weekly horoscope
Your sector of communication is lit this week, Scorpio. One of your main learnings from previous years is that your words have power. And this week, you could see the results of expressing your thoughts and feelings to the world! Someone who was moved by your speaking, writing, or social media profile could be wanting to collaborate or work with you—and if you play your cards right, this could be a fruitful and long-term collaboration.
Sagittarius weekly horoscope
Do your homework, Sagittarius! You seem to be closing a deal or accepting an offer as the Sun in your sign connects with Saturn. Since Saturn is the planet of time, whatever happens now will remain valid for a long time—and no, there could be no room for future adjustments. This means that before signing, you should do your homework and ask all the questions, bringing up all possible scenarios. By doing this, you will save yourself future headaches.
Capricorn weekly horoscope
A destined meeting could be in the cards, Capricorn. With Venus and Mercury in your sign, you're most likely feeling incredibly ambitious! People are noticing your work more and more—and this week, someone could reach out, hoping to collaborate with you. If someone comes into your life now, destiny could be at play. This person could not only be important for years to come, they could revolutionize the way you see the world, so stay alert.
Aquarius weekly horoscope
Congratulations, Aquarius! Something you've been desiring for a while could suddenly materialize this week as the Sun connects with Saturn in your sign. However, don't allow the excitement to make you forget everything you have learned in the past two years. Do the work by carefully going over the clauses of the deal or contract. Since foggy Neptune is currently activating your second house of money, you could easily be missing important details. If you could delay the signing until next week, even better!
Pisces weekly horoscope
Stay put, Pisces. A project or plan could be finalized this week. When collaborating with other peers, make sure you capture all the information that is said (or not said) about you. If someone misses out on giving you the recognition you think you deserve, make sure to address the situation openly and properly. This is one of those times in which defending yourself might be required, as this is the type of project that will be long-term.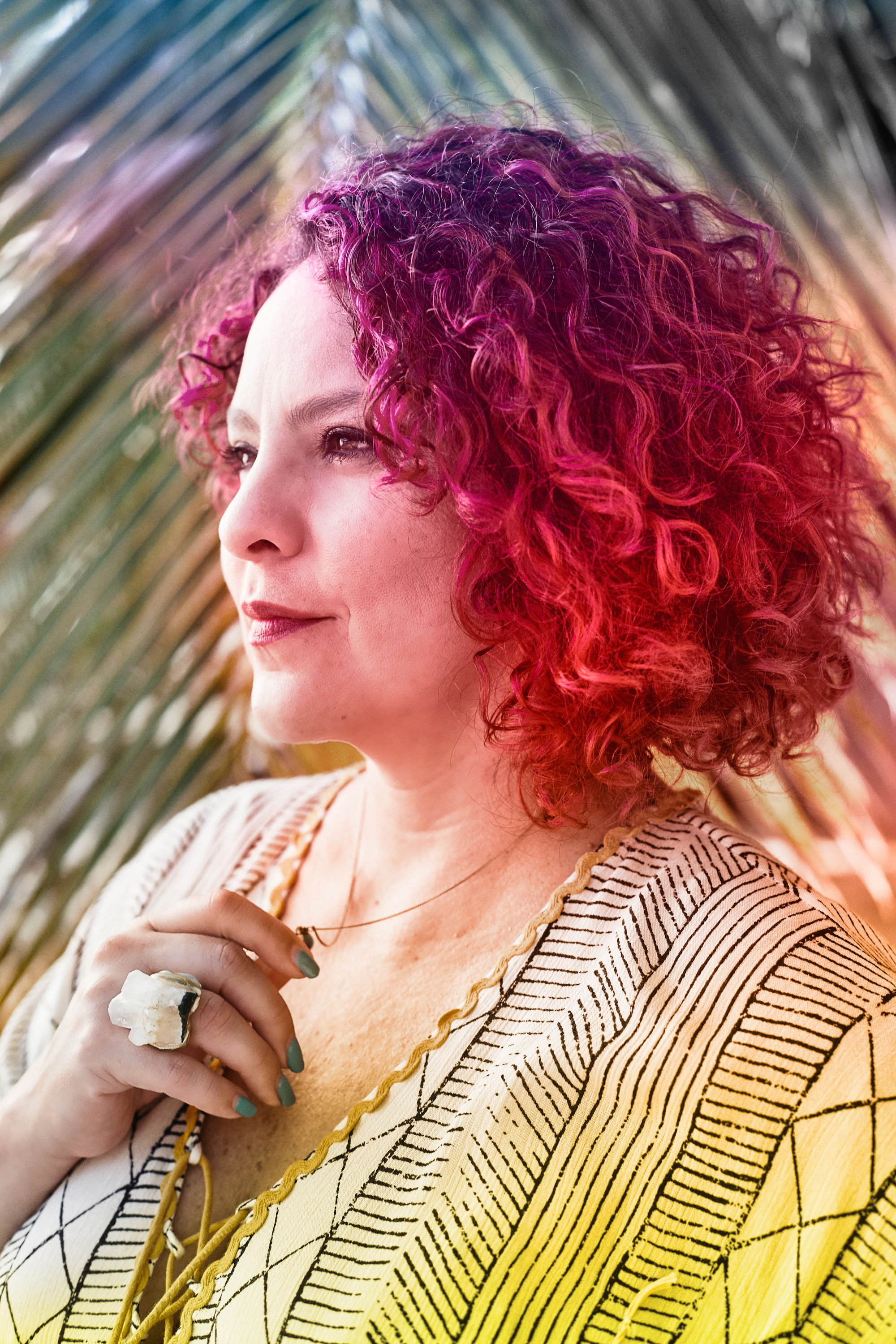 Narayana Montúfar is My Imperfect Life's resident astrologer, responsible for our weekly horoscopes and monthly horoscopes. She's also an artist, writer, and energy healer who finds inspiration in the symbolic language of astrology. An expert in the astrological studies of the Moon, she's the author of Moon Signs: Unlock Your Inner Luminary Power and was featured as one of Medium.com's Authority Magazine 2020's Strong Female Leaders, Destig Magazine's Top Artists to Collect in 2020, and one of Vogue's 13 Astrologers to Follow in 2021.
You can also find her astrological work featured in numerous lifestyle publications like Teen Vogue, Refinery29, InStyle, Brit+Co, Bustle, Pop Sugar, Well + Good, Women's Health, Romper, and more. In her private astrology practice, Narayana's holistic approach seeks to create a positive impact by connecting each one of her clients to the uniqueness of their chart and illuminating their path toward the ultimate state of self-empowerment and self-discovery.