Wait, what?! Angelina Jolie and The Weeknd spark dating rumors
Angelina Jolie and The Weeknd were spotted together, and now we want to know: are they dating?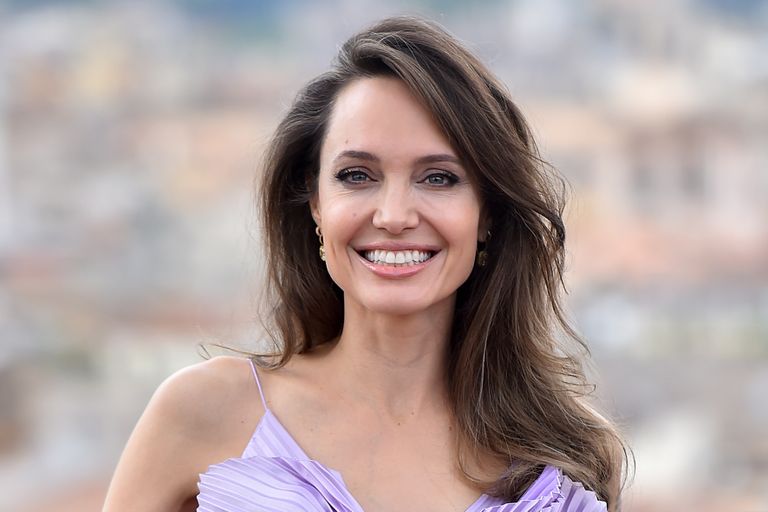 (Image credit: Mondadori Portfolio/Getty)
It may be time to stop questioning if The Weeknd and Bella Hadid got back together. The "Blinding Lights" singer was reportedly spotted having dinner with none other than Angelina Jolie this week. Yes, that Angelina Jolie. 
We can't help but wonder, have the two begun secretly seeing one another? For the past five years, Jolie has been going through a messy divorce with fellow movie star Brad Pitt. Most recently, the two hashed it out in court over the custody of their children. The Weeknd, on the other hand, has been having an on-again-off-again relationship with Hadid, but maybe this dinner means the two have officially moved on.
Page Six reported that the 46-year-old actress and the 31-year-old singer were seen leaving the Los Angeles restaurant Giorgio Baldi separately, but "spent hours" talking with one another over an intimate meal. Do we see sparks flying?
Maybe not though, as one source suggests.
"They're clearly not trying to hide [the dinner]," the source told Page Six. "He's definitely focused on getting to the movie business. He has the new HBO series he's starring in."
The Weeknd is set to write and act in a new HBO series about a pop singer and a club owner, and a cult leader. He originally announced the project on his Instagram revealing the title of the show as The Idol.
While the rumors have neither been publicly confirmed nor denied, we can at least continue to speculate about this potential odd couple. Just imagine, Angelina Jolie and The Weeknd together?!

It actually wouldn't be too surprising, as in the past Jolie has been known to have edgier taste, and she's had more surprising romantic partners over the years. (Billy Bob Thornton, anyone?) The Weeknd, though, would be making a jump from pop singers and supermodels to Academy Award-winning actresses—and we're here for it.
Until more intel is given, we'll just have to sit here daydreaming about this possible new celebrity couple sighting.
Rylee is a digital news writer for woman&home and My Imperfect Life. She covers everything from beauty and fashion trends to celebrity and entertainment news.