Wait, what?! Angelina Jolie and The Weeknd spark dating rumors
Angelina Jolie and The Weeknd were spotted together again, and now we want to know: are they dating?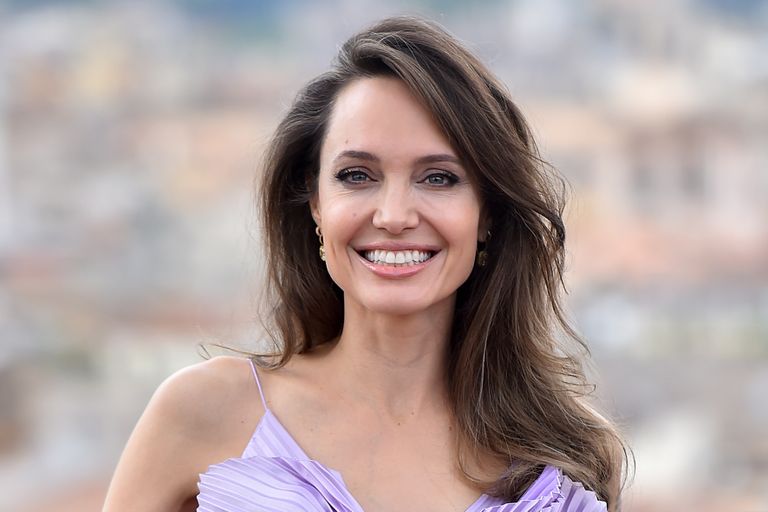 (Image credit: Mondadori Portfolio/Getty)
It looks like Angelina Jolie and The Weeknd are at it again, and we're convinced there might be some chemistry between the two. They first sparked dating rumors in summer of 2021 after they were photographed having dinner together. Since then, they are seemingly doing their best to keep the dating question alive and well, if you ask us.
For the past five years, Jolie has been going through a messy divorce with fellow movie star, Brad Pitt. Most recently, the two hashed it out in court over the custody of their children. The Weeknd, on the other hand, has been linked to Bella Hadid (Marc Karman is now the apple of the supermodel's eye). Perhaps everyone is moving in a new direction?
---
---
As of September 28, 2021, we've tallied a total of three times that the singer and actress were caught spending time together. Once again, they met for a lengthy meal at Giorgio Baldi in Santa Monica, California, where they stayed in a private dining area for two and a half hours on September 25. That must've been some delicious dinner!
Page Six reported that the 46-year-old actress and the 31-year-old singer were seen leaving the Los Angeles restaurant Giorgio Baldi separately on their first visit in late June, but "spent hours" talking with one another over an intimate meal. Upon their second visit, the two allegedly left in the singer's SUV and made their way towards Bel Air abode, according to The Daily Mail.
Are we sensing a pattern here? One source says this connection is strictly business.
"They're clearly not trying to hide [the dinner]," the source told Page Six of the duo's June outing. "He's definitely focused on getting to the movie business. He has the new HBO series he's starring in."
The Weeknd is set to write and act in a new HBO series about a pop singer and a club owner, and a cult leader. He originally announced the project on his Instagram revealing the title of the show as The Idol.
OK, that's all well and good, but let us ask you this: who wants to go to a business dinner on a Saturday night? And to the same spot? Are they regulars there now? Doesn't this seem a little suspicious?
While the rumors have neither been publicly confirmed nor denied, we can at least continue to speculate about this potential couple. Just imagine Angelina Jolie and The Weeknd together?!

This pairing actually wouldn't be too surprising, as in the past Jolie has been known to gravitate toward unexpected romantic partners over the years. (Billy Bob Thornton, anyone?) The Weeknd, though, would be making a jump from pop singers and supermodels to Academy Award-winning actresses—and we're here for it.
Until more intel is given, we'll just have to sit here and wait until news unfolds about this possible new celebrity couple.