Away carry ons: stock up on your fave luggage during this super-rare sale
Time to buy those chic Away carry ons you've been drooling over!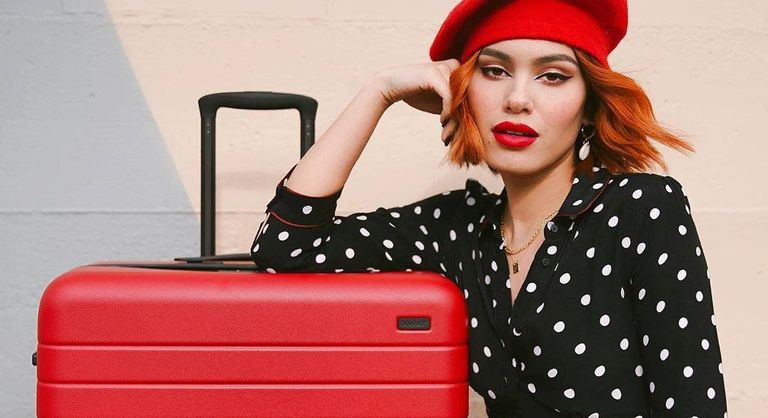 (Image credit: Away/Facebook)
Sure, all of our wanderlust dreams were put on hold this past year due to the pandemic, but that doesn't mean we can't start preparing for that glorious day when everyone is vaccinated, borders are reopened, and our suitcases are packed, right?

Just in time for our travel daydreams, there's a "Surprise 30% Off Sale" on those coveted Away carry ons and luggage pieces, and a surprise it is—it's only the second time that the brand has had a sale, ever. 
7 clever travel hacks for finding 5-star hotels at affordable prices
Running through Tuesday, March 30th online and in store, the major markdowns include some of Away's best-selling suitcases and travel packs, including the Bigger Carry-On, the Everywhere Bag, the Longitude Tote, and the Mini storage case.

Along with those larger-scale items, travel accessories are also on sale, such as luggage tags, passport holders, space-saving packing cubes, and several plane-ready wellness kits. (The Boost Set, complete with superfood latte powder, a papaya face mask, and—of course—hand sanitizer, sounds right up our alley. All we'd need to add is our best sleep mask!)
Away suitcases are some of our favorite vacation luggage because of their sturdy, aluminum hard-shell exterior—none of those pesky baggage carousel dings here—the smooth-spinning wheels that make hustling from terminal to terminal a breeze, and the wide variety of stylish colorways that the pieces come in, from blush pink to bright coral, slate blue to sleek metallics.

The Away baggage—especially those cult-favorite carry ons, which are available in six different sizes (The Carry-On, The Bigger Carry-On, The Expandable Carry-On, the Expandable Bigger Carry-On, the Daily Carry-On and the Kids' Carry-On)—tend to sell out quickly at their regular mark-ups. So if you want to up your luggage game in time for all of those post-pandemic holidays that we're all planning to take, now's your chance!

Check out a few of our Away favorites below, all included in the 30-percent-off sale: