This year's Away Black Friday sale is here to up your luggage game
Level up your travel game for the remainder of 2022 and beyond with these Away luggage Black Friday deals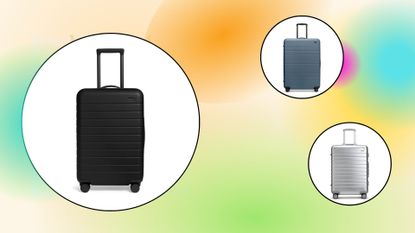 (Image credit: Away/Future)
If you're already planning your big trips for 2023 and need some new luggage, this year's Away Black Friday is a must for you. Especially because they've started their Cyber Weekend sale early, meaning you can save big bucks on some new expandable suitcases right now.
Whether your next trip is likely to be an alternative city break , a long-haul holiday (perhaps the Amalfi Coast?) or a short staycation, you need a good piece of luggage you can rely on time and time again. And with chic, colorful carry-ons, durable weekend bags and more, Away always has us covered.
The brand rarely offers discounts, so when they do slash prices you can bet we'll be taking full advantage. Here are the marked-down suitcases and other travel essentials we're scooping up this Black Friday.
The best Away luggage Black Friday deals in the US
Away is one of the brands that's really treating us this Cyber Weekend because their Black Friday offer is live from Thursday November 17 (AKA, right now!) through to Cyber Monday, November 28. That's a whopping 11 days for you to save money on shiny new luggage.
The deal is as follows: shop two suitcases and you'll save $50, or buy three suitcases and you get $100 at the checkout. This covers all sizes, styles, and colors, so you have your pick of Away's entire catalog. As we said, Away luggage deals don't come along often, so the opportunity to strike when the iron is hot and the price tag is lower shouldn't be missed. Considering that the regular carry-on usually retails for $275, this is a chance to get a nice chunk of money off.
Away Luggage Black Friday deals in the US
The best Away luggage to shop in the US Black Friday sales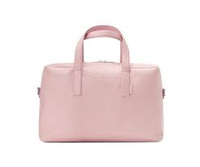 The Everywhere Bag: was $245 now $195 (save $50) | Away
Find pockets for all of your travel essentials—that 15-inch laptop, that in-case-of-emergencies umbrella, and more—in this blush leather weekender, which will make you look way more put-together at the airport than you actually feel.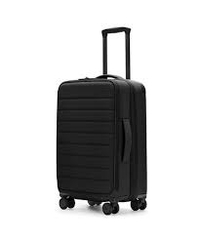 The Carry-On Flex: usually $325 now $285 when you buy three | Away
Perfect for those over-packers (guilty!), this expandable carry-on suitcase allows for an extra 2.25" of space via a zippable "flex" system, for when you simply cannot leave that last-minute souvenir behind.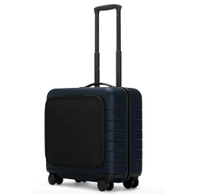 The Daily Carry-On with Pocket: usually $245 now $205 when you buy three | Away
The cutest little carry-on you ever did see, this mini hard-shell suitcase is perfect for day trips and business meetings, with removable interior compartments, room for a 13" laptop and an exterior pocket for important documents.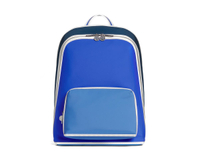 The Front Pocket Backpack: $195 | Away
Roomy enough for airport travel but durable enough as a day pack, this carry-all features water-resistant nylon, breathable mesh panels and padded shoulder straps for comfort, and a wraparound zip opening for handily easy access to the bag's main compartment.
The best Away luggage Black Friday deals in the UK
Away's Black Friday offer is already live in the UK, too, running from November 17 all the way through to Cyber Monday on November 28. The deal is very similar to the offering in the US—in fact, it's slightly better.
You can save £50 when you buy two suitcases, or £120 when you buy three, meaning there's some decent money-saving to be had until the end of the month. Below are some of our favorites on which we'll be reaping that hefty discount.
Away luggage Black Friday deals in the UK
Bags & accessories: Save up to 40% in the clearance sale on selected items, while stocks last
F.A.R. Tote: The price tag of this handy carry-all tote has been slashed by £41
Suitcases: Save £50 when you buy two suitcases, or £120 when you buy three suitcases, across all styles, sizes, and colors, until Cyber Monday
The Mini: Get £15 off this teeny-tiny edition of the classic Away case
The best Away luggage to shop in the UK Black Friday sales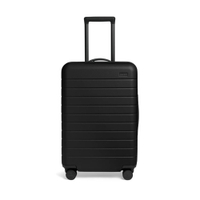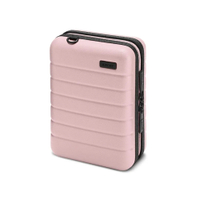 The Mini: was £45 now £30 (save £15) | Away
A teeny-tiny edition of the Away suitcase that's perfect for keeping small items like toiletries and your toothbrush together, that's now a third off while stocks last.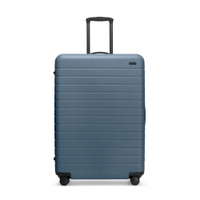 The Medium Suitcase: usually £315 now £275 when you buy three | Away
Ideal for breaks that are a week or two long, The Medium case comes with all of the Away perks you know and love: TSA-approved lock, super quiet 360° wheels, and a laundry bag, to name but a few. Pair it with some packing cubes and you'll be good to go.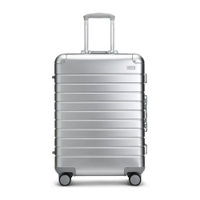 The Carry-On: Aluminium Edition: usually £545 now £505 when you buy three | Away
Available in shiny silver, metallic black or rose gold, Away's cases get even more premium with the aluminium editions. They're also a fair bit pricier, and so your second or third suitcase discount will feel extra beneficial on this one.
When is the Away luggage Black Friday sale 2022?
The 2022 Away Black Friday sale is already live, running from Thursday 17 November until Cyber Monday on November 28. There's a chance that the brand will drop more deals towards the end of the month, but if there's something in particular you have your eye on don't hang around to add it to your cart—you don't want your suitcase-of-choice to sell out!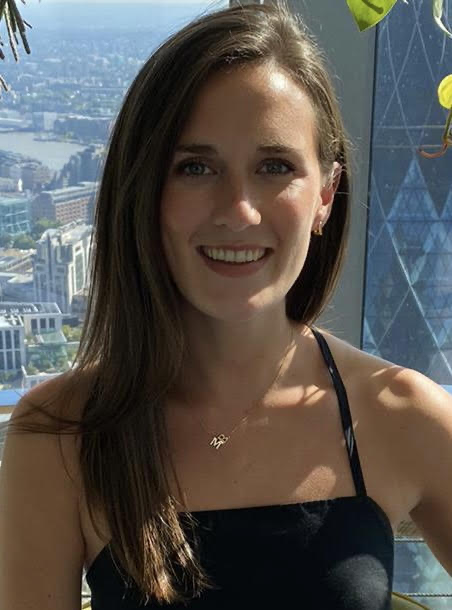 Maisie is a Freelance Writer and Editor, covering e-commerce and lifestyle content for various online publications. She has previously worked for Yahoo UK, Mail Online, Fabulous, The Sun Online, Grazia and Marie Claire UK, where she covered everything from fashion, beauty, travel to royals and celebrity news. When she's not tracking down the best deals and discounts on the latest must-have products, she can be found slathering lotions and potions on, shopping for new clothes her wardrobe can't home, home interiors, or swooning over adorable French Bulldogs—or frantically trying to solve the Sudoku puzzle like it's a challenge on Squid Game.
With contributions from