Britney Spears' life and conservatorship will be the focus of new BBC doc
A 'Free Britney' documentary has been picked up by yet another broadcaster, bringing Spears back into the spotlight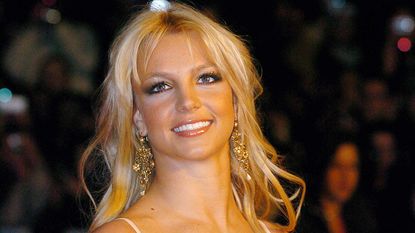 (Image credit: Getty/ PASCAL GUYOT)
Broadcasters are lining up to document Britney Spears' sudden and dramatic rise to fame, following the recent Hulu documentary Framing Britney Spears.
Since the documentary aired last month, Netflix has pledged to make its own documentary recount of the pop star's life. And now the BBC is following suit—the British Broadcasting Corporation has also announced the release of a docu-film centered on the singer's long-standing legal arrangements and the #FreeBritney campaign.
Instead of focusing on Spears' entire career and time in the spotlight, the BBC has promised that its documentary, which will feature BAFTA-winning journalist Mobeen Azharand, for a deeper look into the star's contentious conservatorship.
BBC announces new #FreeBritney documentary and today we have court day 💕 pic.twitter.com/l2A2wo7IAnMarch 17, 2021
See more
Mobeen Azharand will visit the pop star's hometown of Kentwood, Louisiana as well as current residence of Los Angeles, California, in the BBC documentary, which is slated to air on BBC Two later this spring.
In order to learn more about the woman behind the headlines, Azharand will attend court hearings and speak with Spears' friends and family. Since news of the documentary has leaked, Azharand has come out and said: "I went to LA in search of the truth of how Britney Spears, one of the biggest pop stars on the planet, ended up in a conservatorship."
Azharand explained. "I found myself in a world of lawyers, superfans and paparazzi and spent time with many of the people who've had a front-row seat in Britney's life. This film taps into the energy of the #FreeBritney movement and questions the industry, fandom and the laws that facilitate conservatorship."
A month before the BBC's announcement, a judge had denied Britney Spears' father's request for total control over her finances.
The judge examined the current legalities surrounding the conservatorship, which Jamie Spears (Britney's father) has had complete control over since 2008. Even though Britney Spears had contested the current hold on her finances, the court saw it fit to uphold the previous ruling that authorized a financial firm as the singer's co-conservator.
While all these recent changes are going on in Spears' life, the BBC has assured viewers that they will continue to follow the court cases.
Since December 2020, Kudzai has worked as a trainee journalist at FUTURE, writing about fashion, entertainment and beauty content for My Imperfect Life.

Kudzai previously worked as a freelance fashion wardrobe stylist, directing magazine photoshoots and coordinating the fashion direction of recording artists.

A fully qualified Journalism and Media graduate from De Mont Fort University, Kudzai graduated in the summer of 2020.