Everything you need to know about Rihanna's Fenty Hair drop
Queen RiRi is rumored to be launching Fenty Hair after trademarking the term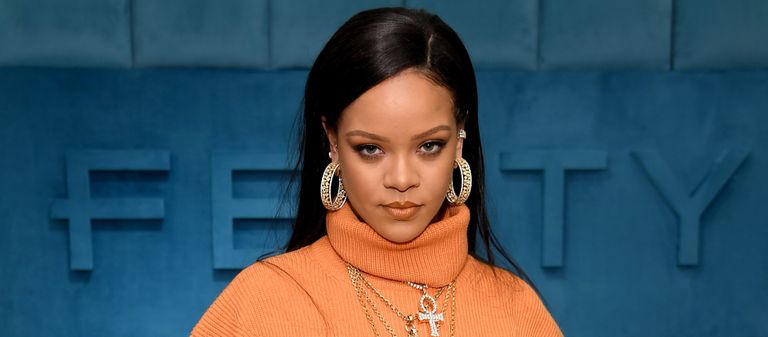 (Image credit: Dimitrios Kambouris/Getty)
Fenty's lipstick came first. Then Fenty Skin took over. (We're big fans of the Fenty Skin Flash Nap eye cream, FYI!) If you felt that Rihanna's next step was a new album, we're sorry to disappoint. Based on the legal papers just filed, Rihanna's next major move looks to be a line of haircare products: Fenty Hair. 
According to reports, Rihanna's company Roraj Trade LLC has filed a trademark for "Fenty Hair," meaning that a range of Rihanna-approved haircare products could be on the way!
The trademark, which was filed on March 3rd, is said to cover everything from relaxing, straightening, and waving products, but the Bajan queen doesn't stop there. She also has an exclusive hair dye collection, which will be released just in time for hot girl summer. 
Fans are already stoked despite the lack of specific details about the Fenty Beauty expansion. Some have even speculated that in the music video for N.E.R.D. and Lemon, the music icon hinted at the launch of a hair line—which is a bit of a stretch, but we're here for it. 
Of course, Twitter has exploded with excitement over the news, with one commenter going so far as to add: "Bruv. This empire keeps growing. I'm here for it. When is IPO?!? Can I buy some stocks?!?!" 
Another Navy supporter added: "Can't wait to be around the house in my Fenty furniture, Fenty Skin on, in my Savage X Fenty, doing my Fenty Hair, wearing Fenty X Puma, while listening to absolutely NOTHING." 
Rihanna is also said to be working on a highly-anticipated Caribbean cookbook inspired by her favorite Barbadian dishes. The singer told Closer Magazine that the new venture was thanks to her time in quarantine, saying: "I love what I do—but I am always busy and quarantine gave me the time to do things I wouldn't always have been able to do—watch an entire box set in a day, cook, go for walk." 
"It's important we do little things we enjoy and are kind to ourselves." 
She added that during the ongoing pandemic "you have no choice but to be still" and explained how she took the opportunity to explore her own "thoughts and imagination and it really helped my creativity blossom." Clearly!