Girlfriend Collective's GF Starter Pack is the perfect excuse to upgrade your athleisure
And it's on sale!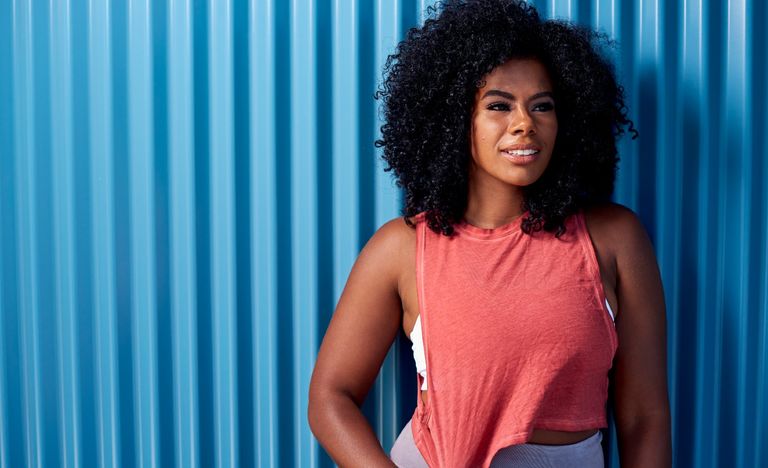 (Image credit: Cavan Images/Getty Images)
If spring cleaning has left your closet looking a little bare, now's the perfect opportunity to update your athleisure collection with some fresh picks.
Girlfriend Collective is offering 30-percent off your first "GF Starter Pack" for a limited time, which is honestly perfect for refreshing your best working from home clothes. 
This isn't just a one outfit type of deal either—the GF Starter Pack consists of two bra and legging sets, one pair of underwear, and one pair of socks. That's basically two outfits worth of stuff! And you get to choose which ones you want from the options they've provided—though the brand does recommend you at least try one Compressive legging and one FLOAT legging to get the "full experience."
Whether you're looking for the best black gym leggings or a convenient pair of the best leggings with pockets, you'll want to take advantage of this deal while it's still going on.
How does the GF Starter Pack deal work?
If it's your first time ordering from the site, you have the option to shop the GF Starter Pack collection, which can be found at the top of the website. There, you'll find options for leggings, bras, socks, and underwear. Once you pick out your six items, you'll be provided with your own personal discount code for 30-percent off the order that can be applied at checkout. 
If you're not sure where to start, we put our favorite picks from the collection below for you to shop:
GF Starter Pack Top Picks
Girlfriend Collective Midnight Dylan Bra | $38 
A trendy and chic sports bra that's almost cute enough to pair with a slick pair of jeans.
View Deal
Girlfriend Collective Fig Juliet Bra | $38
Wear it alone or under your favorite workout top or alone, this sports bra will help provide you support and comfort in style. Plus, check out the stunning colors it's available in.
View Deal
Girlfriend Collective Black High-Rise Pocket Legging | $78 
Ditch bringing your purse to the gym or on errands with a pair of leggings with pockets. They also help hold everything in so that you can worry less about your pants slipping.
View Deal
Girlfriend Collective Biome FLOAT Seamless High-Rise Legging | $68
Add a pop of color to your athleisure wardrobe with a pair of high-rise leggings. Made with sustainable materials, the brand aims to provide transparency so that you know exactly where your clothing comes from.
View Deal
Girlfriend Collective Copper High-Rise Thong | $14

If you're a fan of high-rise bottoms, this thong aims to smooth your body and provide a seamless look.View Deal
Girlfriend Collective Neon Please Recycle Crew Sock | $14
Made of 100-percent recycled plastic bottles sustainable never looked this good.
View Deal