Hailey Bieber reveals one exercise that keeps her mentally and physically fit
Hailey Bieber reveals which fitness activity has become a haven for her mental and physical health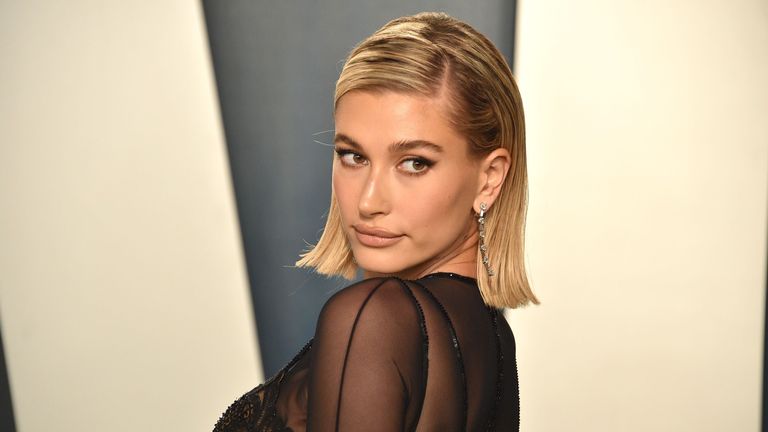 (Image credit: David Crotty / Contributor Getty)
Hailey Bieber is the gift that just keeps on giving when it comes to telling her fans her feel good secrets.
First, the model revealed her skincare routine and now she's given an insight into the one exercise that has helped her get into the best shape of her life - (time for us to dig out our best workout clothes!)
"Exercise keeps my mind and my body really healthy," Hailey spilled on the Women's Health UK's Going for Goal podcast.
"I used to be a ballet dancer so Pilates for me gets my body personally in the best shape, because it's very elongating."
The model continued: "A lot of the movements in Pilates are very similar to dance and I think that's why I identify with and like it so much." 
Hailey has been spotted attending Forma Pilates in LA with celebrity friend Kendall Jenner wearing a cropped top which would co-ordinate well with these best black gym leggings. And she credited the method for really improving her "mental awareness".
Aside from Pilates, Hailey is no stranger to boxing as well as spending "a couple of sessions a week in the gym, weight training and cardio" and if you want to follow suit you might want to invest in some of the best sustainable activewear.
Hailey has had to deal with being in the spotlight - even more so since she married popstar Justin Bieber back in 2018.
And as a result, she's not afraid to admit she's had therapy to help her cope with the pressure of fame - and with it, the negative comments from online trolls.
She once said: "The way that I've dealt with a lot of the negative attention is…I've talked it a lot through with a therapist, and I do therapy consistently."
But also praised husband Justin for being a great support.
"I'm also married to someone that's been dealing with this a lot longer than I have, to an extremely... like the highest level it could possibly be, [so,] I think being able to share that world with somebody that understands it even better than I do has been so helpful."