Jennifer Aniston revealed what Rachel Green would be doing now and we'd expect nothing less
We only wish it could actually see this happen IRL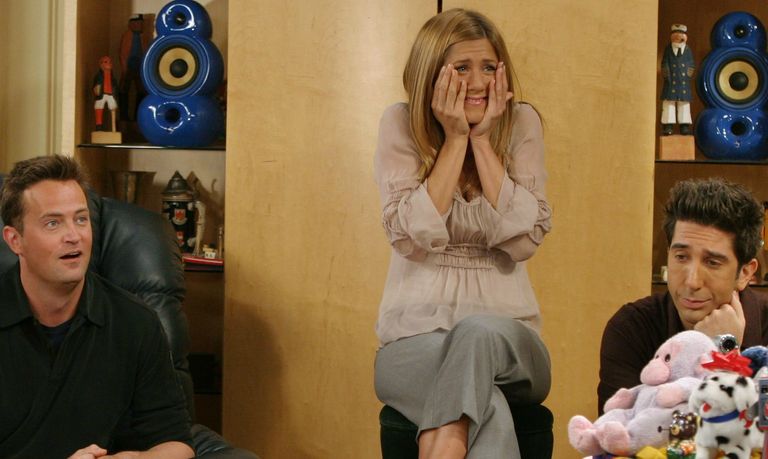 (Image credit: Photo by David Hume Kennerly/Getty Images)
With the long-awaited Friends reunion growing closer and closer, we'll take all the Friends content we can get. Days before we see the gang back together, Jennifer Aniston has shared some interesting thoughts on Rachel Green's career, and we only wish we could see it happen.
We all have our favorite Friends character, and for many of us, it's the fashion icon herself, Rachel Green. Her style in Friends still gives us inspiration in 2021, from that green dress to the exact shade of lipstick Aniston wore as Rachel.
thinking about rachel green and some of her iconic outfits pic.twitter.com/IPvKnE1zzVMarch 21, 2021
See more
So it's no surprise Jennifer reckons Rachel would have moved on to designing her own line.
She said in an interview with People: "I would like to have maybe started a clothing line of my own, and it's sort of a small franchise."
A clothing line seems like such a no-brainer, it would definitely be the perfect career route for our fashion queen, Rachel Green (did that rhyme?).
We can picture a 90s nostalgic line, with amazingly fitting vintage blue jeans, retro tees, alongside sophisticated and simple slip dresses, skirts, and blouses. Basically, we're just picturing everything she ever wore in Friends.
Just typing in 'Rachel Green' on Twitter or Instagram, you'll find endless appreciation posts for her fits. One Twitter user said what we've all been thinking: "Desperately waiting for 90s fashion to be back so I can dress like 1995 Rachel Green."
Desperately waiting for 90s fashion to be back so I can dress like 1995 Rachel Green pic.twitter.com/pXALmb8EpMMay 20, 2021
See more
Aniston also added that she pictures Rachel still living in New York City, but on the Upper East Side—obviously.
Courtney Cox shared her thoughts on where Monica would be, whose outfits in the first few seasons were also up there with Rachel's.
She said: "I always just feel like Monica would be doing something competitively with other mothers and trying to outdo them, whether it's the bake sale at school or something. I mean, she'd be so annoying. She'd be at the head of the PTA or something."
The Friends reunion airs on the 27th with a list of special guests and is sure to be an emotional trip down memory lane.
Naomi is trainee news writer who writes for My Imperfect life, Woman & Home and Goodto. Naomi writes articles from fashion trends and skincare to entertainment news.