Which is the top fitness brand according to TikTok?
Adidas, Lululemon, Nike—who came out on top?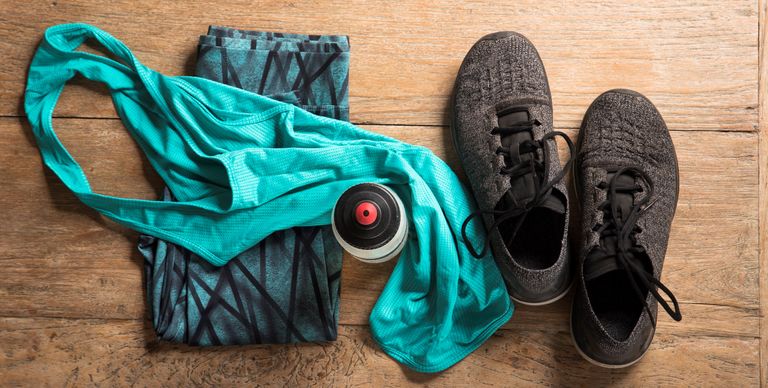 (Image credit: Getty)
These days, it's practically essential to post pictures or videos of ourselves going to the gym, yoga, or Pilates. If it's not on social, did it even really happen, right? From progress photos to testing out activewear accessories, we love to show off our favorite fitness activities.
Gym style, though has made its way into mainstream fashion through athleisure. So, if you're allergic to working out, that doesn't mean you still can't dress the part. (Our black gym leggings definitely see more time at brunch than on the bench press machine.)
Whether you're looking for the best workout clothes or simply cozy loungewear, TikTok-ers have declared one fitness brand superior over all the others.
Golfsupport.com took a look at the most hashtagged athleisure brands on TikTok and (like the My Imperfect Life team) found Nike to be the ultimate brand leader—with 9.3 billion users hashtagging the brand. This may not come as a surprise as the brand has collaborated with a wide range of stars, including rapper Kanye West, singer Lil Nas X, and basketball player Michael Jordan. Nike has also been incorporating more sustainable practices into its products too—in an effort to meet shoppers' needs and expectations.
Surprisingly, following closely behind Nike—at the number two spot—is Gymshark, a UK-based brand, that's quickly risen to a household name. Gymshark was founded in 2012 by high-schoolers and with over 3 billion hashtags on TikTok, it's clear that shoppers really like the fitness brand.
Typically, Nike and Adidas are neck-and-neck competitors, but the latter is only the third most-used hashtag on the social media app, with 2.6 billion hashtags.
For women who love quality leggings, Lululemon has become a cult favorite among shoppers for many reasons. TikTokers have not been silent in sharing their love for the brand either—766.5 million posts have included the brand's hashtag, so whether you're practicing yoga, low-impact fitness, or just want a stylish pair of comfy pants to wear out, this brand has been TikTok-approved.
Rounding out the rest of TikTok's ten top fitness brands are Puma, Under Armour, Patagonia, Peloton, Reebok and Decathlon.
Rylee is a digital news writer for woman&home and My Imperfect Life. When she's not writing, you can find her thinking about her next travel destination or testing out the latest fashion trends.