Nike workout clothes: which fitness fashions should you invest in?
Nike workout clothes for women are super popular but are they worth the hype? We investigated...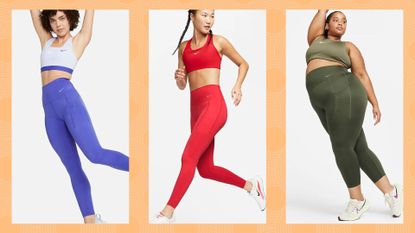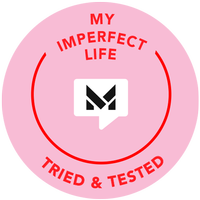 (Image credit: Nike)
My Imperfect Life Verdict
After testing various activewear brands, Nike workout clothes came out on top as the most consistent across the board for quality, fit and technical design features.
Reasons to buy
+

Very comfortable

+

Performance-enhancing features

+

High quality
Reasons to avoid
-

More expensive than some on the market
If you're thinking of investing in some Nike workout clothes, you came to the right place. Whether you're a yoga bunny or a running fanatic (or you love a bit of both), it's important to have good gear that will accommodate your workout needs.
The best workout clothes offer something for everyone—whether you prefer high-intensity workouts or slower, less physically demanding sessions. Gym clothes are designed to make working out a more comfortable and pleasant experience—whatever the activity.
We rounded up a shortlist of activewear brands we think have the best fitness fashions, from training tanks to joggers and various types of leggings. But while each has its own unique offerings, after testing out options in numerous high-impact workouts, there was one brand that just clinched the top spot...Nike.
If you're an avid gym-goer, it's likely you'll already have some Nike apparel in your wardrobe, whether it's a trusty sports bra, some classic black gym leggings, or even some of the brand's many running trainers. Nike is a brand trusted by actual athletes, as the garments not only make working out feel nice but also make it easier as well, thanks to their functional elements—so much so that it's endorsed by sporting professionals like Serena Williams, Simone Biles and Mo Farah.
Nike workout clothes: the My Imperfect Life review
The Nike workout clothes we tried and tested
1. Nike One Leggings
Nike One leggings (opens in new tab) are a great choice for everyday wear. They are super-stretchy so they truly deliver that "second skin" feeling, which most leggings aim for. Their flexible, "barely there" nature makes them perfect for a whole range of different sports and activities—whether it's getting into different positions during yoga or taking to a spinning bike.
These leggings, like others that the brand offers, also have zero transparency—which means they pass the "squat test" (a.k.a. doing a squat to see if your underwear is visible through the garment).
But perhaps the best feature of these leggings—and Nike leggings on the whole—is how cooling they are. They're made up of a fast-drying material that helps to get rid of sweat. But they are also designed with mesh panels at the back of the legs, to ensure an airy workout.
2. Nike high-support sports bra
A key part of a women's workout collection is a sports bra, but there's no point in buying one if it can't withstand impact.
The Nike Swoosh (opens in new tab)high-support sports bra does exactly as the name suggests—extra support during those intense exercise sessions. There's nothing worse than a bra that doesn't support you when you need it most—be it on the treadmill, during an intensive hit session, or in a dance class. But this sports bra really does. The straps are adjustable, so you can tailor just how much support you want and the bra molds to your body shape beautifully—making it super comfortable to wear.
It's not the only Nike sports bra that delivers this maximum support. The Nike Alpha (opens in new tab) high-support bra is another great choice, particularly if you have a bigger bust—which can make working out difficult at times.
Perhaps one of the reasons for this is the fact that Nike sells sports bras in actual bra sizes, rather than just "S", "M" or "L," which can be ambiguous at times.
Pricing of Nike workout clothes
There's no denying that there are cheaper options out there when it comes to activewear. However, the quality of Nike's products—across the board—justifies spending a little more.
It's worth pointing out that Nike prices are also mid-range compared to other retailers and is a cheaper alternative to premium brands, like Sweaty Betty and Lululemon. Nike gym leggings, for example, usually start from $40 / £35, whereas Girlfriend Collective leggings retail around $68 / £65, and Sweaty Betty and Lululemon options typically start at around $85 / £70.
While Nike is more expensive than H&M, ASOS and Boux Avenue's offerings, the technical elements—like breathability, fast-drying fabrics and a general lightness to the garments—make it a step above the rest. Essentially, you're splashing out a little more for features that aid your workout—like leggings with compression and sports bras that actually support you.
Nike activewear can be purchased directly on the brand's official website (opens in new tab), or through marketplace retailers, such as ASOS (opens in new tab), Nordstrom (opens in new tab) and Macy's (opens in new tab).
Quality of Nike workout clothes
Nike has been designing clothes since the 1960s—so they have 50 years of experience under their belt in the sportswear department. And it really shows in terms of the products, which stand out for three key reasons: exceptional high quality, their technical features and their impeccable design.
Technical features of Nike workout clothes
Nike pays a lot of attention to the technical features of their clothes in order to help an individual's performance. Numerous pieces in Nike's collection are made with the brand's Dri-FIT technology, a microfiber, polyester fabric that moves sweat away from the body and to the fabric surface, where it evaporates. The result? Athletes are kept dry and comfortable. Whether you prefer to work out in tight or loose-fitting clothes, Nike has the full range.
Some pieces are made with mesh panels, either on the bottom of leggings or in the middle of sports bras, to offer additional ventilation—which is always welcome during a workout. Others, like the Nike Victory Women's Training leggings, are made with graduated compression which targets key muscle groups. Some leggings also offer seamless sides, which means you won't feel any fabric digging into you during a workout session—it's little details like these that make all the difference.
Ultimately, Nike workout clothes are functional and performance-driven, which is what most people look for in activewear.
Fit of Nike workout clothes
This quality and dedication to detail can also be seen in the fit of the garments, too. Leggings are soft and stretchy but are durable and thick enough so they are not transparent.
Sports bras are supportive but mold to the shape of a woman's body and actually stay in place during a high-impact session. Likewise, Nike tops are designed to flatter, with the option for either loose or tight-fitting clothing—whichever an individual prefers.
Comfort of Nike workout clothes
Working out should be a pleasant experience and the purpose of activewear is to make an athlete feel as comfortable as possible. It's clear that a lot of attention goes into the design of Nike's clothes as the brand's offering is as comfortable as it gets, with slimline fast-drying running tights, alongside lightweight, airy tops and purpose-built sports bras.
In fact, Nike's workout clothes are so comfy they aren't just limited to the gym. With the rise of athleisure, people wear them every day and love how good they feel, even when they're not exercising.
So, are Nike workout clothes worth the investment?
Yes, from fashion to function, after putting them to the test, we can confidently say Nike workout clothes are worth the buy!
Lizzie is a freelance lifestyle and culture journalist who writes for titles such as Metro.co.uk, Evening Standard, Refinery29, Woman & Home, Ideal Home and Spectator Life. You'll find her looking up new restaurants and bars on Instagram or scrolling through cute dog videos. She also loves travelling, running, cooking and cross-stitching.