Study reveals young people are scrolling social media before bed to avoid emotions
Scrolling social media before bed not only makes it harder to sleep, but can also negatively affect your mental health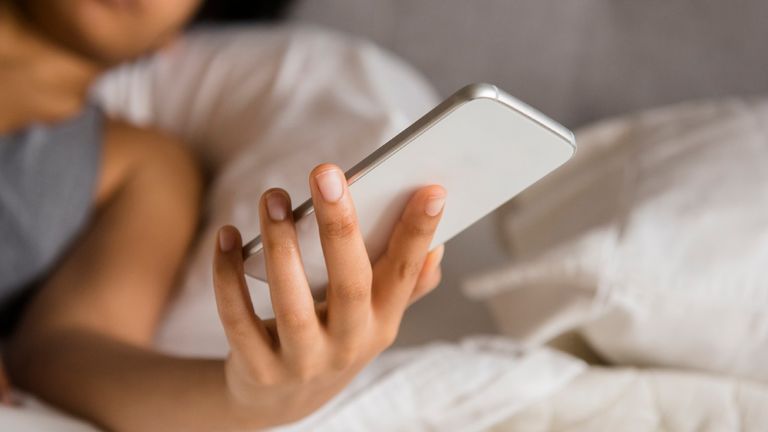 (Image credit: Getty Images / JGI / Jamie Grill)
Wellbeing is the word on everyone's lips right now. Never has it been more important to take a little bit of time for you, for some much-needed self-care day ideas, a session with the best meditation apps, a little yoga, or even just a nice long bath. 
Sleep and having a good nighttime routine can be an essential part of our wellbeing. However, many are not using that time before we go to bed to reflect, unwind and feel our emotions fully. Instead, a new study from Vita Health Group has shown that young people are actively using social media to avoid facing up to their feelings.
What many of us might not realize is those little habits like scrolling Instagram before bed might be having a much larger impact on our mental health.
How to relax: 7 relaxation techniques to help relieve stress
Vita Health's study showed that 56-percent of young people between the ages of 18 and 24 are scrolling social media every night before they go to bed. 
Tom Bivins, head of ergonomics and wellbeing at Vita Health Group, says: "The emotional avoidance tactic of using social media in bed is contributing to the deterioration of mental health in young people."
He continues: "Night-time is often the first time we are left alone with our thoughts without distraction. While this might come as a welcome relief to some, our research suggests that young people are widely turning to social media before sleeping, and this could be an attempt to push negative or uncomfortable thoughts out of mind."
It's understandable given the year we've all had—and all the stresses and emotions young people are dealing with, including lockdown rage—that the easiest thing to do is distract yourself and not think about how you feel, when in actual fact confronting your emotions and letting yourself unwind properly before bed can have lasting, positive effects.
Bivins also says: "The danger of scrambling for a distraction is that emotional avoidance is only a temporary fix." 
He continues: "Taking a little time each day to engage in self-reflection can be really beneficial. It can help people to process their thoughts and feelings, and offers the opportunity to put things into perspective. This is particularly relevant for all of us right now given the impact of the pandemic, especially when life can feel repetitive and challenging."