SheaMoisture has pledged £50,000 to Black British women who are key workers
Beauty brand SheaMoisture has launched a new campaign entitled#TheSheaHeroes to uplift black women key workers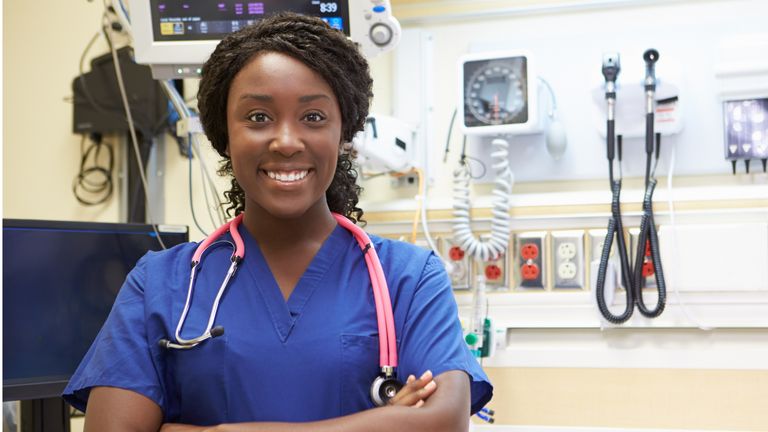 (Image credit: SheaMoisture UK)
SheaMoisture has launched a new campaign championing Black British women in key worker roles, pledging £50,000 towards the course.
The popular hair brand, which specialises in products for afro and curly hair textures, has debuted #TheSheaHeroes - a campaign supporting Black British women who have been working in essential roles during the festive season.
The campaign is part of the brand's promise to "overserve the underserved," and has come as a result of the pandemic, which has seen a disproportionate number of Black women affected by COVID-19. In fact, the campaign states that recent figures show that 14% of keyworkers are from BME backgrounds compared to a workforce average of 12%.
To give back, SheaMoisture's gifting campaign which kicked off on Monday invites Black British women who are NHS and Health workers, blue light workers, supermarket and delivery workers and teachers or educators to share their stories of how they have supported their communities and the country during this turbulent year whilst using the hashtag #TheSheaHeroes.
Entries will then close on the 18th December and the brand will pick one deserving winner from each of the five categories to gift £10,000 as well as two secondary winners from each category who will receive £1,250 each.
The campaign is SheaMoisture's second initiative to support Black women this year, after the brand also donated £40,000 to Black female-owned UK hair salons in May 2020.
"The keyworkers have been the vital heroes during the pandemic. They have put their safety at risk to ensure that all of us are safe," said Cara Sabin, CEO of SheaMoisture. "We thank each and every keyworker for their continued hard work. Their dedication throughout the pandemic has not gone unnoticed by SheaMoisture, and it gives us great pleasure to give back to these strong, amazing women, who we consider to be #SheaHeroes."
What an amazing campaign!
Sagal is a journalist, specialising in lifestyle, pop culture, fashion and beauty. She has written for a number of publications including Vogue, Glamour, Stylist, Evening Standard, Bustle, You Magazine, Dazed and Wonderland to name a few.