Sunset lamps are viral on TikTok—here's where to buy the trendy home decor
Want better lighting for your TikTok videos? Sunset lamps are the home decor trend for you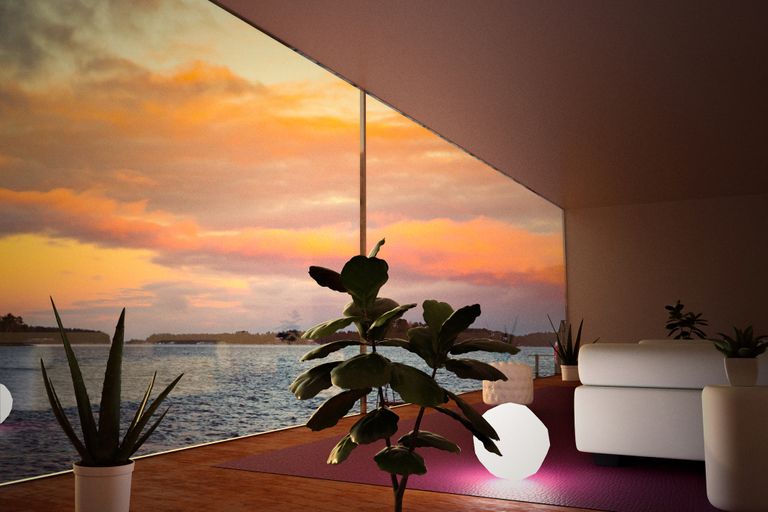 (Image credit: Getty)
TikTok users know just how important good lighting is—and sunset lamps will give you that magical glow.
Knowing the best time of the day to catch that golden-hour gleam can sometimes feel like a hassle, but the home decor trend going viral on the video-sharing app is here to make it loads easier.
Here's everything you need to know about sunset lamps—including, most importantly, where to get one of your own.
---
---
With TikTok evolving and evaluating every video upload, you want to make sure your content is the best quality possible.
With that being said, you don't need to invest in fancy videography gear, super expensive glamour lighting or complicated TikTok hacks for your videos to do well, because social media influencers have discovered the sunset lamp—and now it's going viral.
Good lighting is the main component of any great image or video. And now we have incredible sunset projection lamps to help elevate any social post. These light fixtures emit a warm, sunset-light glow in various colors, from pale pinks to the deepest blues. (Take that seasonal affective disorder!)
There's no need to break the bank to get clean, beautiful footage for your social media feeds—we've got a handy round-up of the best sunset lamps for all budgets.
The best TikTok-approved sunset lamps to buy:
1. DAHAI 90° Rotation Rainbow Projection Lamp
If you dream of creating romantic #FlipTheSwitch challenges, you need to invest in this modern floor lamp. Amazon's specifications read: "Please remember that due to the lighting effects, the monitor's brightness/contrast settings, etc, there will be some slight differences in the color of the pictures and the actual items. Measured by hand, deviations of 1-2 cm are possible."
2. Seyurigaoka Projection Sunset Light with 90° Rotatable Rainbow Bedroom Lamp
Do you want to be able to set off the atmosphere at home? The Walmart-sold sunset scene lamp is available to pick up on your daily shop and it's still in stock!
3. Sparkly Trees The Mellow Sunset Lamp
The Mellow Sunset Lamp is fully adjustable, so you can cover a portion of the room, like if you want to give your ceiling a glowing effect, or the whole shebang for a full, romantic ambiance.
4. Aunus Sunset Projection Lamp
You'll get brighter brights and lighter lights thanks to the high-transparency lens and a high-power luminous core of the Aunus Sunset Projection Lamp.
5. 'Halo Mini' Sunset Red Floor Lamp or Color Projector by Mandalaki Studio
Yes, it's pricey, but it's like having a real-deal art light installation in your very own bedroom. Designed by the Mandalaki studio as the midpoint of art and technology, the projector offers a sunset red or deep blue colorway.