These are the wildest TikTok trends 2021 has gifted us so far
Hold on to your hats: the TikTok trends 2021 gave us were nothing short of wild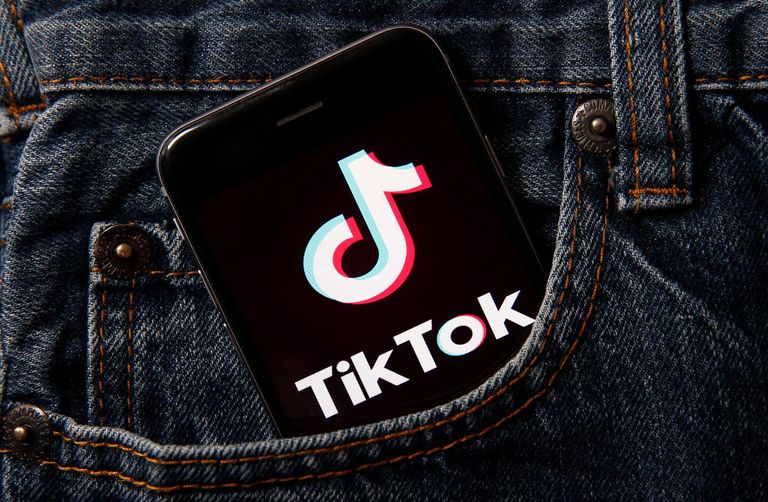 (Image credit: Chesnot / Getty)
What are some of your favorite TikTok trends? 2021 has blessed our feeds with plenty of beauty hacks, pesto eggs and, of course, ridiculous challenges that never should have started. It's all part of the platform's charm.
While some viral videos provide timesavers in the kitchen department or give you the scoop on fun fashion how-tos, others are so wild you'll wonder how they even began in the first place.
Let's revisit some of the most chaotic TikTok moments we've experienced this year. Hold onto your hats, and no, don't grab any milk crates!
---
---
Wildest TikTok trends 2021 gave us so far
1. The TikTok Stealing Challenge
As the name suggests, the TikTok Stealing Challenge requires platform users to snag tools from their high school classrooms, restrooms and hallways without permission. In the process, items like fire extinguishers, soap dispensers and lab microscopes have gone missing, and some schools are firing back with disciplinary action.
2. The Milk Crate Challenge
Some people believe the Milk Crate Challenge is a chance to earn viral fame. TikTok higher-ups see it as a way for app users to get seriously injured. The trend consists of stacking plastic milk crates on top of each other to create a rickety staircase of sorts. Spoiler alert: most attempts to climb said stairs do not end well. TikTok officials even had to go so far as to ban these videos from the platform.
3. Fake Window Challenge
In times of quarantine and self-isolation, TikTokers decided to project fake scenes on their wall—be it rainforests, cityscapes and more—to make it seem as though they're in a location they're actually not. Hey, those travel restrictions got us a little stir crazy, OK? If we couldn't hop on a plane to our favorite island, this was the next best option.
4. The Sundress Challenge
Fashionistas who want to seize an opportunity for internet fame from the Sundress Challenge need not worry, the challenge doesn't involve clothing at all. The Sundress Challenge is essentially just about having sex in as many public places as possible. No, this was not an inside look at summer styles. In fact, this NSFW trend actually got banned.
5. Berries and Cream
Justin McElroy, @hoopsmcelroy—who you might recognize from My Brother and Me, Sawbones and The Adventure Zone—did the unthinkable and the unnecessary. He uncovered a very catchy-yet-irritating 2007 Starburst video about berries and cream.
"Please make great art with this sound," he wrote. "It's what we all need."
This is the great art people have made while donning their renaissance garb, like the actor in the commercial.
6. The Harry Styles Challenge
If you wanted to know what you'd look like on Harry's arm, this trend is the way to find out. Move over, Olivia Wilde. Take notes on the beneficial, educational clip below.
7. Sneaky Links
Essentially, this is social media's way of allowing quick hookups to come to fruition. "Sneaky links" let TikTok users arrange an in-person meet-up for a casual fling, and some platform users go so far as to have a dedicated sneaky links schedule—commitment for the commitment-phobes.
8. Towel Challenge
To keep boredom at bay this summer, many app users decided to attempt the TikTok Towel Challenge, which requires them to unlink their intertwined towels through crazy moves. As you grip your towel from each side, interlock it with your buddy's towel, which will be held in a similar fashion. Then, it's game on! However, some argue whether or not this can actually be done. Take a look—or try it out—and see for yourself.
Danielle is a writer for My Imperfect Life, where she particularly enjoys covering lifestyle and entertainment news. She was previously the editor of Time Out New York Kids and a news editor at Elite Daily. When she's not working, you can find her reading a good book and enjoying a cup of coffee. Follow her @dvwrites.