These TikTok yoga pants have gone viral for their booty-lifting effect
These TikTok yoga pants are still crazy-popular! See why everyone loves the viral Seasum leggings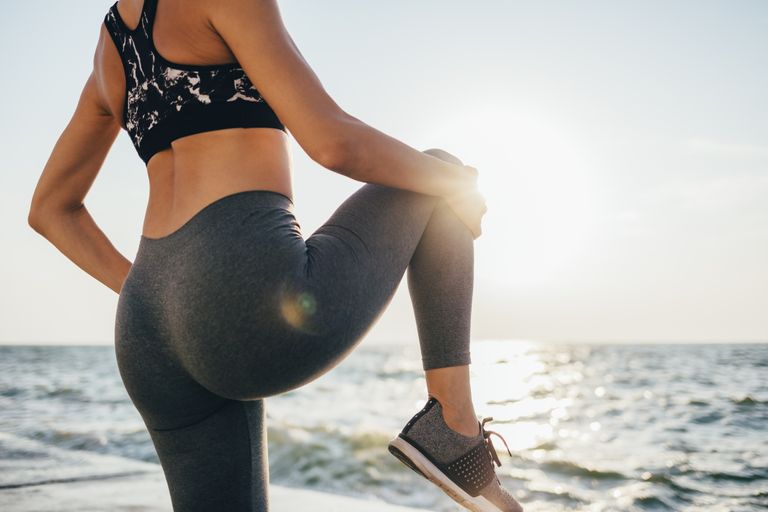 (Image credit: Getty)
By Sarah Finley
For those of us dying for a Megan Thee Stallion-worthy butt, TikTok yoga pants like these viral Seasum leggings could be the answer to our collective prayers.
The high-waisted yoga pants are like the Sisterhood of the Traveling Leggings—they seem to flatter pretty much everyone that tries them. Sold on Amazon, these butt-lifting gym leggings have more than 62,000 ratings, the majority of which are five stars. They also have a price tag of less than $20 (£15), making them a serious bargain to boot.
Influencers and fitness fans alike have been taking to the app to share videos wearing the workout clothes, while also showing off the pant's slimming effects and butt-lifting powers. Here's everything need to know about the viral Seasum leggings.
---
---
Shop the Seasum TikTok yoga pants below:
Seasum High Waist Yoga Pants in Black
Seasum High Waist Yoga Pants in black| from $18.99 | from £4.31
Meet the butt-lifting leggings that have quickly become the most famous TikTok yoga pants on the app.
Seasum butt lifting leggings
All Seasum butt lifting leggings | from $9.99 | from £4.31

Seasum leggings have a wide array of colors, textures, and leggings—over 38 different options to choose from.
The Seasum "butt lift" leggings, which are also said to help support the tummy area, first went viral when influencer Lauren Wolfe posted a video about them. "My butt does not look like this in other leggings," Wolfe said.
Explaining that her booty is on the smaller size and showing off how she looked in the leggings, Wolfe raved about the yoga pants, which gave her the appearance of having more curves.
Wolfe's video about the yoga pants—which come in black and a variety of other colorways and patterns, including neon and tie-dye styles—encouraged others to purchase them and share their results. The rest, as they say, is TikTok history.
Another user "mommy.ditto" shared a video of her ordering the TikTok yoga pants and comparing how she looked in them versus regular workout clothes. Amazed by the leggings' lifting results, she said she was planning on ordering 15 more pairs.
A third fan Devin Olson shared a video trying on the pants and was visibly in shock, saying: "Oh my god, okay, please go buy these."
According to Amazon sellers, the "butt lift" effect is down to how the pants are made, as they feature a honeycomb structure. They are also described as having Brazilian "Booty Enhance" technology in them.
Freelance lifestyle journalist for @BBCBusiness @Womanandhome @ESlifeandStyle @TheIndyBest / co-host of @getajobpodcast and founder of PR secrets. I specialise in health and wellbeing, travel, business, human interest, beauty, and in-depth features.