Everyone is buying these TikTok yoga pants because of their 'butt lift' effect
These TikTok yoga pants are flying off the shelves – here's what you need to know about the Seasum leggings TikTok loves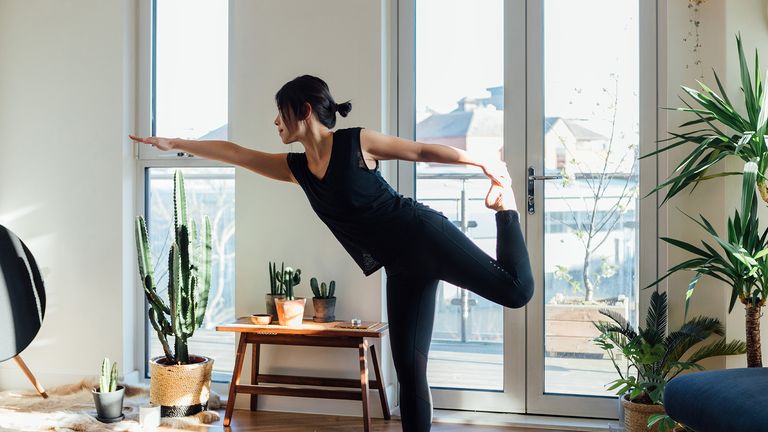 (Image credit: Oscar Wong via Getty Images)
By Sarah Finley
For those of us who aspire to have a bum like Beyoncé, these viral TikTok yoga pants could be the answer to our collective prayers. 
All hail the Seasum leggings, high waist yoga pants that seem to flatter pretty much everyone that tries them. Sold on Amazon, these butt-lifting leggings have more than 51,000 reviews, the majority of which are five stars. They also have a price tag of less than $25, making them a serious bargain to boot.
Influencers and fitness fans alike have been taking to the app to share videos wearing the pants, while also showing off their slimming effects and butt-lifting powers. Here's what you need to know about the Seasum leggings TikTok loves...
Shop the Seasum leggings TikTok loves below
Seasum High Waist Yoga Pants in Black, from $22.99, Amazon 
The famous butt lifting leggings that have quickly become the most famous TikTok yoga pants on the app.
Seasum High Waist Yoga Pants in Gray, from $22.99, Amazon 
Gray is one of the most popular colors of the Seasum leggings TikTok loves – although there are 38 different styles to choose from.View Deal
The "butt lift" leggings, which are also said to help support the tummy area, first went viral when influencer Lauren Wolfe posted a video about them. "My butt does not look like this in other leggings," she said.
Explaining that her butt is on the small size, and showing off how she looked in the leggings, she raved about them giving her the appearance of more curves.
Lauren's video about the Seasum leggings TikTok loves, which come in black and a variety of other colours including neon and tie-dye styles, encouraged others to purchase them and share their results. The rest, as they say, is history.
Another user mommy.ditto shared a video of her ordering the TikTok yoga pants and comparing how she looked in them vs normal workout leggings. Amazed by the leggings' lifting results, she said she was planning on ordering 15 more pairs. (Not if we order them first!)
A third fan Devin Olson shared a video trying on the pants and was visibly in shock, saying: "Oh my god, okay, please go buy these."
According to the Amazon sellers, the "butt lift" is down to how the pants are made, as they feature a honeycomb structure. They are also described as having Brazilian "Booty Enhance" technology in them.
UNIQUEONE Women's Yoga Pants Butt Lifting Leggings, $19.99, Amazon
An alternative to the Seasum TikTok yoga pants, these high waist workout leggings available in blue, green and black.View Deal
Another similar pair of leggings that have gone viral on the app are the above UNIQUEONE Butt Lifting Yoga Pants, which are slightly cheaper than the Seasum option at only $19.99. These also feature a mesh design and come with a wide, supportive waist band.
Considering how much of a bargain these TikTok yoga pants are, it's no surprise that some of the colours have already sold out. So if you aspire to have a Kardashian-worthy booty, you'd better be quick in bagging yourself a pair!
Ah, TikTok. Your viral powers never cease to amaze us...