The Ordinary Hyaluronic Acid Serum review: is this bargain hero hydrator enough to make your skin glow?
We review The Ordinary Hyaluronic Acid, one of the brand's most popular products...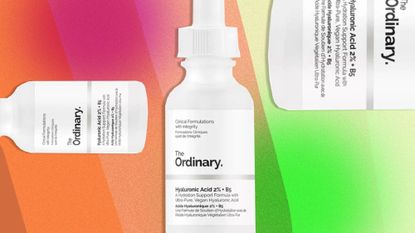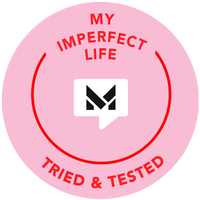 (Image credit: The Ordinary)
My Imperfect Life Verdict
A hero hydrating serum that's accessible for all budgets and skin types, The Ordinary's Hyaluronic Acid makes a great addition to any skincare routine for softer, better hydrated skin.
Reasons to buy
+

Super-affordable price tag

+

Vegan and free of alcohol and oil

+

Absorbs easily

+

Layers well with other skincare products
Reasons to avoid
-

Packaging isn't airtight

-

Slightly translucent bottle
The Ordinary Hyaluronic Acid serum is one of those products that beauty enthusiasts everywhere know and love. It's one of the most-searched-for hyaluronic acid serums on the web because it is effective and comes with a seriously affordable price tag to boot.
While other skin care products by The Ordinary, such as the Buffet serum, also contain hyaluronic acid, this is easily the fan-favorite. It's got hundreds of customer reviews online, the majority of which are five stars, and you'll often find it out of stock at beauty retailers.
Clearly, this nifty little formula is good enough to rival its more expensive counterparts—which is why it features so highly in our guide to the best hyaluronic acid serums on the market. Here's everything you need to know about The Ordinary Hyaluronic Acid Serum.
Understanding The Ordinary's pricing—why is it so affordable?
The Ordinary is known for being one of the best-loved affordable skincare brands on the market. You could quite easily argue that it was the brand that really popularized straightforward, ingredient-led skincare with the masses when it first launched back in 2016.
Priced at just $6.80 for 30ml and $12.20 for 60ml (£5.90 and £10.60 respectively for customers in the UK), The Ordinary Hyaluronic Acid really is exceptional value for money. While it's completely acceptable to spend more than this on a serum you love using, it's great for those who are on a tighter budget.
Generally, The Ordinary is able to keep their prices low because they put high concentrations of trusted active skincare ingredients in their products, instead of adding fillers such as ingredients for smell or texture. Plus, they keep everything else they do very simple—such as packaging—to ensure lower costs, meaning they can sell their products to customers at an affordable price.
The Ordinary Hyaluronic Acid serum: the packaging
The Ordinary Hyaluronic Acid 2% + B5 comes in a traditional serum bottle complete with a dropper, making it easy for you to drop the correct amount onto your face or into the palm of your hand before pressing the formula into your skin.
The packaging can all be recycled, although it's worth checking with your local authority as to whether serum bottles will be accepted curbside. Deciem's website says you can recycle your empties in their stores—which may be easier and more sensible when it comes to smaller parts of the packaging such as serum droppers.
Although frosted, the bottle isn't completely opaque, so be sure to keep it in your bathroom cabinet or cupboard when you're not using it, to keep the formula's exposure to daylight to a minimum, as this can harm its effectiveness.
The Ordinary Hyaluronic Acid serum: the formula
At a glance, the Ordinary Hyaluronic Acid ticks several boxes. It's alcohol and oil-free as well as vegan, with a pH level of between 6.5 and 7.5. But the formulation has some impressive credentials, too.
The water-based serum contains three different molecular weights of hyaluronic acid—low, medium, and high. This essentially means it can penetrate your skin, including the deepest layers, for optimal hydration.
Hyaluronic acid is hailed as something of a superhero within the skincare world as it can famously retain a large amount of water. It's also a humectant, meaning it draws moisture into the skin.
The Ordinary's formula also contains vitamin B5, which acts as an anti-inflammatory ingredient, helps with surface-level hydration, and supports skin barrier function, in the form of panthenol. You'd be forgiven for thinking all this for less than 10 dollars is too good to be true—but it isn't!
How to use The Ordinary Hyaluronic Acid serum
The Ordinary Hyaluronic Acid is a fairly thin formula, so it makes sense to apply it early in your routine if following the "thinnest to thickest" skincare order rule.
For best results, smooth two to three drops over damp skin—this way it'll have more moisture to latch on to and draw into your skin. You can either use the dropper directly on your face or into the palms of your hands before smoothing over your face.
This serum can be used twice a day, so include it in both your morning and evening routine to help support your skin's hydration levels. Apply it before your other serums (unless you have any that are thinner in consistency), moisturizer, and SPF in the mornings.
Hyaluronic acid isn't an ingredient that is known for causing any irritation, but as with any new skincare product, it's always worth doing a patch test to see how your skin fares, just to be on the safe side. To do so, apply a small amount of product and leave it on the skin without washing it off for 24 hours—or whatever amount of time that particular product specifies. If you have no adverse reaction within that time frame, it should be safe for you to dive in and use.
The Ordinary Hyaluronic Acid: the overall results
The good thing about hyaluronic acid is that it gets to work very quickly in terms of improving hydration levels and the overall softness of your skin.
I personally noticed a difference in my skin's texture within a few days, but realistically you'll probably notice a significant difference in your overall skin health after a couple of weeks of consistent use as part of your daily skincare routine. Once you reach the end of your serum bottle, though, you should be glowing!
---
---
So... should you buy The Ordinary Hyaluronic Acid Serum 2% + B5?
All in all, The Ordinary Hyaluronic Acid is a pocket rocket and a hydrating force to be reckoned with. It does exactly what it promises to do, hydrating your skin.
If you're looking for a hydrating serum that will slot easily into your skincare routine to help improve your skin's overall hydration levels, this should be the next addition to your bathroom cabinet. And with that price tag, it's definitely worth giving the 30ml option a go to see how your skin fares! If you're still yet to try it, consider this your new affordable skincare staple.
Lucy is a beauty journalist who has written for titles including Marie Claire, Cosmopolitan, OK!, woman&home and Women's Health, as well as regularly contributing to My Imperfect Life. Her work covers everything from skin and haircare tips to trying and testing the latest beauty launches, and interviewing celebrities and experts. A certified dog person, her other interests include mental wellbeing, books, piña coladas and not getting caught in the rain.