Hair removal cream vs shaving: experts explain how to decide which is best for you
When comparing hair removal cream vs shaving, there are pros and cons to each—here's how to choose between the two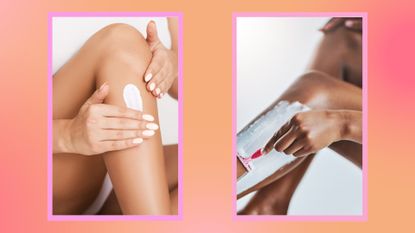 (Image credit: Getty Images)
There are a lot of hair removal methods to choose from—be it threading for the brows, laser for the upper lip, bikini or Brazilian waxing, or at-home laser hair removal. Then there are tried-and-true methods like hair removal cream vs shaving. But deciding which is right for you isn't always so clear cut.
If you need an affordable method that's simple to do at home, you can't go wrong with cracking out the depilatory cream or using a razor in the shower. Trick is to use the right technique for the right part of the body.
Below, we've detailed the pros and cons of both hair removal cream vs. shaving, and the best places to use each one and why, with a little help from two experts. In our guide, you'll also find out how long each method lasts, and why you might opt to use either depilatory creams over a razor, and vice versa.
Meet the experts on hair removal cream and shaving
Hasna Khabarate is a board-certified esthetician based at Park Slope Laser, who has advised My Imperfect Life readers on how hair removal creams work, and when to choose them vs shaving.
Dr. Ailynne Marie Vergara-Wijangco is a clinical dermatologist and the owner of VW Dermatology . She has explained how both hair removal creams and shaving work, and the pros and cons of each.
How does hair removal cream work and how long does it last?
"Hair removal creams break down the keratin structure, or the proteins of the hair," explains Hasna Khabarate, board-certified esthetician at Park Slope Laser. "This effectively thins and dissolves the base of the hairs to the point where they are weak enough to be broken off when the cream is wiped away." After effectively melting away all of your unwanted hair, all that's left to do is rinse and go.
As for how long does this hair removal method last, you'll be pleased to know that the results are fairly long-lasting, especially when compared to shaving. "Depilatory creams penetrate below the skin to remove hair and leave you stubble-free for up to a week—unlike shaving, where regrowth happens much more quickly, usually within a few days," says Clinical dermatologist Dr. Ailynne Marie Vergara-Wijangco, owner of VW Dermatology.
The pros and cons of depilatory creams
"Hair removal creams are easily accessible, relatively inexpensive, and, as long as you don't have sensitive skin, totally painless," says Dr. Vergara-Wijangco. "This type of cream is also pretty simple to use: just spread it on, wait a few minutes, and wash it away."
Hair removal creams don't take long to use either, leaving you with incredibly soft skin and zero stubble. A lot of products are also formulated with moisturizing ingredients to keep skin soft, too. Needless to say, there are a lot of brilliant advantages to hair removal creams, but you still need to use them carefully.
"The downside to creams is they pose a potential risk of skin sensitivity, which can lead to redness, irritation, and burns," Dr. Vergara-Wijangco explains. "In order to ensure your skin won't have a negative reaction to the hair removal cream, you'll want to perform a patch test prior to application."
It's also imperative that you follow the timing instructions on the product packaging. Leaving a fast-acting hair removal cream on your skin for any longer than the recommended time limit can cause chemical burns and irritation. However, unlike with shaving, you don't need to worry about uncomfortable razor burns or bumps, or ingrown hairs.
How does shaving work and how long does it last?
While depilatory creams dissolve hair proteins below the surface of your skin, razors work by cutting off the ends of each hair at the surface of the skin.
"Depending on your genetics, this hair regrowth may occur very quickly," she as. For some, that might mean noticing prickly patches the same day, or the next day. But others can get away with not shaving for a few days before they start seeing regrowth.
"Depending on your genetics, this hair regrowth may occur very quickly," she adds. For some, that might mean noticing prickly patches the same day or the next day, but others can get away with not shaving for a few days before they start seeing regrowth.
The pros and cons of shaving
"Shaving is the most popular hair removal method, and for good reason," says Dr. Vergara-Wijangco of this quick option. "Shaving is cheap, easy, and, unless you cut yourself, painless. Since all you need is a razor and some shaving cream, it's easy to see why those who are time-crunched would opt for this method of hair removal."
However, shaving can leave your skin feeling dry and prickly—even by the end of the day. "Although it's a myth that shaving makes hair grow back thicker, the blunt angle by which the hair is cut during shaving will make it appear thicker," Dr. Vergara-Wijangco tells us.
Another common downside of shaving that many people struggle with is ingrown hairs, which can cause skin bumps, itching, and irritation. If this is you, this hair removal method might actually create more problems than it solves for you.
Plus, as mentioned, the regrowth after shaving can appear much more quickly—some even notice small bits of stubble appearing the very next day after shaving. For those who want a method that doesn't require touching up, shaving isn't the best option; something much more permanent, like laser hair removal, might be far preferable.
Where to use hair removal cream vs. shaving
Both methods are great for quick and affordable at-home hair removal. "The cost between hair removal and shaving is typically not too different," says Khabarate.
As Dr. Vergara-Wijangco also notes: "While there is no right or wrong answer, creams win as far as long-lasting results go, while shaving wins for convenience and ease."
If you want to get the best of both, below are our recommendations for when to use hair removal cream vs shaving.
1. Opt for shaving for silky-smooth legs
If you don't have much time (e.g. before a big event!), using a hair removal cream in a rush means you may end up with patchy spots on your legs. And if you miss a spot, you probably shouldn't reapply the depilatory cream, as they shouldn't be used too often.
That's why shaving can work better for keeping your legs evenly stubble-free, as you can easily address missed spots without a bother.
"In order to obtain the closest possible shave, ensure you're shaving against the hair growth," says Dr. Vergara-Wijangco. "That means starting near your ankle and working your way up to your knee. Follow with a bit of alcohol-free lotion, which locks in moisture and gives your legs a smooth, bump-free sheen."
2. Use a specially formulated depilatory cream for the bikini area
To avoid annoying razor bumps and ingrown hairs around the bikini line, use a depilatory cream that's specifically designed for use on these areas areas—one of the best ways to remove pubic hair without shaving.
A hair removal cream will remove unwanted hair in just a few minutes and leave your skin softer and smoother than ever. Plus, results will be longer-lasting, so you don't need to worry about touch-ups in this sensitive spot for a while.
Always test the cream on a small patch of skin first (to see how you react to it), keep the product away from any inner areas of your genitals, and follow the timing instructions strictly.
3. Use a facial razor on any smaller areas
From your upper lip and chin to around your hairline and brows, a small facial razor can work wonders for those areas where you need precision and control.
Keep in mind that this is not the same tool as the razor you use on your legs. These tools are about the size of a toothbrush and designed especially for use on the face. To avoid irritation, apply a shaving gel and follow up with moisturizer afterward. Our guide on how to remove facial hair permanently has further advice.
4. Both methods are ideal for underarms
In the hair removal cream vs. shaving debate, either option can work for your underarms, though, depending on your hair type you may prefer one over the other. As Dr. Vergara-Wijangco says: "If you have dark, coarse, or fast-growing hair, you may lean towards cream as your chosen hair removal method, since results will be longer-lasting."
However, if you're in need of a fast fuzz-removal method you can use before you run out the door—because who hasn't forgotten about underarm hair until it comes to throwing on a sleeveless top?— then stick with your trusty razor. Just be gentle and always use a shaving cream to avoid any ingrown hairs or irritation.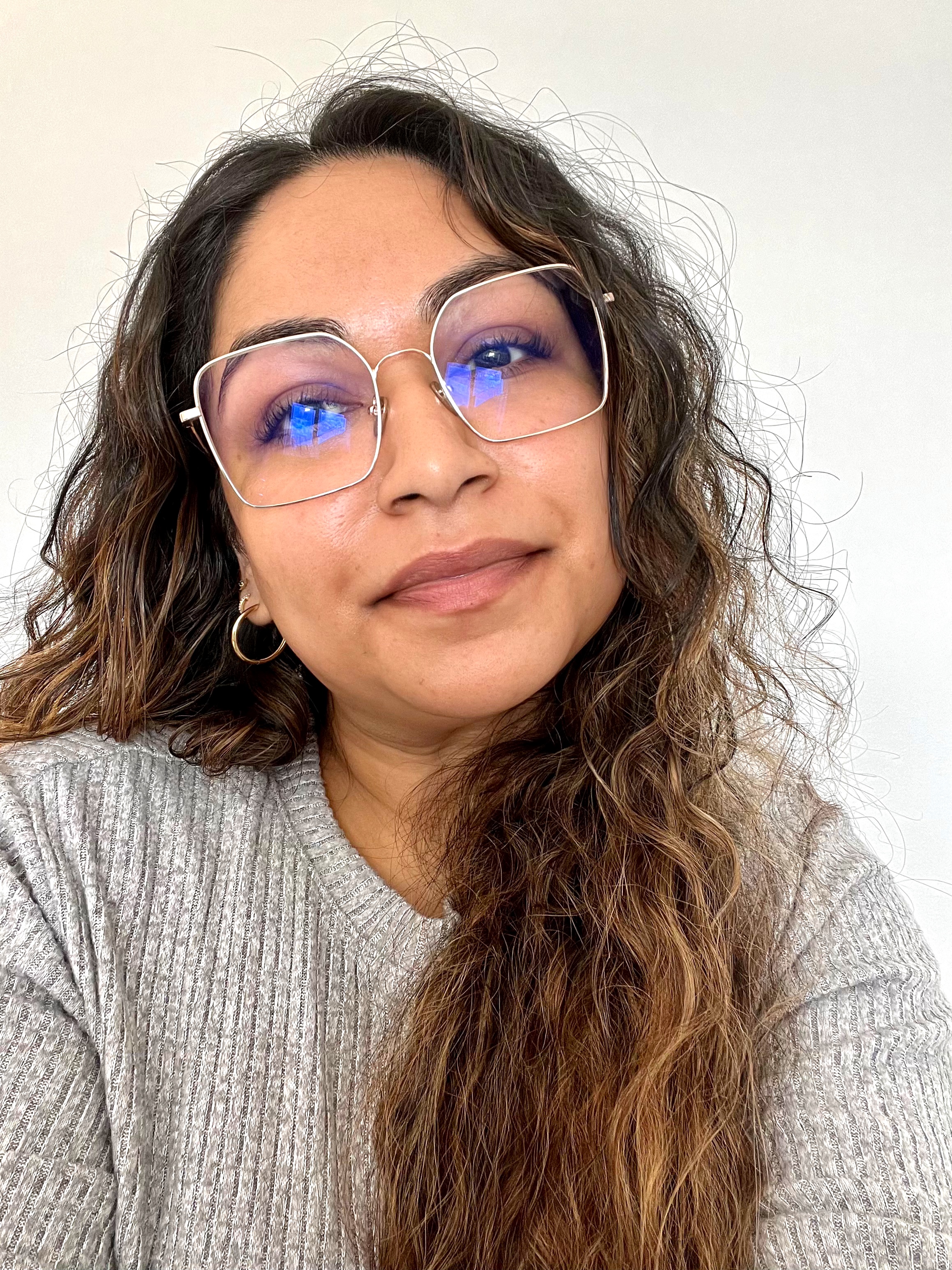 Former Deputy Editor at My Imperfect Life
Aleesha was Deputy Editor and Beauty & Fashion Editor for My Imperfect Life, where she headed up the beauty, fashion and eCommerce pages. Previously she was Shopping Writer at woman&home and gained an AOP awards nomination after working on their news team. She earned an MA in Magazine Journalism from City, University of London in 2017 and has since worked with a number of brands including, Women's Health, Stylist and Goodto. When she's not testing all the new beauty & lifestyle products on the market, Aleesha spends her time soaking up the newest bestsellers and Netflix releases, watching everything Marvel, learning about different wines, attempting new languages and traveling as much as she can.