Is IPL suitable for dark skin? An expert answers all your burning questions
An expert explains everything you need to know about IPL for dark skin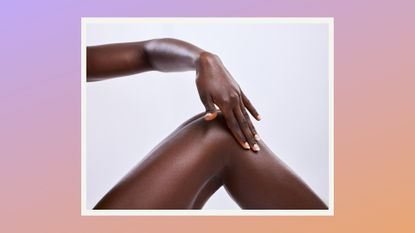 (Image credit: Getty Images)
IPL, or intense pulsed light, on dark skin has long been a subject of uncertainty in terms of safety, suitability, and effectiveness. IPL is available as a professional treatment for skin and hair removal in clinics and, in recent years, devices have been developed that allow you to remove hair at home.
IPL works by targeting the pigment in hair, melanin, and applying pulses of light that travel down to the root and encourage it to go into its "resting" phase. This leads to reduced hair growth and an increased period of time in between growth—meaning you're smoother for longer, whether you opt for a pro treatment or one of the best IPL hair removal devices.
However, because it targets melanin, which gives both hair and skin its color, there are concerns about what this means for deeper skin tones and whether IPL is safe for dark skin. Here, an expert explains the need-to-knows...
Meet the experts on IPL for dark skin
Trish Coulton is the founder of Bondi Body, a premium London hair removal studio that specialises in both waxing and permanent hair reduction. She explained more about using IPL on dark skin, and whether it is effective and safe.
Can you use IPL on dark skin?
"You can use IPL on untanned olive skin tones, but for deeper melanin-rich skin, there is no at-home IPL technology currently available for permanent hair reduction," says Trish Coulton, founder of Bondi Body. "The reason is the IPL light cannot differentiate between the hair and skin tone."
This means that the melanin in the skin can also end up being targeted by the light, instead of just the melanin in the hair, which could lead to burning and blistering—meaning it's not one of the hair removal options for dark skin. However, for South Asian skin tones where the hair is clearly visible against the skin, IPL will work effectively.
In a similar vein, IPL cannot be used for white, red, or light blonde hair as there isn't enough melanin within the hair for the device to identify. The most effective IPL treatments are seen on fairer skin types with darker hair. However, with any skin type and tone, Trish advises a patch test before commencing with a treatment plan.
How long do IPL results last?
Every hair type is different, and not everyone will have the same experience with IPL. Couton states, "There is no at-home IPL device or in-clinic machine that will rid your body of hair forever. Body hair growth patterns change as we get older. This is a result of the changes in our hormones."
However, for most at-home treatments, hair reduction can be seen after the first two or three treatments, and over time it can be possible to go up to eight weeks without needing to remove hair at home.
When is the best time to start your IPL journey?
"Winter is the best time to start your IPL journey, as this reduces any chance of prolonged time in direct sunlight," Coulton says. "I also recommend doing any IPL treatments in the evening, again reducing any chance of prolonged time in direct sunlight, and will also allow for any redness to go down."
This is because sunlight increases melanin production within the skin, which can interfere with the IPL process.
Can IPL worsen hyperpigmentation?
For those wondering about at-home IPL for dark spots, there is a lot of fear around IPL worsening hyperpigmentation, and this is a risk on darker skin tones which is why IPL is not recommended for those.
Even on olive-toned and tanned skin, areas with any kind of hyperpigmentation or melasma should be avoided, as the light can cause skin damage and inflammation. However, when all safety instructions are followed and on medium skin tones, it is rare to see side effects of hyperpigmentation.
Which IPL machine is best for dark skin?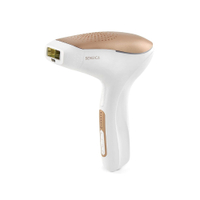 Sensica Sensilight Pro: was $439.00 now $399 (save $40) | Amazon US
With its smart technology, Sensica takes the fear out of misjudging if your skin color is compatible with IPL hair removal. If the sensors detect that the skin in the treatment area is too dark no flash will be emitted.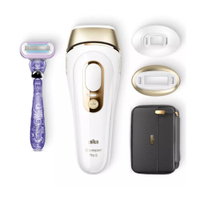 Braun Silk-expert Pro 5 PL5147 IPL Permanent Hair Removal System: $379.99 | Target
Braun know that skin tone varies across your body, so their SensoAdapt™ technology continuously reads the skin tone and adapts the flash intensity for the safest & most effective permanent visible hair removal.