Everything to know about laser hair removal—from cost to maintenance
Considering laser hair removal? Experts answer the FAQs, like how much laser hair removal costs, how it works, and more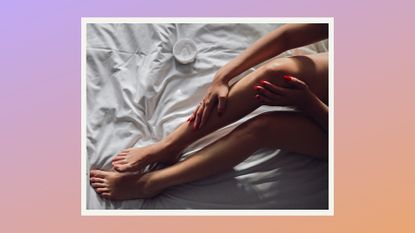 (Image credit: Getty Images)
For the uninitiated, laser hair removal raises questions—such as how much is laser hair removal, how the process works, and how the results are maintained. It's a popular choice for those who want something longer-lasting than traditional at-home hair removal methods, but it can feel a little overwhelming to work out if it's the right choice for you.
The truth is, there's a lot to consider when choosing a longer-lasting hair removal method. Do you book an in-clinic laser hair appointment, or opt for hair removal at home with one of the best IPL hair removal devices? The best way to make your decision about laser hair removal is to learn everything you can. In this guide, experts explain the process, from the involved costs to downtime.
Meet the experts on laser hair removal
Dr. Ong Kee Leong is a senior consultant orthopedic surgeon with more than 15 years experience, who has explained how the laser hair removal process works.
Jane Lewis is the managing director of The Skin to Love Clinic in St Albans, UK. In this guide, she has shared some insights into the costs involved with laser hair removal, as well as your at-home options.
Dr. Monica Michel is an aesthetic doctor and the founder and president of SOMA MD. She has shared insights into who laser hair removal treatment is most suitable for, as well as the dos and don'ts after the procedure.
Your key questions about laser hair removal, answered by experts
1. How does laser hair removal work?
The laser penetrates the skin, and the heat of the laser dissolves the hair follicle. Once the follicle is destroyed, its ability to grow hair is severely damaged.
Hence, laser hair removal is a semi-permanent solution, and you shouldn't see too much hair growth at all come through in the immediate aftermath.
2. What is the procedure like?
"The laser treatment will take place in a room set up specifically for laser treatments," states the American Academy of Dermatology Association. "To perform the procedure, the skin is held taut and treated with the laser."
During the procedure, both you and the professional wear protective eyewear and while you sit or lay down. Depending on where the hair removal is, you may need to remove one or two garments of clothing.
"Many patients say that the laser pulses feel like warm pinpricks or a rubber band being snapped against the skin," according to the AAD. It's not particularly comfortable, but it's not excruciating.
3. How long do the effects last?
It's a misconception that laser hair removal lasts forever—though it lasts far longer than waxing, shaving, or hair removal creams, it's not quite permanent.
"It's important to note that laser hair removal is considered to be a hair reduction process and not necessarily a removal process," says Dr. Ong Kee Leong, senior consultant orthopedic surgeon. "Our bodies are pretty resilient, and they look to regenerate younger hair follicles to take the place of weak or dead follicles."
While the hair that grows back will be thinner and easier to manage, it's normal for women who have undergone laser hair removal to return for touch-up sessions in the future, to maintain it.
4. How much does laser hair removal cost?
One of the biggest factors in the decision to get laser hair removal is cost. It's certainly not the cheapest hair removal method out there—in fact, it's quite expensive.
According to the American Society of Plastic Surgeons, the average cost of a laser hair removal session in the US is $389 (£312). However, it depends on which area you're targeting, as smaller areas won't cost as much as large ones.
"To get the best outcome, most people need a course of eight treatments," says Jane Lewis, managing director of The Skin to Love Clinic. That brings the average cost of laser hair removal to a little over $3,000 (£2,411) total. Of course, small areas might only need a couple of appointments, and large areas with coarser hair might require more than eight sessions.
Yes, it's pricey. But, as Lewis suggests: "when thinking about the cost of laser hair removal, compare it to the cost of a lifetime using your current method—razor, wax or depilatory cream." Once you are through with your laser hair removal sessions, you'll never have to buy wax, strips, depilatory creams, razors or other at-home hair removal necessities again.
5. Is there an at-home laser hair removal option?
You might be wondering if it's possible to save money by performing laser hair removal yourself at home. And you'd be right—but there is a catch.
"Home laser hair removers are available," Lewis confirms. "The obvious advantage is that they are cheaper than using a clinic. However, for safety reasons, home removers are a lot less powerful, meaning it will be much longer before you start to see results."
If you have the patience and the time, it might be worth trying the procedure yourself at home, but the best and fastest results will always be achieved by professional.
6. Is it worth the time, cost, and discomfort?
With all these essential questions answered, you might now be wondering if laser hair removal is actually worth it. It has a high upfront cost, it's mildly uncomfortable and it requires multiple sessions. However, some people swear by it—so how do you decide if it's the right decision for you?
Dr. Ong says that laser hair removal can be worth it for the following three reasons.
"You are absolutely sick and tired of having to shave all the time—particularly in the difficult-to-reach areas and sections with sensitive skin."
"Ingrown hairs after shaving or waxing is an issue for you."
"You just prefer smooth and hairless skin."
For some, investing the necessary time and money in the short term is worth the lengthy period of low-maintenance skin. For others, it's not—only you can weigh the pros and cons, in line with your budget, to decide if it's right for you.
Does laser hair removal work on all skin tones and hair colors?
You may have already decided you're ready to take the leap and get laser hair removal. But Dr. Monica Michel, founder of SOMA MD, says there are a few other things to consider before taking the plunge—such as the color of your hair and your skin tone.
"Laser targets pigment, so it doesn't work as well on hair that has no pigment like light blonde, light red, and white hair," she explains. "So, if you're a natural blonde, this may not be the ideal treatment for you."
Additionally, laser technology has changed a lot within the past several years. For some skin tones and types—especially darker complexions—it's imperative that you seek out a clinic with the most up-do-date.
"Because the laser technology used in laser hair removal attacks pigment, certain lasers may not work as well on darker skin tones, and can actually damage the skin and discolor it," warns Dr. Michel. There may be better hair removal options for dark skin out there.
Be sure to talk to practitioners and ask about the types of lasers they use and whether they'll be suitable for your skin and hair type. Any reputable clinic will thoroughly assess you and carry out a small patch test first, to check the treatment will be right for your skin.
Dos and don'ts before and after laser hair removal
Don't wax beforehand (but do shave): "To get the best results, do not wax or tweeze before your session, as this removes the hair follicle and the laser can no longer target it properly," says Dr. Michel. "If you have to wax, do it at least a week before. To ensure the hair follicle is exposed, I recommend shaving before a session."
Don't tan beforehand: Avoid tanning, including spray tans. "The laser targets pigment, so if you recently got a spray tan, it could remove some of your color and damage your skin," Dr. Michel warns.
Do wear sunscreen afterward: It's imperative to wear one of the best sunscreens for face and body (if exposed) every day, but especially after undergoing laser hair removal. You'll also have to treat your skin with extra care after the procedure; it will have been through a lot of trauma and will therefore be more sensitive. "Avoid direct sunlight, be sure to wear sunscreen, and above all else, follow your doctor's aftercare instructions," Dr. Michel says.
Do keep it moisturized: Laser hair removal can dry the skin out or even cause some irritation at times—especially on the face. So always be sure to use your best moisturizer or even invest in one of the best moisturizers for dry skin after lasering. And ensure to stay informed on whether you should apply sunscreen or moisturizer first.
Don't spend time in the sun: Stay out of the sun for a few days afterward (the longer the better), as this can aggravate the skin. Don't be tempted by coconut oil for tanning or baby oil to help you tan— these should be avoided at all times and especially after using laser hair removal.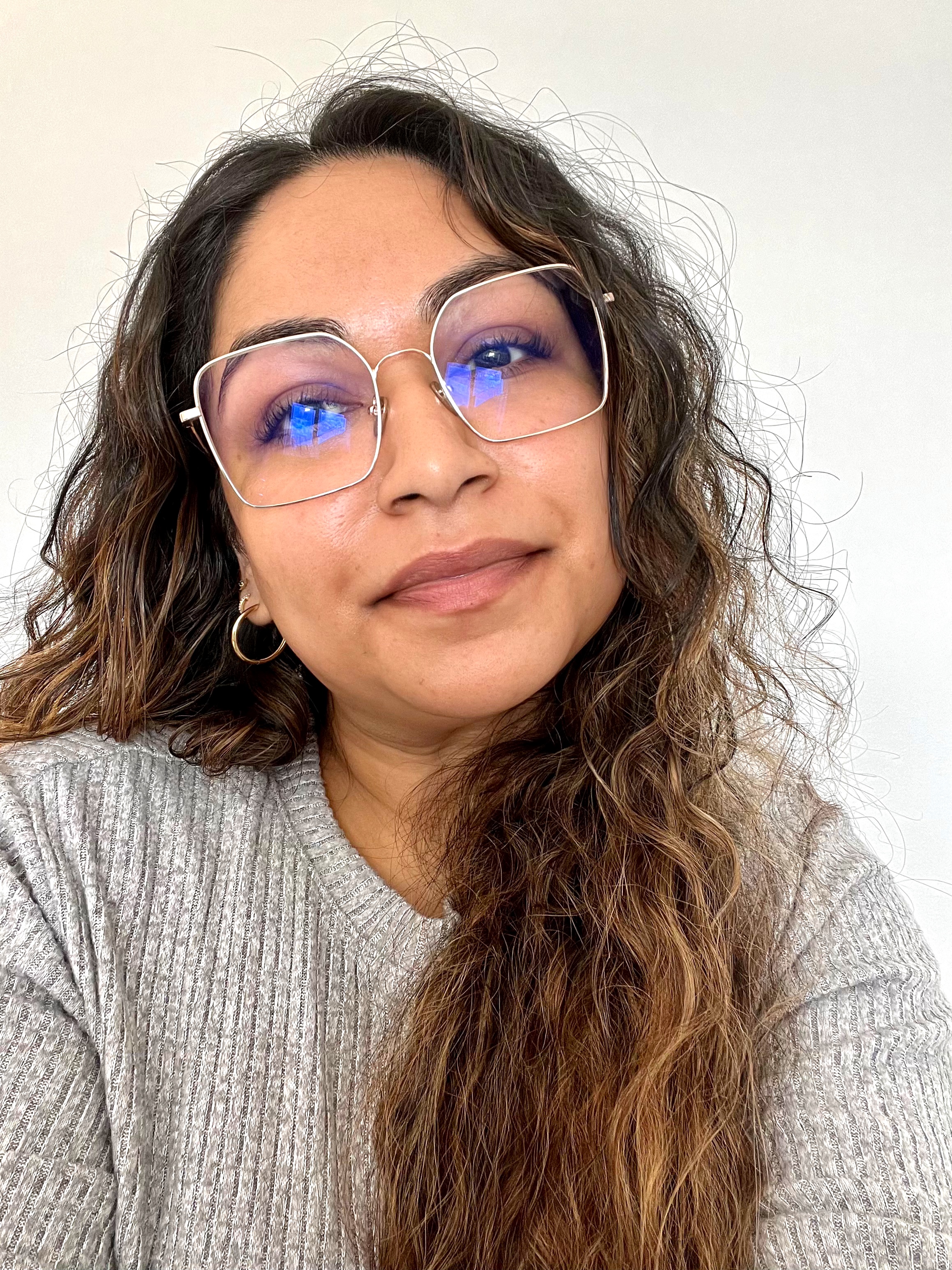 Former Deputy Editor at My Imperfect Life
Aleesha was Deputy Editor and Beauty & Fashion Editor for My Imperfect Life, where she headed up the beauty, fashion and eCommerce pages. Previously she was Shopping Writer at woman&home and gained an AOP awards nomination after working on their news team. She earned an MA in Magazine Journalism from City, University of London in 2017 and has since worked with a number of brands including, Women's Health, Stylist and Goodto. When she's not testing all the new beauty & lifestyle products on the market, Aleesha spends her time soaking up the newest bestsellers and Netflix releases, watching everything Marvel, learning about different wines, attempting new languages and traveling as much as she can.