How to create a work capsule wardrobe—plus stylish pieces to shop this fall
Our guide will help you create a work capsule wardrobe that will survive the seasons and look eye-catching in the office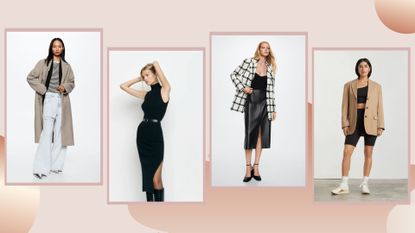 (Image credit: Future)
Dressing from a work capsule wardrobe will of course help you save you time and effort in the mornings, but what really makes it stand out from a more general capsule wardrobe is that each piece is purposely chosen to help you stand out among your colleagues as someone with your own unique look.
"It helps you establish a signature style that becomes recognisable, impactful and memorable in the workplace," says Jacynth Bassett, founder of The Bias Cut. "But most importantly ensuring that each piece in your work capsule wardrobe makes you feel good could help you do better in your job. There's a strong psychological link between what we wear and how we feel—so if you wear clothes that make you feel good, you'll perform better at work."
And of course, having a curated evergreen selection of clothes can support you in avoiding shopping fast fashion trends and help you towards making good choices for the Earth everyday. So we've spoken to the experts on how to go about creating a capsule wardrobe for work and picked out a selection of stylish picks to include in your thoughtful collection.
Meet the experts on creating a work capsule wardrobe
How to create a work capsule wardrobe
There are a few steps to creating a capsule wardrobe for work, but we've laid them out here so that you can create your new curation seamlessly.
1. Decide what you want in your work capsule wardrobe
Before getting started on anything, it's imperative to think about what kind of pieces would be good to include in your personal work capsule wardrobe.
This depends on a few different factors, including:
Once you've considered the above, you can make a list of exactly what you want to include in your curation. "It will vary slightly depending on where you work, but whatever industry you're in, I always recommend a work capsule wardrobe should include the following staples: a crisp blazer, a beautiful blouse or shirt, tailored trousers, a well-cut dark pair of jeans (ideal for smart casual workplaces or dress down Friday), a great coat, and a go-to easy dress," says Jacynth.
"Also, remember to think about your lifestyle," adds Liz, "do you work from home so your style could be more relaxed or do you have a long commute to the office so comfortable shoes are essential?".
It's also important to think about your style—or the style that you want to establish going forward. "Define your colour palette," advises Liz. "This is completely personal and based on what colours you love to wear—it's your reference guide for when you're deciding which items to keep that already exist in your wardrobe and for shopping when choosing new items so that they blend together seamlessly.
"Also, keep in mind, the styles and cuts that you love," she adds. "You may prefer high necks and wide-leg trousers, or you might choose sleeveless tops and skinnier fit pants. Once you established your colour palette and the clothing fits you, it's time to start building your capsule wardrobe."
After you've thought about these factors and made your list of what to include in your work capsule wardrobe, you can then get started with creating it.
2. Do an audit of your existing wardrobe
Creating a capsule wardrobe—for work and otherwise—is all about streamlining your wardrobe rather than adding to it. This means that the best place to start is with an audit of your current wardrobe.
Liz McGreevy, co-founder of Re_threads, advises to "firstly to look at your wardrobe and start to edit out clothing you've not touched in a while—this could be because you've never worn it in the six months since buying it and it still has the tags on or simply it's just not your style anymore."
Then go back to your list and edit out anything that doesn't fit into any of the categories of clothes you've chosen to include. Once you've edited out anything you're not going to keep, you should be left with a selection of pieces that will form the basis of your wardrobe.
Note: During this editing out section, it's important to think about making sure that your clear-out is done in an eco-conscious way, so check our guide on how to declutter responsibly for guidelines on what to do with each piece of clothing that you're getting rid of. Alternatively, you could think about upcycling pieces to give away to friends as gifts too.
3. Organize your collection
Once you're left with the basis of your new work capsule wardrobe collection, the next step is to organize it all by clothing type.
The first reason for doing this is, of course, so that it can help towards making the daily operating of your work capsule wardrobe quick and seamless. Dressing from a capsule wardrobe is all about taking different items from different categories of clothing and adding them up to work together in a multitude of ways.
However, the second important purpose of this step is to help you establish any gaps in your collection. Refer to the list you made of pieces and clothing categories that you wanted to include in your work capsule wardrobe and establish if any are missing.
4. Fill in any gaps
Now comes the fun part. Once you've established if you have any gaps in your work capsule wardrobe, it's time to fill them in with a little bit of considered retail therapy. It's also a time when you can consider how many pieces you want in your work capsule wardrobe and to get creative when thinking about how to wear them together.
"When it comes to how many pieces should be in your work capsule wardrobe, I think it's utterly dependent on the person, their lifestyle (as they may work from home twice a week or be in the office five days a week), their budget and the space they have in their wardrobe!"
It would also be useful to consider those initial factors here like your commute or the weather, as it's important to make sure that your work capsule wardrobe works for the practicalities of your lifestyle—so be sure to fill in those gaps too.
"I would look to keep the colour palette neutral so that it your items can be worn across the year," advises Liz. "Also, include weather-appropriate accents, such as a neutral-coloured trench coat for the wetter months. And when don't be afraid to get creative with layers—you can wear a black slip midi dress with tan-coloured sandals in the summer but then in the colder months place a chunky jumper over the top and wear with tights and black boots."
So now that it's time to fill in the gaps, here are some of our favorite pieces to include in a work capsule wardrobe...
Where to shop for your work capsule wardrobe
If you're overwhelmed by searching for exactly what you want, these are some of the best places to find staples for your work capsule wardrobe...
Where to shop in the US
Where to shop in the UK
A blazer
For us, a smart blazer is the number one most essential piece in a work capsule wardrobe. You can throw one over pretty much any outfit to make yourself look work-appropriate.
Perfect for those days when the cramps kick in and you just want to be in comfies!
A white or striped shirt
An essential piece in any wardrobe, this can be worn with summer or winter outfits to smarten up jeans, trousers, skirts or even leggings.
A pair of tailored trousers
Any smart workplace will require tailored trousers, but they can even be useful for a smart-casual environment, as they tick the smart box so all you have to do is throw a knit on top and you're set.
A pair of well-cut jeans
Well-cut jeans are easy to thrown on with a smart top or sweater—and they always look nice with a blazer. Plus you can pair them with pretty much any footwear—from boots or sneakers to pumps, loafers and sandals.
A midi dress or skirt
A midi dress or skirt is great for events or for when you want to go for a more elegant or feminine look but still want to be comfortable and practical. There are also so many gorgeous styles and prints to choose from, so a good choice for creative types.
A smart knit
A must for the winter months (and TikTok workwear outfit staple), a smart knit can be worn with any manner of skirts or trousers—and even over dresses for some stylish layering.
We'd avoid wearing with jeans though, as this can look super casual—unless it's a dress down Friday.
A stylish coat
Depending on the weather in your area, it's pretty likely you'll need some sort of coat. Go for a smart but stylish design to complete your carefully curated outfit.
A few pairs of smart shoes
Your choice of shoe can transform your entire outfit, so it's a good idea to have a few different styles in your repertoire. Flats are essential—loafers, brogues, pumps. And then it's always smart to keep some sort of heels or sandals for dressier days—these can be open- or closed-toe and they don't have to be too high.
Then comes boots—we'd suggest a smart black pair with a slight lift, but track boots look great for more casual days. And of course sneakers—a smart white pair are essential to any work capsule wardrobe.
A tote bag
Everyone needs a tote bag for work—it's the best way to carry around all your essentials, as you can just throw everything in and then head off. Plus they look smart too.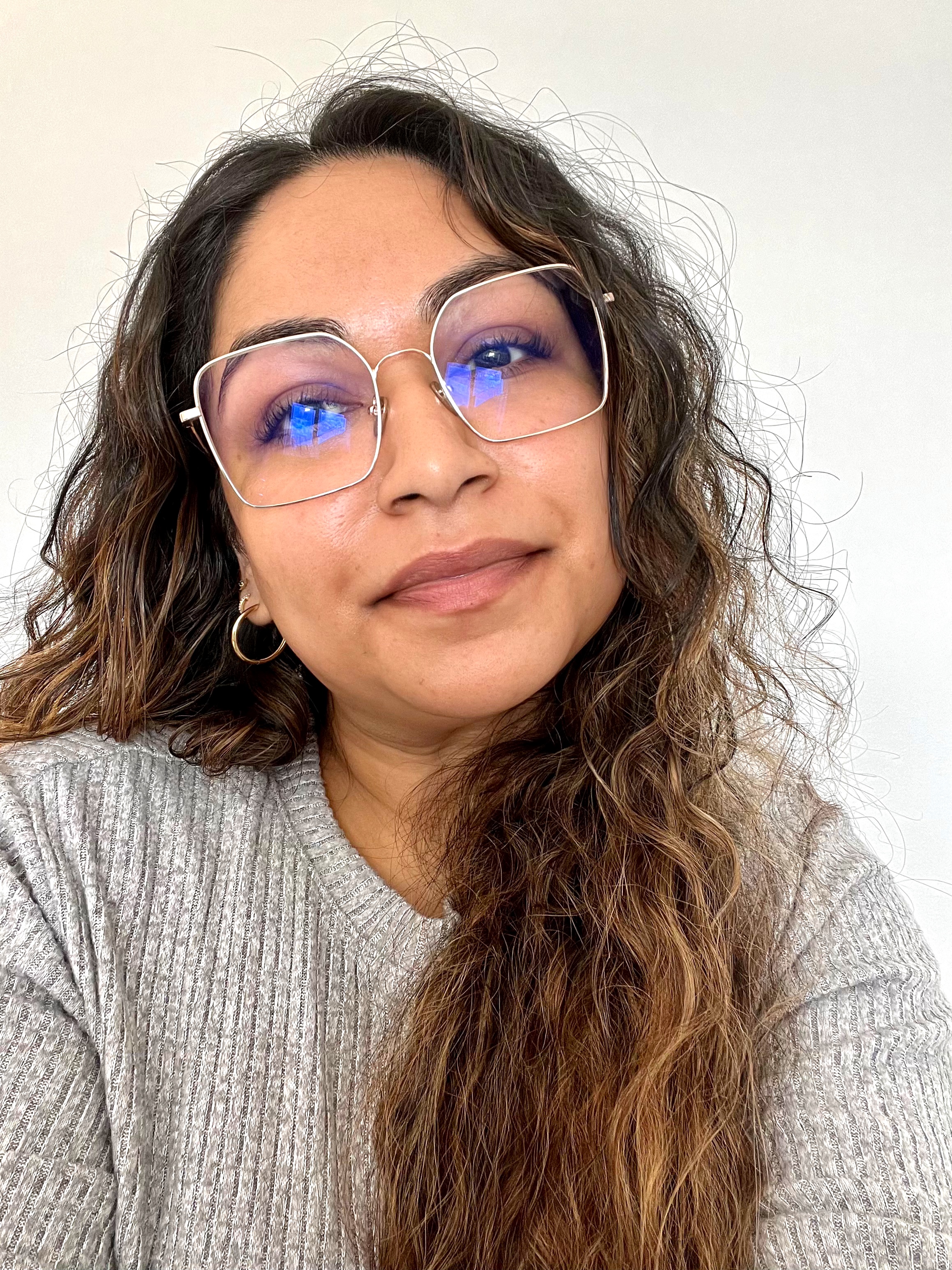 Former Deputy Editor at My Imperfect Life
Aleesha was Deputy Editor and Beauty & Fashion Editor for My Imperfect Life, where she headed up the beauty, fashion and eCommerce pages. Previously she was Shopping Writer at woman&home and gained an AOP awards nomination after working on their news team. She earned an MA in Magazine Journalism from City, University of London in 2017 and has since worked with a number of brands including, Women's Health, Stylist and Goodto. When she's not testing all the new beauty & lifestyle products on the market, Aleesha spends her time soaking up the newest bestsellers and Netflix releases, watching everything Marvel, learning about different wines, attempting new languages and traveling as much as she can.