10 actionable ways to honor women during Women's History Month
These Women's History Month ideas will help you honor women today and every day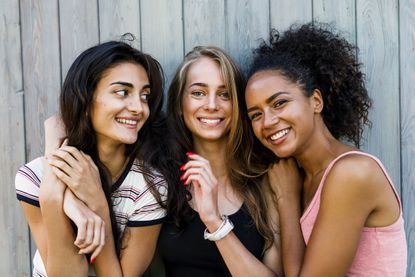 (Image credit: Getty)
To us, every month is Women's History Month. But it's always welcome to be reminded to pause all of our usual daily hustle-and-bustle and really put our time and efforts into advocating for and celebrating the women around us and across the globe.
For some, Women's History Month in March is a time for protest; to others, it's a time of celebration. To us, it is an amalgamation of both: a period for real, tangible activism and allyship, as well as a fun moment to toss a little confetti, crank up the Lizzo, and rejoice in all of the incredible accomplishments of women around the world.
Of course, those achievements cannot be contained in one dedicated month or one solitary day. Instead, we carry the history of all the women who came before us always and work to make them and those that will follow feel proud.
So whether you want to shop at fashion brands founded by women, host a movie night spotlighting women directors like Chloé Zhao and Jane Campion—who made history this year by becoming the first woman to be nominated for Best Director at the Oscars twice, most recently for The Power of the Dog—or gift some self-care to the woman close to you (or treat yourself!), here are 10 great ways to honor women this year for Women's History Month, Women's Equality Day, or any normal weekday.
---
---
What is Women's History Month?
Women's History Month is a month dedicated to "commemorating and encouraging the study, observance and celebration of the vital role of women in American history."
From Susan B. Anthony to Rosa Parks, women's history is woven tightly with American history and was a sparkplug for many civil rights movements across this country. In the US, it is held in March.
What is Women's Equality Day?
Held in the US on August 26, Women's Equality Day commemorates the adoption of the 19th Amendment to the Constitution in 1920, which grants women the right to vote and prohibits both state and federal governments from denying the right to vote to US citizens on the basis of sex.
Great ways to celebrate Women's History Month:
1. Dive into the history of women's rights
March marks Women's History Month in the US, and its origins fittingly are rooted in education: in 1978, the Education Task Force of the Sonoma County Commission on the Status of Women first organized a local Women's History Week program with the goal of "writing women back into history."
Honor those origins by giving yourself a crash course on women's history through eye-opening resources like the digital archives and exhibits at the National Women's History Museum, which features biographies, photos, drawings and more of both historical and contemporary women pioneers, from abolitionist Harriet Tubman to the women of NASA.
2. Shop at women-fronted brands
Let's be real, we're always stocking up on new skincare products, fashion pieces, and home goods anyway. So shopping female-fronted brands is a smooth and seamless way of celebrating Women's History Month while giving your clothes closet, beauty vanity, and the rest of your home a stylish boost. Here are some of our favorites: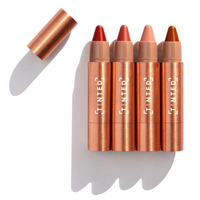 (opens in new tab)
Live Tinted Mix and Match Bundle ($80 for four (opens in new tab))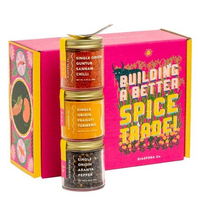 (opens in new tab)
Diaspora Spice Co. Build Your Own Trio (starting at $27 (opens in new tab))
3. Amplify your bi, lesbian, and trans sisters
Let's remember, Women's History Month is for all women. Take the month as an opportunity to actively listen to and advocate for lesbian, bisexual and trans women—women who historically have been silenced due to social stigma and daily discrimination.

And while you're at it, seek out resources and organizations like the Trans Women of Color Collective, Incite!, The Trevor Project, For the Gworls, the Bisexual Resource Center, the Black Trans Travel Fund, and more to see how you can better support your LGBTQ+ siblings.
4. Study up on legislation that affects women
From period poverty to maternal mortality, the gender pay gap to mental health issues, if you're not super well-versed in a particular issue that's currently affecting women, now's your chance!

Read up on current legislation pertaining to issues like healthcare access, hair discrimination, and the state-by-state battle to overturn Roe v. Wade, the Supreme Court's ruling guaranteeing constitutional protection around a woman's right to choose.
Once you've pored over the pages, put your newfound knowledge to the test by calling your reps and demanding change!
5. Donate your $$$ to women-focused causes
Find a female-focused cause that you're interested in and throw some much-welcome funds behind them. Passionate about healthcare? Check out the Black Women's Health Imperative. Want to boost tech education for young women? Girls Who Code is for you. Looking to support women suffering from the aftereffects of war and civil strife? Women for Women International provides practical and moral support to female survivors of war.
6. Watch shows and movies created by women
It was a big year for movies by female directors—three woman-directed films were up for Best Picture last year at the Oscars, the most ever in the category, and Chloé Zhao's Nomadland ended up taking the top honors.
And this year, we've happily got even more to join the list: other female-fronted movies to catch up on are Maggie Gyllenhaal's The Lost Daughter, Janicza Bravo's Zola, Céline Sciamma's Petite Maman, Sian Heder's CODA and Julia Ducournau's Titane.
And television wasn't slacking either: Women-created TV series including Amy Sherman-Palladino's The Marvelous Mrs. Maisel, Maya Erskine and Anna Konkle's PEN15 and Issa Rae's Insecure should be added to your watch list ASAP.
7. Add women authors to your reading list
Looking for your next page-turner? Women authors wrote some seriously great reads in the past year, so give your weekly Zoom book club an upgrade with some of our favorite recent female-penned titles.
We recommend All My Rage by Sabaa Tahir, Fiona and Jane by Jean Chen Ho, Black Cake by Charmaine Wilkerson, Olga Dies Dreaming by Xochitl Gonzalez and Red Comet: The Short Life and Blazing Art of Sylvia Plath by Heather Clark.
8. Devote your time at a women's shelter
Whether it's preparing dinners, helping with laundry, organizing donated items, or providing childcare, there are numerous volunteer opportunities to offer physical support to your local women's shelters and clinics.

However, due to the pandemic, shelters in some areas of the country have had to suspend in-person volunteering. But that doesn't mean you can't still show your support: you can host a virtual fundraiser or donation drive; do a socially distanced drop-off of clothes, goods and hygiene kits; do one-on-one virtual tutoring; and spread awareness by sharing across your social media channels.
9. Dive into documentaries of famous women
Have yourself an at-home documentary festival by watching docs centered on trailblazing women.

Some of our favorite female-centered docs? RBG; What Happened, Miss Simone?; Gloria: In Her Own Words; Joan Didion: The Center Will Not Hold; Maya Angelou: And Still I Rise; Chisholm '72: Unbought & Unbossed; and Varda by Agnès all make for inspirational viewings.
10. Schedule a self care sesh for you or a friend
Dismantling the patriarchy and advocating for women's equality is hard work, and we consider self-care a radical way to get recharged and rejuvenated for the fight ahead. Gift yourself a self-care day by scheduling a long, luxurious bath (break out those bath bombs!) or a deep journaling session, doing a homemade face mask, or picking up a bouquet of flowers to freshen your space.
You can also extend those good, indulgent vibes by creating a care package for a woman in your life. Some sweet goodies, a crystals for beginners guide, and the best scented candles around are just a few things that'll show how much you appreciate the strong women in your life.
Christina Izzo is the Deputy Editor of My Imperfect Life.
More generally, she is a writer-editor covering food and drink, travel, lifestyle and culture in New York City. She was previously the Features Editor at Rachael Ray In Season and Reveal, as well as the Food & Drink Editor and chief restaurant critic at Time Out New York.
When she's not doing all that, she can probably be found eating cheese somewhere.