Best Asian and Korean beauty products to buy now
Glow is the buzzword here.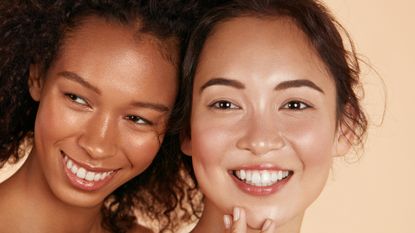 (Image credit: puhhha/Getty Images)
It's always time to celebrate the best Asian and Korean skincare products but especially now in the wake of hate crimes against the Asian community.
These beauty heroes sometimes fly under the radar but are the brilliant and notable finds on display in editors' bathrooms.
There's undeniably a certain pleasure in running to the corner store to pick up those tried-and-trusted beauty favorites for just a few bucks. And drugstore staples like CeraVe Moisturizing Cream and La Roche Posay Anthelios Ultra Light Sunscreen will always have a place in our beauty regimes. Skincare by Hyram (opens in new tab) wouldn't forgive us if they didn't.
But here's the thing: the best Asian and Korean skincare products will raise the bar on the anti-aging and glow-galvanizing results of that regime, even those jam-packed with the best vitamin C serums (opens in new tab).
This wonderful raft of products may have fun names and whimsical packaging, injecting a bit of personality into the hum-drum role call of cleansing, moisturizing and masking. And we're all for beauty taking itself a little less seriously. After all, who doesn't want to play with a magical skin-illuminating serum or a snail-based sheet mask in the name of beauty?
But don't be fooled. All importantly, they also contain science-backed ingredients influenced by eastern medicine and take the approach that healthy skin is the non-negotiable basis for everything that comes next.
Take Shiseido, for example. This Japanese brand is celebrating its 150-year anniversary in 2022, during which time it has developed technology like a polymer that adapts and lets in more moisture according to the amount of humidity in the air. Or the Responsive Sensory Technology for its best non-comedogenic foundation (opens in new tab) where the amount of mattifying powder released onto the skin depends on how much oil it detects. Pretty clever, no?
Here's our pick of some of the best Asian and Korean skincare products on the market today. Trust us, once you've tried them, there's no going back as you realize exactly what you've been missing out on.