What are alpha hydroxy acids (AHAs) in skincare and how do they work?
Heard of alpha hydroxy acids but aren't quite sure how they work? We break down the different AHAs and why you need them in your skincare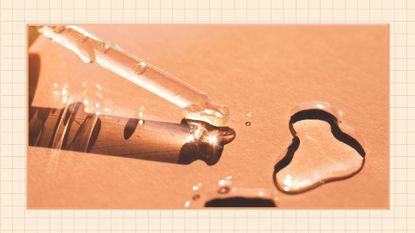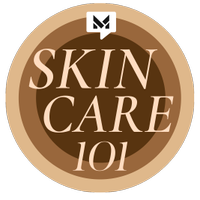 (Image credit: Future/Getty)
Get the 101 on alpha hydroxy acids (AHAs) in this Skincare 101—our comprehensive skincare dictionary of every ingredient that you need to know about.
Alpha hydroxy acids (AHAs) are touted as some of the best exfoliators in skincare—but there are few different types to be aware of and they all work for different skin types and needs.
Determining which alpha hydroxy acids you need to best care for your skin can take some research and trial and error—and learning where to include them in your skincare routine order is essential to getting the most out of them.
So if you want to include lactic acid, glycolic acid or any of their other AHA counterparts in your skincare routine, this is everything you need to know to make sure you get the very best alpha hydroxy acid benefits for your skin.
What are alpha hydroxy acids?
"Alpha hydroxy acids are powerful exfoliators that help to remove dead and dying skin cells that have been shed and clog the skin, leading to blemishes and buildup," explains Dr Kemi Fabusiwa, AKA Dr Fab, skin expert and ambassador for The INKEY List. "They help to make way for the younger, healthier cells underneath and can also stimulate collagen production in the dermis of the skin.
"Alpha hydroxy acids come in different molecular sizes, which allows them to penetrate varying depths into the skin," she adds.
The term alpha hydroxy acids refers to a group of acid ingredients—and there are several different types (most of which are derived from plants). Some of the most popular AHAs used in skincare include the following:
Glycolic acid
Derived from: Sugarcane
Benefits: This is the strongest of the alpha hydroxy acids, as it has the smallest AHA molecules meaning that it can penetrate deeper and more quickly into the skin.
Who should use it? Anyone looking tackle dark patches, sun damage, uneven texture, blocked pore or wrinkles quickly and effectively. It works best for normal, combination and oily skin types.
Lactic acid
Derived from: Usually derived from sour milk, but there are also vegan sources available—such as corn starch
Benefits: Bigger molecules mean that it's more gentle on skin, while its humectant properties improve the skin's moisture barrier by encouraging it to make more ceramides. The acid also increases hydration and works to keep the skin's microbiome in a healthy condition.
Who should use it? Anyone with dry or dehydrated skin.
Mandelic acid
Derived from: Almonds
Benefits: Has a relatively gentle impact on the skin, thanks to it large molecules that are double the size of those in glycolic acid.
Who should use it? Those looking to smooth uneven texture or tackle uneven skin tone. It's also a great choice for sensitive skin types. Those with oily skin should may prefer to avoid it, as some evidence has shown that it can increase sebum production.
Citric acid
Derived from: Citrus fruits
Benefits: Brightens skin
Who should use it? Those looking to brighten skin—however it should be avoided by sensitive skin types as it can cause stinging.
Malic acid
Derived from: Apples and pears
Benefits: Reduces the appearance of wrinkles and uneven skin tone and texture.
Who should use it? Anyone wanting to smooth uneven texture or tackle uneven skin tone.
Alpha hydroxy acid benefits: What does alpha hydroxy acid do?
The benefits of alpha hydroxy acids are almost endless. The main one is that they slough off dead skin and give skin a fresh, bright and rejuvenated look with added radiance. Some of the common skin imperfections that can be lessened with the use of alpha hydroxy acid include wrinkles, blemishes and dark spots.
Though the FDA has conducted tests on AHAs and found them to be safe for cosmetic use, alpha-hydroxy acids do come with some risk of irritation—but it's easily avoided.
If you're new to using them, always introduce them gradually into your routine by doing a patch test or waiting a few days to see if you experience any adverse side effects. Look for lower concentrations of AHAs around or under the 10% mark.
How to use alpha hydroxy acids in your skincare routine
Alpha hydroxy acids cause an increased sensitivity to sun exposure, so it's imperative that you follow them with one of the best sunscreens for face (which you should be doing anyway) and always use an SPF of at least 30. For this reason, AHA use is also well suited to your evening skincare routine—however it's best to alternate with your best retinol serum rather than combining them as this could be too harsh on the skin. Same goes for your best vitamin C serum—whether you're using your vitamin C in the morning or at night.
AHAs can be found in pretty much every type of skincare product, from cleansers to serums and even some of the best moisturizers. A very popular format is exfoliating toners—tonics that are applied to the skin to sweep off dead skin cells to reveal your brighter complexion underneath.
However, it's worth noting that AHAs can be applied too often—using them more frequently won't speed up your results, but will only cause irritation and potentially damage your skin barrier. Always follow the skincare product's instructions, but generally stick to exfoliating a couple of times a week, building up to once per day if your skin tolerates it well.
If you find your skin becomes bothered or you experience dry patches, it's best to reduce either the level of AHA in your product or your frequency of use. And replenish your skin with your best hyaluronic acid serum and one of the best moisturizers for dry skin.
Alpha hydroxy acid products
Ready to give AHAs a try? These are some of our favorite products to dip your toe in with...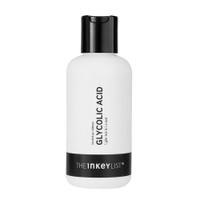 The INKEY List Glycolic Acid Exfoliating Toner
RRP: From $11.99/£6.99 for 100ml
Glycolic acid is one of the best-loved AHAs, known for its ability to banish dead skin cells and boost radiance, and is found in a 10% concentration in this INKEY List toner. Be sure to introduce it into your routine gradually.
---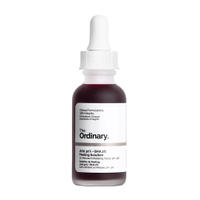 The Ordinary AHA 30% + BHA 2% Peeling Solution
RRP: From $8/£6.30 for 30ml
This exfoliating serum is not for the faint-hearted. Containing a cocktail of glycolic, lactic and salicylic acids, it packs an exfoliating punch to help improve skin texture and reduce congestion and breakouts.
---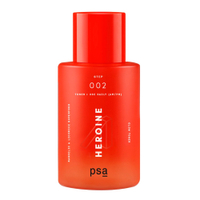 PSA Skin Heroine Mandelic & Licorice Superfood Glow Toner
RRP: $30/£28 for 100ml
If you're looking for an alternative to glycolic acid toner, this punchy tonic contains both lactic and mandelic acids to refine pores and boose your winter glow.
---
Overall, alpha hydroxy acids are clearly great for anyone who wants to get glowing, bright skin. So if you are looking for radiant skin, a product containing AHAs might just be the perfect solution for you.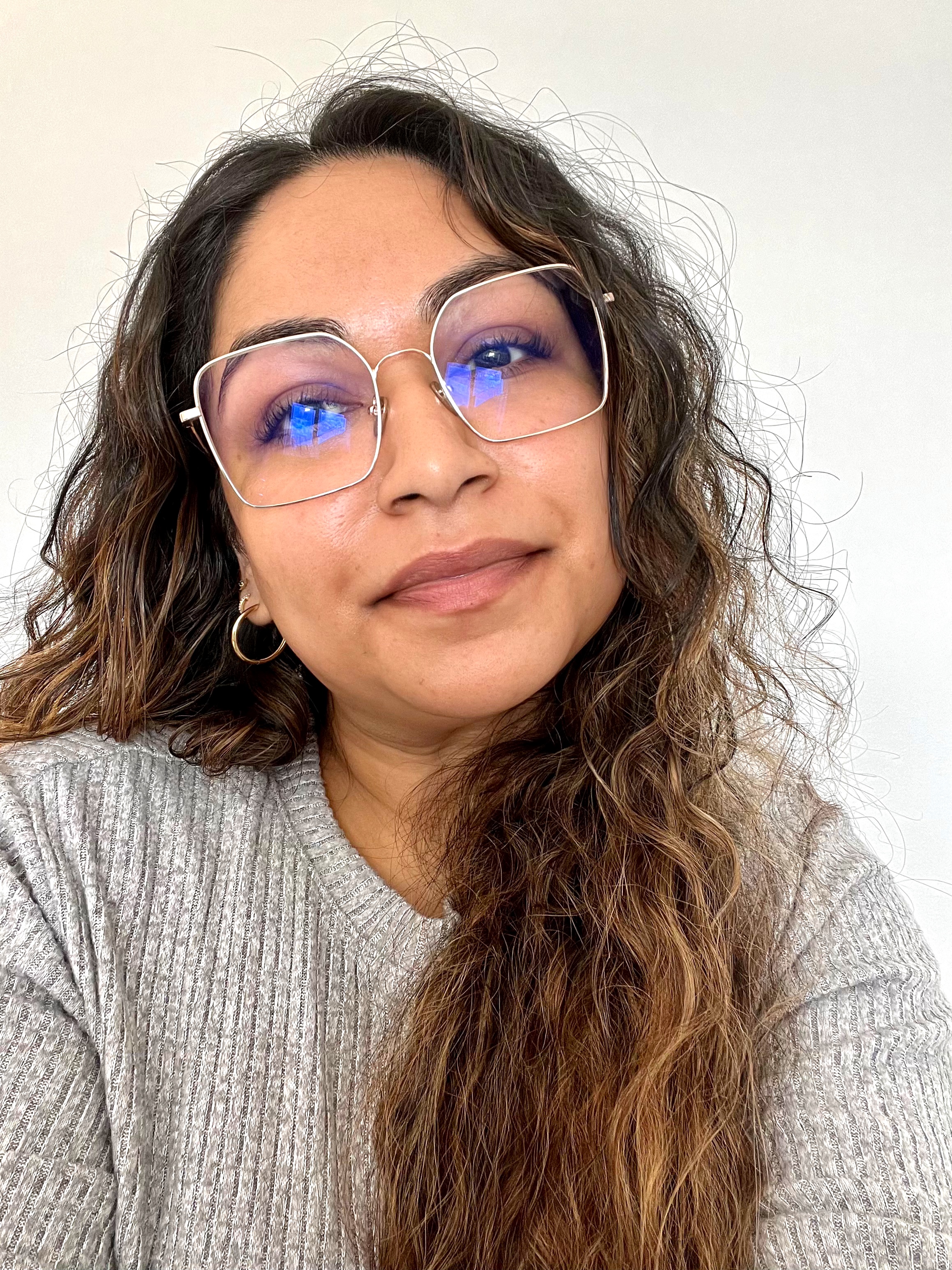 Deputy Editor at My Imperfect Life
Aleesha is Deputy Editor and Beauty & Fashion Editor for My Imperfect Life, where she heads up the beauty, fashion and eCommerce pages. Previously she was Shopping Writer at woman&home and gained an AOP awards nomination after working on their news team. She earned an MA in Magazine Journalism from City, University of London in 2017 and has since worked with a number of brands including, Women's Health, Stylist and Goodto. When she's not testing all the new beauty & lifestyle products on the market, Aleesha spends her time soaking up the newest bestsellers and Netflix releases, watching everything Marvel, learning about different wines, attempting new languages and traveling as much as she can.