Will there be a second season of Ginny & Georgia?
After watching that explosive finale, we're all wondering: will there be a second season of Ginny & Georgia?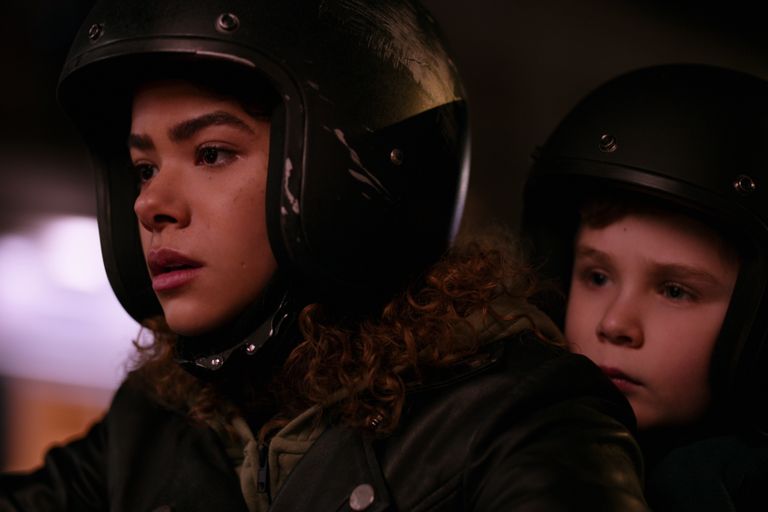 (Image credit: Netflix)
By Liv Facey
After the explosive finale of Ginny & Georgia, we think a season two is a must—but has it been officially confirmed yet?
Here's everything you need to know about season two of Ginny & Georgia...
Will there be a second season of Ginny & Georgia or is the show cancelled?
Sadly, a second season is not confirmed yet but the show is not canceled. When Sarah Lampert sat down with Oprah Magazine, she spoke about the possibility of Ginny and Georgia season two, and said: "Season one really did feel like a season one. We just started uncovering some of the layers for all characters, across the board, that we want to dive into. [Showrunner] Deb [J. Fisher] and I are hoping we get the chance."
After seeing the ratings and the fact it's currently No.3 and climbing on Netflix's top 10 most-watched shows, a season two is looking increasingly likely for Ginny & Georgia. Fingers crossed!
What does the finale mean for season two of Ginny & Georgia?
Since we don't know much about it yet, we can only assume from the finale of Ginny & Georgia that Georgia will discover that Ginny and Austin have left and the show will pick up with Georgia trying to find out where they went.
If Netflix renews Ginny & Georgia, Georgia will not only have to contend with the discovery that her children are gone but also Cordova investigating her again for a different murder of another ex-husband, missing person Anthony Greene.
There are also the other holes that still need to be filled in Georgia's story, such as where is Austin's father? Why does she not want him to find her? And why does Georgia have multiple guns in her house? Just how much criminal activity has Georgia been involved in? All things that could be explored in season two.
The next season will probably also deal with the repercussions of the big fight between MANG and knowing Marcus, he will probably be wondering if he had anything to do with Ginny leaving.
Ginny, who at the end of the season one has basically turned into her mother leaving home at 16 with a young child to care for, will have to learn to fend for herself. Will we see her get into some bad situations like her mother? Knowing the show, the answer is probably yes.
There is plenty of drama left to be explored in this show and the way the ratings are going, it's only a matter of time before Ginny & Georgia is renewed for a season two.