Ginny & Georgia season 2 is officially coming to Netflix
After watching the intense finale we can finally confirm that Ginny & Georgia will return for a second season, yay!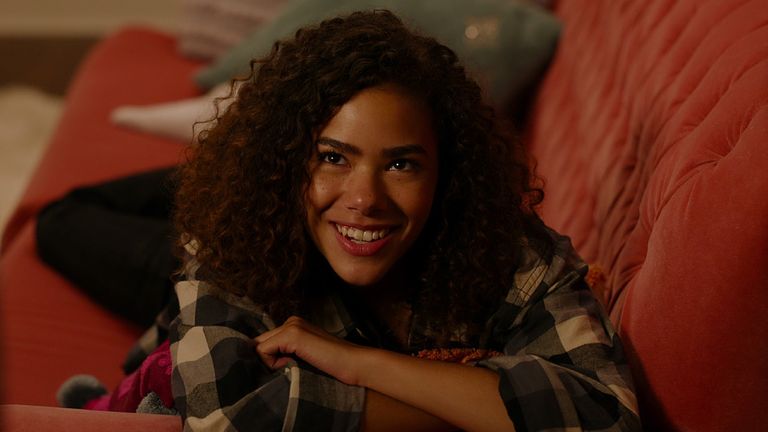 (Image credit: Netflix)
Great news— Ginny & Georgia season 2 is coming our way after Netflix confirmed it renewed the mother-daughter adventure for another 10-episode season.
Here's everything you need to know about season two and what will happen after that Ginny & Georgia ending...
Ginny & Georgia season 2: what do we know so far?
The mother-daughter coming-of-age drama starring Brianne Howey as Georgia and Antonia Gentry as her teenage daughter Ginny has been renewed for a second season on Netflix.
In a joint statement, showrunner and executive producer Debra J. Fisher and creator/executive producer Sarah Lampert said: "We are so appreciative of the incredible response and love you all have shown Ginny & Georgia."
The shows' creators added: "We're especially grateful to Brianne and Toni, who set the highest bar every step of the way. We can't wait to return to Wellsbury for Season 2."
As the show has been one of Netflix's top 10 most-watched series since it dropped on the streaming service, a second season for Ginny & Georgia was already looking more and more likely. Now we can't wait to see how Ginny handles her insanely complicated love triangle.
What will happen in season 2 of Ginny & Georgia?
Netflix announced the news with a cute scrapbook video featuring the series' own cast, as is customary for the streaming giant. Brianne and Antonia announced the exciting news saying: "Hey Peaches, we have big news."
The duo then went on to excite viewers by saying: "We have a season two! As to what's in store for season two? Well, the cast promises 'more surprises,' 'more living room parties,' and 'more climbing through windows.' In that set order? Who knows!"
Now that we know there will be a second season, we can only presume that Georgia will learn that Ginny and Austin have left and the show will pick up with Georgia trying to figure out where they went.
There are also the other holes that still need to be filled in Georgia's story, such as where is Austin's father? Why does she not want him to find her? And why does Georgia have multiple guns in her house? Just how much criminal activity has Georgia been involved in? All things that could be explored in season two.
There is plenty of action yet to be explored in this show and the way the ratings are going, it's set to be a wild season two.
When will Ginny and Georgia's second season air?
While no official release date has been set, we do know that the series' second season will consist of 10 episodes, each lasting 60 minutes.
Liv is a freelance journalist currently studying English at university. She loves covering everything from entertainment and politics to lifestyle and travel. As well as writing for My Imperfect Life, Liv has bylines in The Times, HuffPost, Den of Geek, Bustle The Metro and The Bookseller.