Good Trouble season 4: Everything you need to know
Is Good Trouble season 4 happening?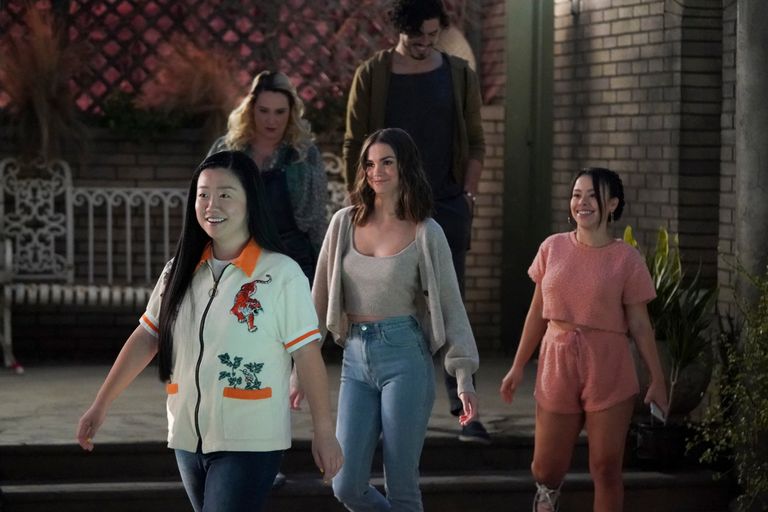 (Image credit: Photo by Eric McCandless via Getty Images)
If you're patiently waiting for Good Trouble season 4 then you're not alone. Ever since Good Trouble season 3 went on its hiatus (back soon y'all), we've been dying for details about the next installment. But will it be airing at all? 
The show, which is a spin-off from ABC's The Fosters, first launched back in 2019  when sisters Mariana and Callie Adams-Foster moved to Los Angeles together to start their new adult lives, with new jobs and a new set of friends. As expected, however, nothing has gone smoothly for the pair with work troubles, relationship dramas, and sticky friendship situations making up most of the juicy storylines throughout the three seasons. 
Earlier this year, fans got brand new episodes of the show after a long wait between the second and third season as filming was put on hold during the pandemic. Luckily, it was well worth the wait as everything from the Good Trouble soundtrack to the complex lives of Callie, Mariana and the rest of the gang at The Coterie did not disappoint in the last season. So when, if ever, can we expect season 4? 
Good Trouble season 4: Is it happening?
There have been no announcements regarding a fourth season of Good Trouble yet which means it has yet to be confirmed. But don't worry, this could be because season 3 isn't exactly over yet. 
Season 3 episode 10, titled 'She's Back', was the last to air in Spring but rather than acting as the actual finale, it was a midseason finale. The news was confirmed on Twitter by showrunner Peter Paige, who revealed that the season was made up of 19 episodes. This means the show is just taking a break, before the second installment including the final 9 episodes air. 
Good Trouble season 4: is there a release date? 
As mentioned, there has been no word around when we can expect Good Trouble season 4 as the show's third season is still incomplete. However, if previous years are anything to go by, we can expect the fourth season of the show to air sometime in 2022, if it is renewed. 
Meanwhile, we're also waiting for the release date of the second installment of season 3, which will premiere on Wednesday, July 14th, on Freeform. Bring on July!